Eckersley O'Callaghan is an international structural and facade engineering consultancy with an award-winning reputation for innovative design and technical excellence.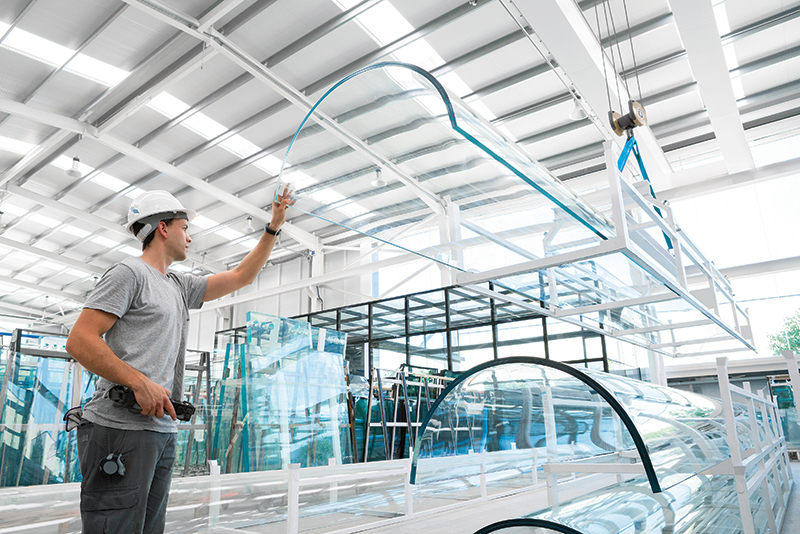 A GLOBAL COMPANY WITH LOCAL EXPERTISE
Eckersley O'Callaghan has developed a reputation for technical excellence, which can be attributed to knowledge accumulated through incremental innovation and challenges the firm has undertaken since formation. An example of which is their work in cutting edge glass design; their story runs in parallel with some of the most significant advances in glass technology.
Many of these advances have been a result of their long-term collaboration with Apple, which has shaped and refined their approach and culture.
This specialism of technical excellence has been applied most recently to
Sky Pool in London, where they provided structural engineering services for the world's first fully transparent swimming pool, which spans between two apartment buildings ten storeys in the air.

It's this kind of thinking that allows them to punch well above their weight, affording them the status to compete with firms whose staff number is in the thousands. Clients rely on their specialist engineering expertise, having an enviable reputation which is also grounded in their commitment to R&D. Their engagement with global manufacturers enables them to explore innovative applications of their products.

As a result, the consultancy has worked on projects for some of the world's most valuable companies, including Apple, Google, LinkedIn, and Twitter, collaborating with prestigious architectural practices such as Foster + Partners, Zaha Hadid Architects and Heatherwick Studio.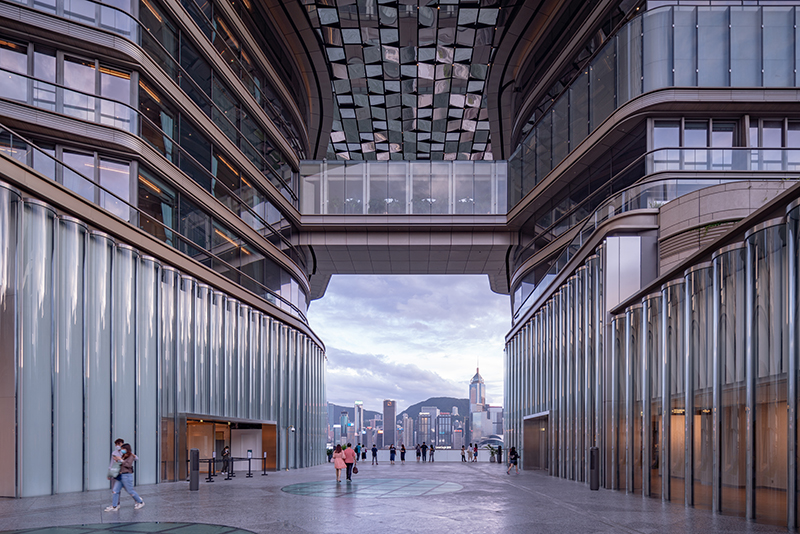 REDEFINING LANDMARKS IN HONG KONG
In 2017, Eckersley O'Callaghan opened their Hong Kong office, led by Yanchee Lau. In Hong Kong, clients include Henderson Land, Hongkong Land, New World Development, Swire Properties and Wing Tai Properties.
"Eckersley O'Callaghan has actually been working on projects across Asia since the company was first founded," says Lau. "So, it made sense for us to establish a permanent Hong Kong base, reaffirming our commitment to our clients in the region. I believe our clients and collaborators here value our appreciation of integrated design and our proven abilities in solving complex, technical challenges."
When it comes to engineering in Hong Kong, Lau believes it's unlike anywhere else. "It has always been an exciting market for us," he says. "Balancing high architectural ambition with one of the most stringent building approvals processes in the world really keeps us sharp! I believe we have redefined what is possible to build in Hong Kong on several occasions."
"We have become adept at navigating the very specific approvals and building codes required by the Hong Kong authorities," continues Lau.
"For example, Apple IFC Central lay well outside the conventions of facade and glass engineering in the city. Our engineers provided extensive justification of the design, through analysis and through both large and small-scale performance tests. Our experience with this project allowed swift approval of our subsequent designs for Apple Causeway Bay – which utilised some of the world's largest glass panels ever fabricated."
More recently, Eckersley O'Callaghan completed the glass tubes facade at K11 Musea, a truly unique composition that pushed the boundaries of glass fabrication technology to the very limit. Meanwhile, the highly efficient facade designed for Swire Properties' Two Taikoo Place development contributes to a sustainability strategy that will set new standards in Hong Kong. The lobby is a 15m tall glass wall with a world-first tension rod system embedded within the depth of the glass – there are no protruding glass fins or mullions.
Anthony Wong, Associate in Hong Kong, is looking forward to what's coming next.
"The next few years are going to be really exciting," he says. "We have some fascinating projects coming online soon, and others that are already under construction. Prestigious office towers, such as Two Taikoo Place and The Henderson, which are going up right now, will create new landmarks in the city and have already been recognised as Grand Prize winners at the 2021 Green Building Awards.
"We are the consultant engineer for the feature event space at the top of The Henderson building, known as the Banquet Hall, as well as the new pedestrian walkways above ground level the city"
"And then there are other feature projects near Hong Kong airport, over in Macau, and the expansions of the HK Science Museum and HK Museum of History. We also believe there is huge potential here for refurbishment projects."
BRINGING EFFICIENT, SUSTAINABLE DESIGN TO THE HONG KONG MARKET
Like the rest of the world, Eckersley O'Callaghan is at a crossroad that has truly redefined its purpose like many other organisations – the construction industry's response to the climate emergency. In Hong Kong, the challenges they are now presented with are accentuated by the unique combination of landscape, climate and tall buildings.
As an organisation, Eckersley O'Callaghan recognises that urgent behavioural changes are needed to combat climate change and the impact it is already having on the planet. A commitment to reducing the industry's environmental impact is embedded at every level of their business, from individual engineers, to specialist design and research groups, and across all the firm's global practices. Their team is passionate about discovering new tools, new methods and new efficiencies that can help tackle the Climate Emergency. Their research projects with academic institutions like Politecnico di Torino and TU Delft mean they are directly involved in the development of the very latest sustainable technologies, while close collaboration with trusted industry partners, including architects, contractors, fabricators, and installers, ensures the sustainability measures devised are practical, economical and buildable.
Company co-founder, James O'Callaghan, a Fellow of the Royal Academy of Engineering and a recipient of the Institution of Structural Engineers Gold Medal, is one of the most decorated engineers in the industry. James is passionate when it comes to sustainability and he believes that their work in Hong Kong can contribute to a drive towards more sustainable buildings in the area.
"If Hong Kong is to reach carbon neutrality by 2050, as mandated by China's signing of the Paris Agreement, we must act immediately," says O'Callaghan. "Unless the Hong Kong industry also actively and earnestly engages in the discussion now, we will all be scrambling to get ready when statutory compliance for energy reduction is aimed in our direction. Facades are an easy target – we must step up to demonstrate our value through our ability to lead and drive the agenda."
When it comes to implementing sustainable practices in Hong Kong, Eckersley O'Callaghan is in a strong position, having worked on revolutionary projects like Atlassian Central in Sydney, which recently received a HOLCIM Award for Sustainable Construction. At 180m, it will be the world's tallest hybrid timber tower. Construction of the tower will involve 50% less embodied carbon than a conventional building of the same size, it will consume 50% less energy in operation, and will run on 100% renewables from day one – some of which will be produced by the building's own facade.
The material innovations and facade strategies developed on these groundbreaking projects are carried over and developed further in their other projects around the world. Turning attention to Hong Kong, Eckersley O'Callaghan can deliver elegant, efficient and more sustainable design solutions that will benefit the whole city.