Atelier B began life as an interior architecture practice with a focus on high-end residential projects; over the course of its two decade history it has forged a name for itself as creator of luxurious environments for hotels, casinos, private clubs and boutiques.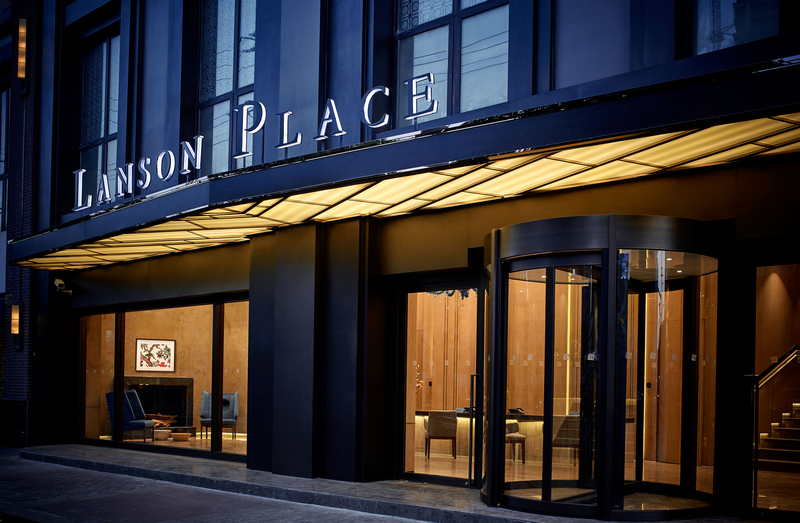 When Frederic Bourquin established Atelier B Limited to accommodate the demands of high-end residential projects within Hong Kong he took a longterm view of interior architecture trends. On the eve of the company's 20th anniversary, his approach has been justified. Atelier B places little emphasis in short-term trends, instead focusing on the values of highest-quality work and attention to detail to deliver a timelessness of design and value to its clients. It was a novel approach in what was, 19 years ago, an immature industry.
The approach saw the Swiss-managed company expand from its focus on highend residential to commercial work – clubhouses, retail, hospitality work and hotels – in Hong Kong, Macau, mainland China, Canada and Europe. In conjunction, it has seen the company's services offering expand to include master planning, conceptual and schematic planning design, and project administration and supervision, for a start.
What remains unchanged is the strength of the relationships the company enjoys with its clients. Swire Properties, Sofitel, Henderson (China) Investment Limited Eight Partnership, Tranic Development and Wing Tai Asia.
A LANSON PLACE LOOK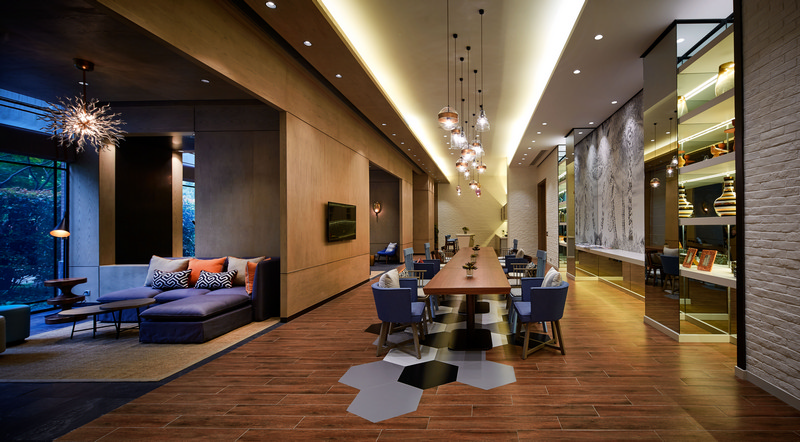 It is the Atelier B relationship with Wing Tai's Lanson Place brand that has been particularly strong. In 2013, PRC Magazine chronicled the opening of six luxury penthouses at the Lanson Place Hotel in Causeway Bay. The four, two-bedroom suites boasted a princely 177 square metres, with elegant interiors – including rare original lithographic prints and etchings – by Atelier B.
The relationship has been renewed this year with the opening of the One Sunland Serviced Suites managed by Lanson Place, situated in Waigaoqiao's newly established Free Trade Zone in Shanghai. The property consists of 188 spacious units, including studios to expansive three-bedroom suites and has been thoughtfully designed with a wide range of facilities such as exercise room with fully equipped fitness centre, sauna and Jacuzzi.
Atelier B's team followed their design philosophy has to always provide the values of high quality design and detailing, therefore delivering a timeless final product to the client and created this fresh, light and youthful place like a home, a safe and peaceful haven away from the hustle and bustle of the city.
REFUGE AND RELAXATION
The project was realised within the original budget. After the completion of a number of mock-up units a close relationship between the clients and the designers helped to focus on how and where the budget should be allocated in order to achieve the desired atmosphere with as less substations and compromises as possible.
When Atelier B did get awarded this project, many constraints with the architecture had to be looked after. A void overlooking the dark basement and another void above, this covered by a glazed pitched skylight, did not seem to make sense in a somewhat large outdoor space. This large outdoor space sat awkwardly between the main reception area and the lift lobbies of the residential towers. It all felt very disconnected, a certain link needed to be crafted. Atelier B's team chose to enclose the area with glazed walls.
It was decided to maintain the void in the floor in order to bring light and connection to the basement playroom area. To turn the opening in to a feature, Atelier B limited surrounded it by a working bench, where residents can sit with a computer and a cup of coffee.
The design's homely feeling is accentuated by a mixture of carefully curated fabrics, furniture pieces and artworks from diverse origins, styles and epochs, as one would have in one's home, driving the project away from the sterile and characterless.
BURGEONING BUSINESS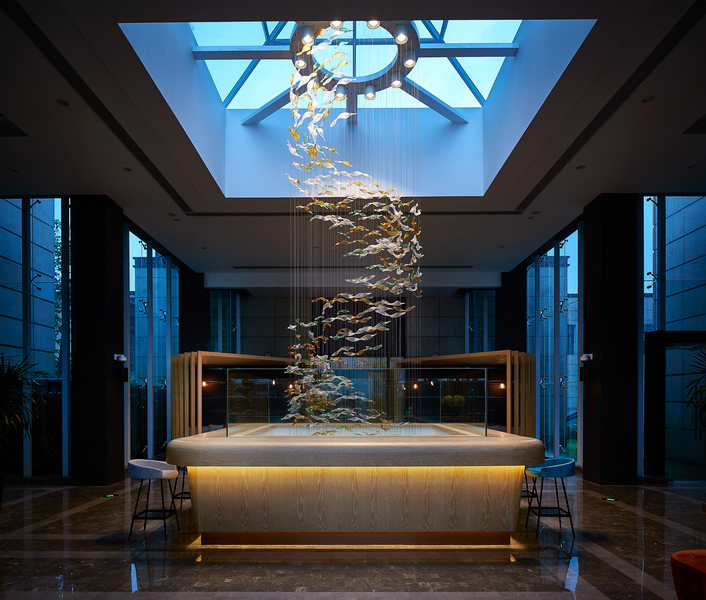 When it opened in the third quarter of this year, the Sunland Suites were estimated by Savills China Research to have a rental in the range from 11,500 yuan to 40,000 yuan a month.
The market for serviced apartments is a growing one, with vacancies down by 2.2 percent in the third quarter of this year compared to the same period last year. At the same time, the monthly rent per square metre has increased by 4.4 percent, in year-on-year terms.
"With time to absorb current stock, the market has a chance to stabilise vacancy rates before receiving several new projects in 2017," says James Macdonald, the head of Savills Research
In its most recent Residential Briefing, published in November, Savills says that as the cost of land continues to rise, and new residential development opportunities in the city centre decline, developers and investors will seek to retain assets for longer going forwards.
SOPHISICATED CALM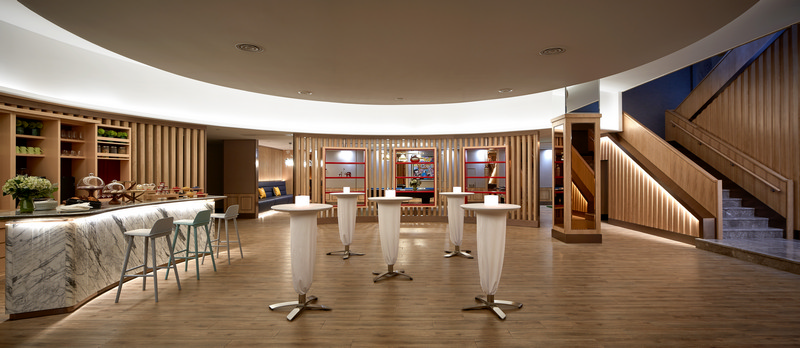 In another Shanghai project, the Lanson Place Parkside Serviced Suites, Atelier B has helped create a contemporary retreat in the vibrant Huangpu community.
Tucked away in one of the most prestigious and charming former French Concession neighbourhoods, the subtle yet sophisticated property offers 182 one- and two-bedroom suites that have a refined and exacting attention to quality and detail. The atmosphere here is one of understated elegance and comfort. The design is innovative in that it is a fresh, light and youthful.
There is a feeling of refuge, tranquillity and relaxation throughout. The space planning is exciting. From outside the pedestrians are attracted to the warm glow of the space and may wonder if it is a hotel, a private club or the entrance to a restaurant. A sense of intimacy is created by snug seating areas, with soft velvet upholstered wing chairs, colourful decorative lighting and fireplace.
The project is designed as a home away from home, which carries through from the public area to the apartments. Atelier B created a spacious and light living environment that is accentuated by a soothing neutral palette with a special focus on colour accents, pattern, texture, accessories and art. It is somewhat of a signature of the solid portfolio of work that Atelier B has created over two decades.