The ninth edition of Build Eco Xpo (BEX) Asia and the second edition of Mostra Convegno Expocomfort (MCE) Asia will return from 7 to 9 September 2016 at the Marina Bay Sands Convention Centre, Singapore. BEX Asia is Southeast Asia's premier business platform for the green building and construction industry, while MCE Asia, a geo-clone of the highly established mother show in Milan (Italy), provides a complementary and comprehensive showcase of the best-in-class solutions across the Cooling, Water, Renewable Energy and Heating sectors of the sustainable built environment.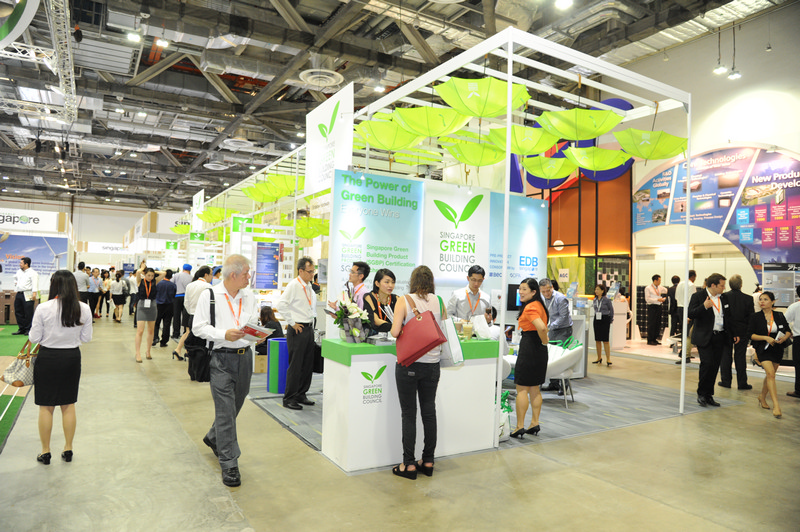 Set against a backdrop of accelerated commitment towards green buildings after COP21 in Paris1 , an expected global green building materials market size of more than USD 364 billion by 20222, and a forecast of $68.93 billion for the global HVAC market by 20223, the return of BEX Asia and MCE Asia is highly anticipated by the building and construction market.
A diverse and international mix of industry giants and innovators have already confirmed their presence at both exhibitions, including returning companies like AGC Asia Pacific Pte Ltd, Aquametro (S.E.A) Pte Ltd, BELIMO Actuators Limited, Camfil Singapore Pte Ltd, ebm-papst SEA Pte Ltd, Lee Hung Scientific Pte Ltd, Reliable Controls Corporation, REC Solar Pte Ltd, Reflex Winkelmann GmbH, and SMARDT Chillers Pte Ltd, as well as new exhibiting companies like Akzo Nobel Paints (Singapore) Pte Ltd, Ariston Thermo Pte Ltd, Fuji SMBE Pte Ltd, George Fischer Pte Ltd, Giacomini Asia-Pacific Limited, Kansai Paint (Singapore) Pte Ltd, Nippon Paint (Singapore) Co Pte Ltd, PAREXGROUP Pte Ltd, REC Solar Pte Ltd and Picenza JSC Vietnam.
"Our first participation at BEX Asia 2015 received positive feedback. The event is a great platform to educate, engage and more importantly, establish our brand with customers and partners. We are excited to showcase our latest solar energy products and solutions at BEX Asia 2016", said Mr. Steve O'Neil, REC's Chief Executive Officer.
"With increasing calls for sustainability and energy efficiency, as the community becomes more aware of the imposing economic and social impacts of environmentalism, MCE Asia is a timely gateway for us to sharpen our profile in Southeast Asia, introduce sustainable solutions, forge promising partnerships and strike targeted conversations with the key audience", said Bruno Meier, Head of Business Unit Asia at GF Piping Systems.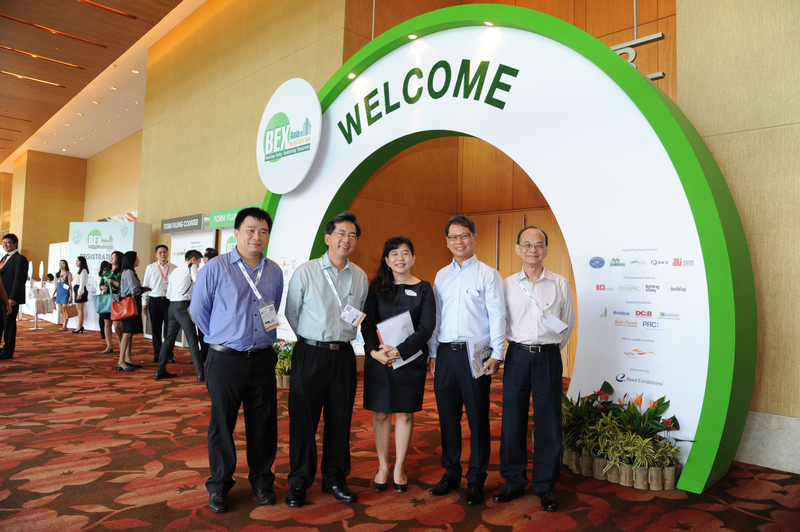 BEX Asia and MCE Asia 2016 will jointly bring together more than 550 exhibiting companies from 40 countries to showcase the latest innovations from the sectors of architectural, mechanical and electrical, lighting, concrete and structural, HVAC-R, plumbing, automatic controls, measuring instruments regulation and control, valves and renewable energy. The exhibition is targeted at specialised building professionals within the commercial, industrial, residential and hospitality sectors, and other professionals who are concerned with the above evolving trends.
"Many building and construction professionals from the region find BEX and MCE Asia very valuable as a one-stop platform that optimizes their opportunities for sourcing, networking and professional enrichment. In 2015, more than 75% of our visitors were decision makers, specifiers or influencers, and both exhibitions concluded with more than US$125 million expected in business transactions", said Louise Chua, Project Director of BEX Asia 2016 and MCE Asia 2016.
Highlights of BEX Asia & MCE Asia 2016 include a Business Matching Concierge, VIP programme, Asian trade delegations, as well as daily themed seminars and special networking events that will deliver a more targeted audience to exhibiting companies. BEX Asia & MCE Asia 2016 also walk the green talk by incorporating sustainability throughout its planning and execution, with initiatives that ranges from electronic marketing materials, energy-efficient lighting on the show floor and last but not least, a "Go Green, Dress Lean" dress code that encourages exhibitors and visitors to not wear coats and ties so that temperatures and energy usage can be optimized.
Also taking place alongside MCE and BEX Asia 2016, is the International Green Building Conference (IGBC) organised by the Building and Construction Authority of Singapore (BCA). Set to be a strategic gathering of green building experts, policy-makers, academics, and built environment practitioners, these three key events are expected to promote a congregation of ideas that will encourage collaboration and learning, ultimately contributing to a greener and more sustainable environment.
BEX Asia, MCE Asia and IGBC will take place from 7 to 9 September 2016 at the Marina Bay Sands Convention Centre in Singapore. Don't miss this annual one-stop platform that brings together the latest practical innovations and knowledge insights across the globe!
For more information, please visit www.bex-asia.com, www.mcexpocomfort-asia.com and www.sgbw.com.sg