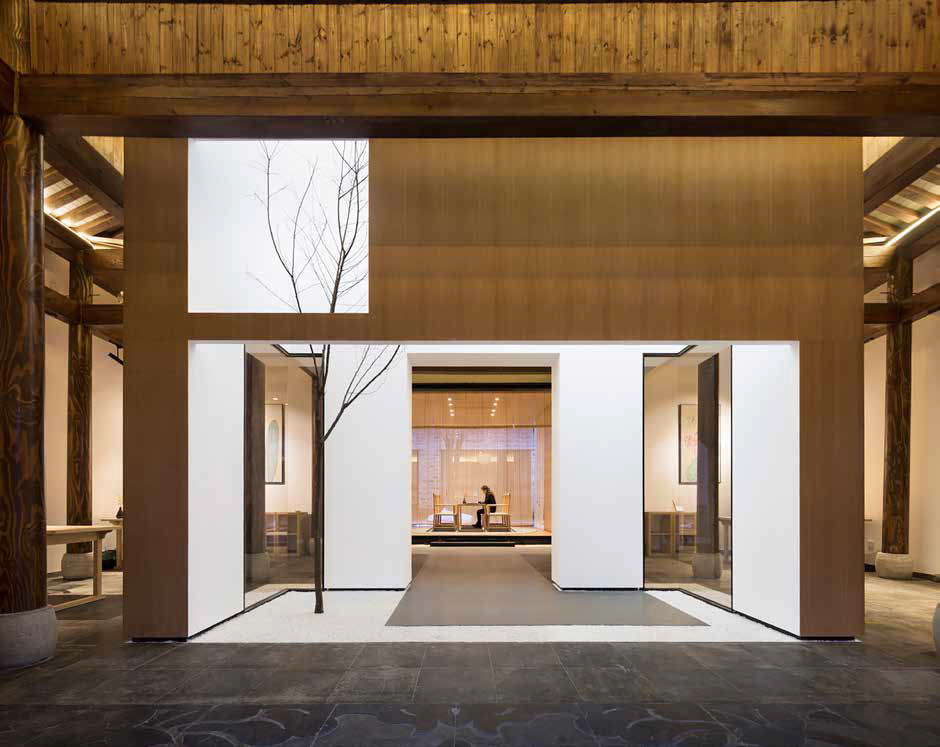 Under the impact of modern urbanisation, the decline of China's rural areas has become an unavoidable reality. Founded in 2016 in Nanjing, Jiangsu Province, Mix Architecture, led founding partners Zhou Suning, Tang Tao and Wu Ziyue, provides a diversified architectural design research studio. Based in the Yangtze River Delta the practice provides composite design services and an international vision of architecture, planning, interior and landscape design to address the needs of this rapidly changing social reality.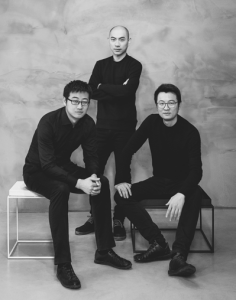 In 2017 Mix Architecture was commissioned by Jiangshan Fishing Village in Gaochun, Nanjing to formulate a rural renewal plan that would address the cultural needs of its indigenous people in a modern era . The first phase of the renewal plan consisted of two parts, with the main focus being on the renovation and transformation of vacant old homes and the construction of rural public facilities. The team at Mix Architecture set out to retain the external appearance of the old village houses whilst emphasising the importance of regional characteristics and cultural heritage.
With the implementation of disruptive functional replacement and spatial reconstruction, the conversion of one old house into a library became an important feature in the renewal plan. Within a gross built area of 385 square metres the central feature comes in the form of a bookcase wrapped in a patio and glass tea pavilion that faces out to the courtyard and provides a natural boundary between the interior and exterior. By introducing sunlight and nature into the dimly lit old houses, the vision was to create a centre piece for the village neighbourhood that would encourage communication and cultural blending.
Completed early in 2018, the development also consists of rural public health facilities and two public toilets located in the groves at the entrance of the village. Mix Architecture decided to use the most basic forms of architecture and construction to ensure a simple yet modern aesthetic using minimal capital and regional construction methods. The tactical spacing of the buildings allows for effective ventilation and natural lighting, which has been warmly welcomed by the villagers.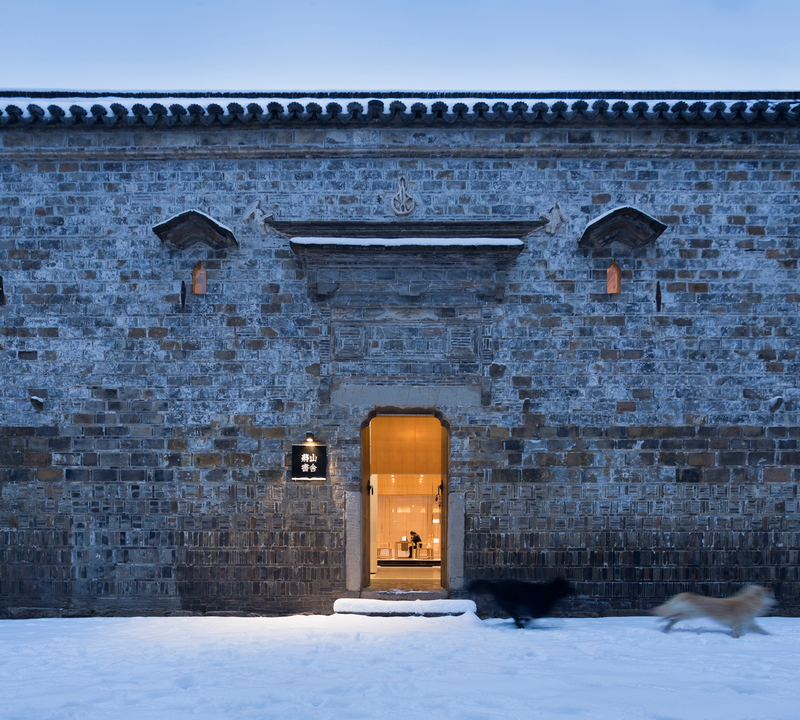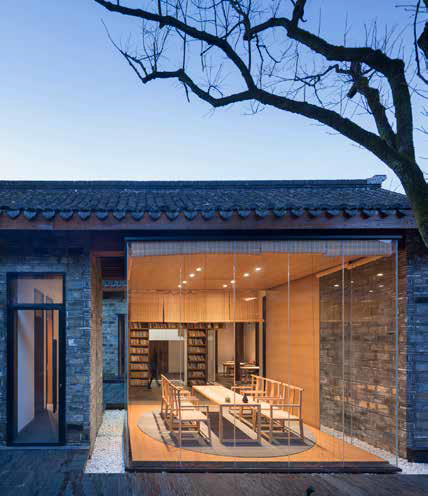 With the completion of the first phase of the development the community now has a central space for villagers to congregate and appreciate a new take on the functions of traditional old houses and new buildings. Originating from the archtitects' view of the simplest life and cultural needs of the villagers, this lakeside village blends design and form with cultural and social significance. Mix Architects are at the forefront of a vision that we hope will encourage new developments away from the current 'home-bust-style' rural construction boom and become the beginning of a trend towards the renewal of expectations of rural revival in the practice of design.