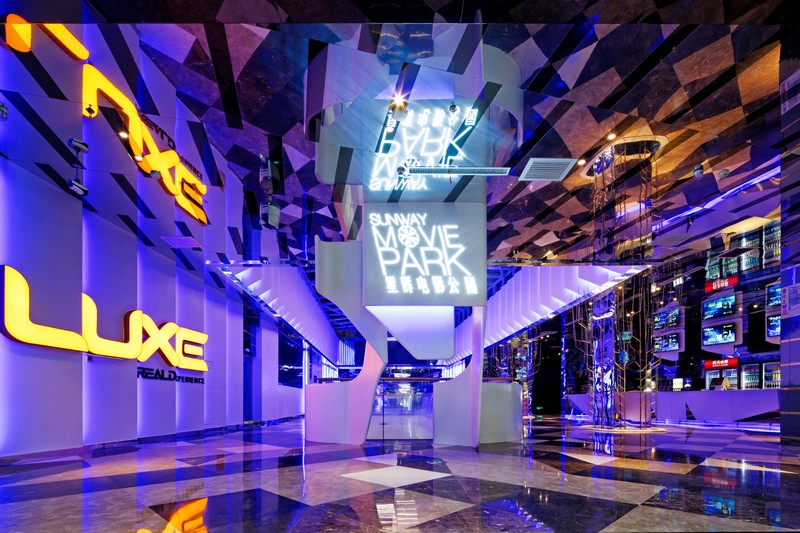 A themed cinema space takes patrons on interstellar journey of light and sound that far exceeds the price of admission.
At the time of its release in 2014, the Empire magazine review of Interstellar, starring spaceman Matthew McConaughey, called the feature film "brave, barmy and beautiful to behold". No surprises that the future-focused, uber-creative Alexander Wong Architects should mimic that movie's wormhole motif in a restroom in a Xinjiang cinema complex.
In a sequel to their 2014 work at Urumqi, northwestern China, for Sunway Movie Park, Alexander Wong recently launched STAR X. This futuristic-looking concept takes imagery from science-fiction movies and creates an extreme experience for movie-goers based around the theme Landing on Mars.

Star Struck
Woven into the interior design are ideas and imagery from some of the great science-fiction films. Beginning with Interstellar, there's a striking neon blue portal at the entrance of the cosmic restrooms in LED lighting.
STAR X has liberal splashes of Star Wars storylines, with the Neon Sabre Ceiling and Sky-Walk Gallery central to the design. We're told too, there are ideas inspired by 2001: A Space Odyssey, odes to String Theory constructed in Corian, the "Enterprise" cinema house pattern from the Star Trek series, and wayfinding details from the Alien film franchise.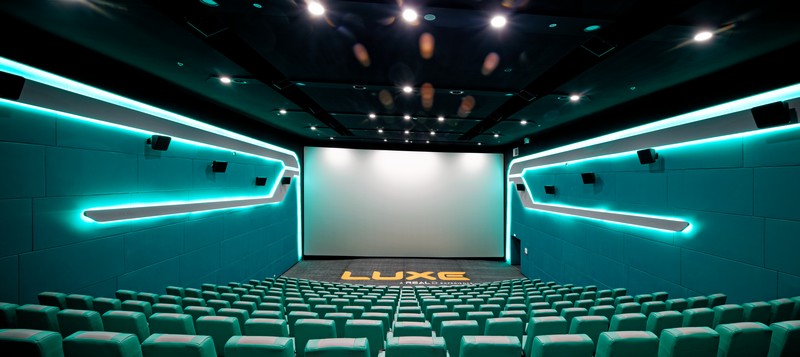 Space, Time, Fabric
Completed just this year, STAR X cost US$2 million to build. There are eight cinemas in the complex that spans a little more than 3,200 square meters. Alexander Wong tells PRC Magazine the floor plan was divided into narrow spaces, crimping the planning for grand lobbies and smooth circulation. Columns were "made to disappear" or integrated into the design.
The studio has integrated a set of luxury touches with otherwise far more mundane materials to create this otherworldly setting.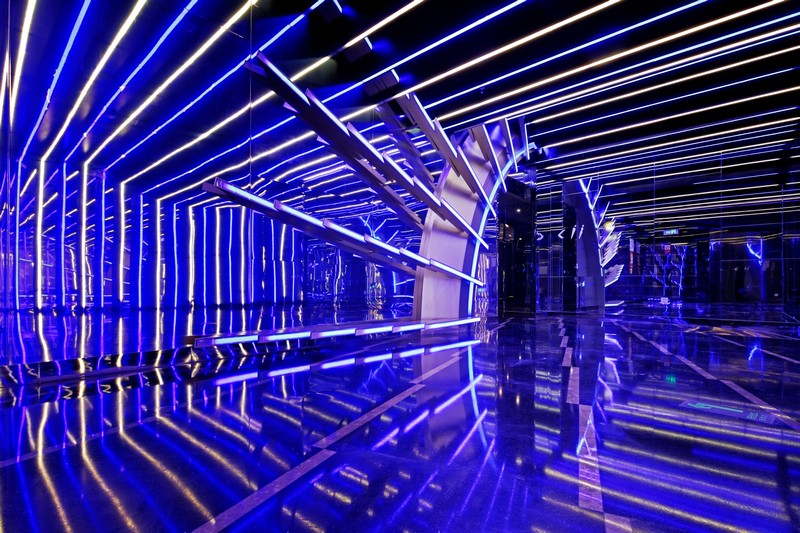 Lights and action
There are liberal amounts of LED lighting, moulded fibreglass, blackened glass, acrylic and acoustic panels. These near ubiquitous materials are interspersed with black marble, rose gold wire, stainless steel and reconstituted stone in turquoise blue.
"We have phenomenal lighting on this project," says Wong. "It harks back to the obsession for neon lighting in the Hollywood films of the 1970s and 1980s, when a lot of the classic science-fiction movies were created. Neon is dated as a technology and we replaced it with LED lighting." The result is an expression of what Wong calls "Future-Retro".
"With what's happening in America, I think the 1980s are very much back in style but this time with a new twist," he says. "It the same too in today's pop culture and fashion. The neon lighting, garish colours, bold shapes and clashing styles all come to mind."