(17 October 2017, Hong Kong) Swire Properties has officially launched blueprint, its newest office amenity at Taikoo Place. This premium co-working hub offers flexible work space, a full range of dedicated, state-of-the-art event space as well as TONG Bar & Café, which is run by Swire Restaurants. blueprint aims to meet the evolving needs of our business community, while nurturing innovation and creativity within Taikoo Place.
(中文简体版请按此)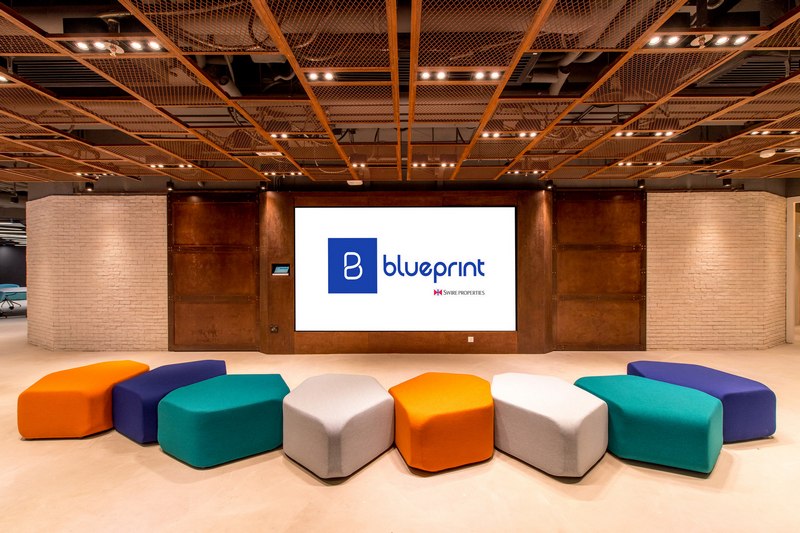 Located in the heart of Taikoo Place, the 30,000 sq ft blueprint spans two floors in Dorset House. It features a unique design that reflects our historical legacy with hints of the Taikoo Sugar brand design throughout, with a modern twist. Created with flexibility and collaboration in mind, blueprint caters to the evolving needs of startups, small businesses and even MNCs looking for temporary work space to engage their staff.
"The new blueprint was designed with the needs of startups as well as corporates in mind, who are looking to break out of traditional office spaces as attitudes about work and workspace continue to evolve," said Don Taylor, Director, Office at Swire Properties.
"Nowadays, corporates are looking to engage with their staff by inspiring creativity and innovation. blueprint meets these demands through the combination of unparalleled facilities, support services and a highly-tailored environment. It is part of Swire Properties' commitment to always offer innovative office products and our creative placemaking vision to further strengthen Taikoo Place's position as a vibrant commercial hub."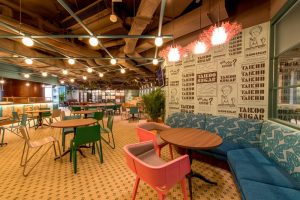 blueprint At A Glance
blueprint features a smart co-working area with 90 desks in an open plan configuration, as well as 13 private offices of various sizes – a key upgrade from the previous blueprint in Cornwall House.
In response to the growing demand for flexible and high-tech event space, blueprint also offers 10,000 sq ft of dedicated event facilities across an entire floor; which comprises an auditorium, a show suite and configurable conference rooms, all equipped with state-of-the-art audio-visual equipment. What's more, TONG Bar & Café which is run by Swire Restaurants, offers tenants a hand-picked selection of mains, pastries and salads – made from healthy and fresh ingredients, as well as barista-made coffee. There is also a 1,000 sq ft outdoor terrace.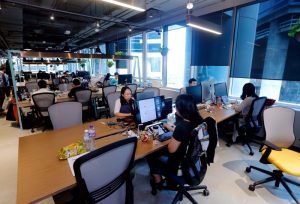 The Swire Properties Connection
blueprint is planning an exclusive service that connects blueprint members with our tenant base and other Swire Group companies.
blueprint members will benefit from the knowledge and expertise of seasoned professionals in their respective industries, while experienced executives can access an innovative new sector of up-and-coming companies.
blueprint will also stage monthly talks and networking events to inspire the greater Taikoo Place professional community. Visit www.blueprint.swireproperties.com for more details.