By creating value to the client through higher revenue or lower cost, value to the environment through energysaving and remediation, and value to end-users and society as a whole through amenity and urban renewal, DLN's approach to iconic design is led by a desire to achieve a project's full potential.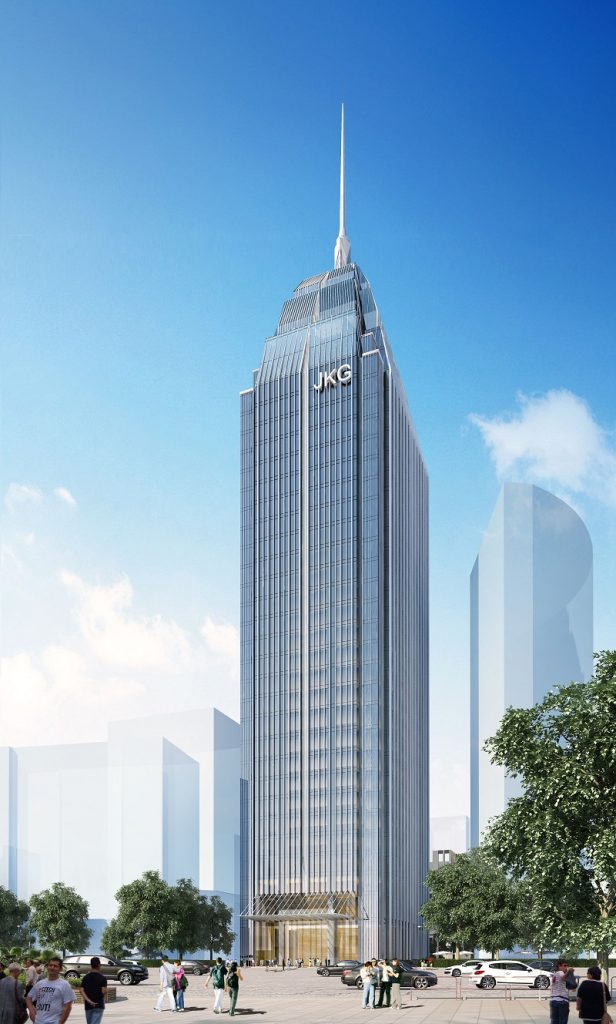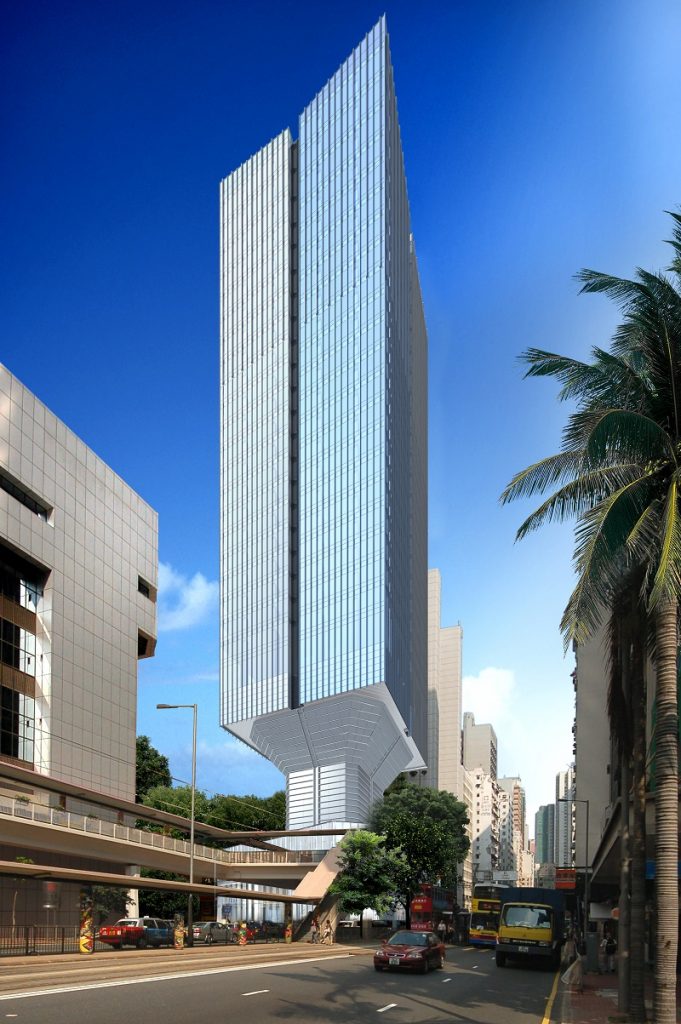 One Hennessy JKG Tower, Kuala Lumpur
Since its inception in Hong Kong in 1972, international architectural practice Dennis Lau and Ng Chun Man Architects & Engineers (HK) Limited (DLN), has developed a portfolio of iconic commercial developments across the city, including Wanchai's Central Plaza, The Center in Central, Hysan Place in Causeway Bay and Manulife Financial Centre in Kowloon Bay. DLN was recently ranked third in the Top Design Architects category of the Top Company Rankings by the Council on Tall Building and Urban Habitat (CTBUH), the worldwide body responsible for defining and measuring skyscrapers. Four of the practice's projects were recognised in the in the CTBUH latest compilation of the World's 100 Tallest Buildings, with CITIC Plaza ranked 47th, Nanning Logan Century ranked 52nd, Central Plaza ranked 57th, and The Center, ranked 79th.
In a response to the growth and socio-economic transformations occurring in Hong Kong, mainland China and the Asia region as a whole, DLN's portfolio of completed projects includes innovative, environmentally-friendly and original projects of all types – from large mixed-use complexes and communities, residence, offices, hotels and resorts, university campuses, hospitals, logistics centres, factories, as well as skyline-changing skyscrapers and landmark mega-projects.
In June this year the firm announced its design of One & Two Chinachem Central, a new landmark in the heart of Central and milestone redevelopment project for developer Chinachem Group which combines modern architectural aesthetics with practicality while addressing the need for modern, efficient and quality commercial spaces in the traditional Central Business District. Featuring a column-free interior, highly efficient use of floor space and sustainable building design with LEED's Silver certification, curvilinear geometry and clear physical and visual flow throughout, the development maximises efficiency in the use of office space and resources while becoming a new landmark for the area. Also in Central, DLN were the architects for Henderson Land's H-Code development on Pottinger Street, a 24-storey High Block and 11-storey Low Block. Marking a breakthrough from the conventional curtain walled retail complex, the 842,329m² development enhances pedestrian flow between Soho and Lan Kwai Fong and is a masterpiece in vertical zoning.
Underlying the DLN's portfolio is the core value of putting people first: "A good design goes through a transformation process whereby an architect utilises his knowledge, experience, creativity and foresight in responding to the environment, and the needs and demands of end-users," says Carolin Fong, Director and Head of Sustainability at DLN. It is a sentiment shared with fellow Director, Daniel Chan, who adds: "In collaboration with the client and other stakeholders, the architect's function is to translate a statement of needs into a form that is efficient, that will stand the test of time, and that will improve the environment."
Ensuring quality and brand recognition
To ensure the quality of projects abroad, and ensure precise and smooth construction, DLN works closely with local architects and contractors to produce, review, and amend drawings. Apart from drawings, frequent site visits also help to ensure the quality of projects.
A thorough understanding of each project's context, as well as precise attention to construction details, has enabled DLN to capture the imagination of developers to realise a significant body of iconic works, including Kuala Lumpur's JKG Tower, a modern and majestic looking double certified green building that adds a brand new silhouette to the city's skyline. This 31-storey corporate headquarters and Grade-A office tower equipped with intelligent technologies and awarded Certified Level of Green Building Index by Green Building Index Sdn Bhd of Malaysia as well as Gold Level of the Green Mark by the Building & Construction Authority of Singapore, is described by Chan as a "new interpretation of the classical high-rise typology." DLN's meticulous attention to the client's needs has won another commission in Kuala Lumpur – The ERA mixed-use development project. The project will accommodate offices, hotels, a retail podium mall, and residential areas.
"DLN always looks for a unique solution to every project, whether in terms of expression, form, or program organisation. Sometimes iconicity is more about how architecture responds to the surroundings. You have to understand the context of the site and use it as a design advantage. We try to take a step back and review each project objectively, and then come up with an optimum solution for the client after testing various options," adds Chan.
Designing for Health and Green
For the team at DLN, the underlying principle of recent sustainable building designs is to go beyond the limits of technologically advanced architecture, whilst striving to achieve harmony between people, the city and the environment. Indeed, DLN's designs for two new office towers in North Point, namely the redevelopment of the Newton Hotel in Electric Road, and the 23-storey 18 KWR, capture the essence of a "healthy and green" office space that goes beyond the confines of the traditional workplace to create a quality indoor environment for the white collar urban population.
Indeed, as Asia continues to urbanise and as regional capital cities flex their growing economic status, the question asked of many in the industry, is just how much pressure architects are under to deliver iconic mixed-use destinations. In his vision for the profession, Chan highlights the need for architects to broaden their outlook and reinforce their competencies. "In addition to the designer role, architects are increasingly called upon to be a contract administrator, a negotiator, an advocate, and a leader," he adds, noting that a single project can last 3 to 4 years from inception to completion. For more complicated projects the process might be as much as eight to ten years or more. Architects, Chan notes, need to rise to the occasion at various stages and take on different roles to ensure the project can be delivered successfully.
Certainly this seems true for many if not all of DLN's projects abroad, whether in a rapidly transforming region such as the Ukraine, an urban context such as Kuala Lumpur, or on a rural site such as the outskirts of Jakarta. In this context DLN's designs seem to share a similar trait when it comes to responding to and being sensitive to the local context. Having long been exposed to contrasting cultures, the firm is confident in its ability to better understand the local environment, along with the needs of clients from different cultural backgrounds. "We pride ourselves on being adaptable and flexible and being able to empathise with many different viewpoints," adds Chan.