(20 September 2023, Hong Kong) CBRE was the top-ranked firm for global commercial real estate investment sales during the first half of 2023, according to MSCI Real Assets. CBRE also held the top spot in Asia Pacific and Hong Kong.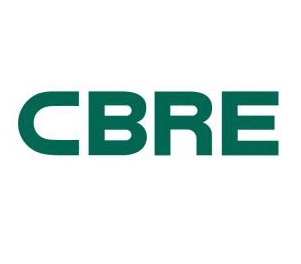 MSCI Real Assets credited CBRE with a 26% market share across all property types on a global basis in H1 2023— more than the market share of the number two and three firms combined. CBRE's advantage over the number two firm increased by 400 basis points compared with H1 2022. CBRE has maintained the top-ranking firm in the MSCI Real Assets global rankings for commercial real estate investment activity for 12 consecutive years.
In addition to being number one globally, CBRE held the top spot for commercial real estate investment sales in Asia Pacific with a 38% market share and across the five largest asset classes—office (28% market share), industrial (65%), retail (38%), multifamily (41%) and hotels (61%).
"The recognition from MSCI Real Assets is a true testament to the breadth of our CBRE Capital Markets team's industry knowledge and extensive client connections," said Jonathan Chau, Head of Investment Property & Private Office, Capital Markets, CBRE Hong Kong. "We pride ourselves on our ability to formulate innovative investment solutions to drive exceptional outcomes for our clients during different stages of the market cycle, in both good and challenging times."
CBRE continued to lead commercial real estate investment sales activity in Hong Kong with a market share of 47% and claimed the top spots across three major asset classes—industrial (47%), multifamily (100%) and hotels (100%).
"Despite the current economic volatility, our market share in Hong Kong has significantly grown from 35% in 2022 to 47% in the first half of 2023," said Reeves Yan, Head of Capital Markets, CBRE Hong Kong. "We are pleased to be the top performers across many key asset classes, including industrial, multifamily and hotels. We are grateful for our clients' continued trust in our ability to execute the strategic solutions to meet their investment goals. As the top real estate service advisor in Hong Kong, we look forward to working with our clients on their investment journey, from capital investment, fund raising, M&A to outbound investment."
"The exceptional performance of CBRE across all major asset types in the Asia Pacific region is a clear indication of the strong relationships and trust that our clients have bestowed upon us," said Greg Hyland, Head of Capital Markets, Asia Pacific for CBRE. "Our Capital Markets teams will continue to utilize our extensive regional expertise to support our clients in attaining their investment goals, even in the face of a challenging market environment."