Vivien Chan, SBS, BBS, JP, founded V Group in 1994. It has been developing "V Serviced Apartments" since 2006 and the first "V Hotel" was launched in 2013. Earlier in 2017 V Group opened its first purpose-built residential project, Castle One by V, under the "V Residences" brand. After a series of media events held over the summer, PRC Magazine met with Ms Chan to discuss the Group's growth.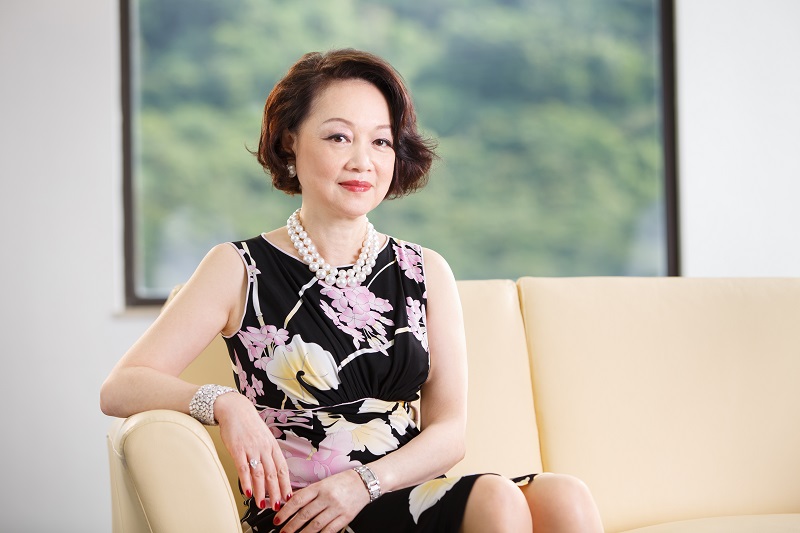 01. What is the most rewarding aspect of being Chairman of V Group‭? ‬
To have seen it grown from a 48 unit serviced apartment at our first V in Happy Valley to a business consisting of development projects at 1 Castle Road, being Castle Road by V and 4 deluxe houses to be named Mansions on the Peak by V at 20 Peak Road.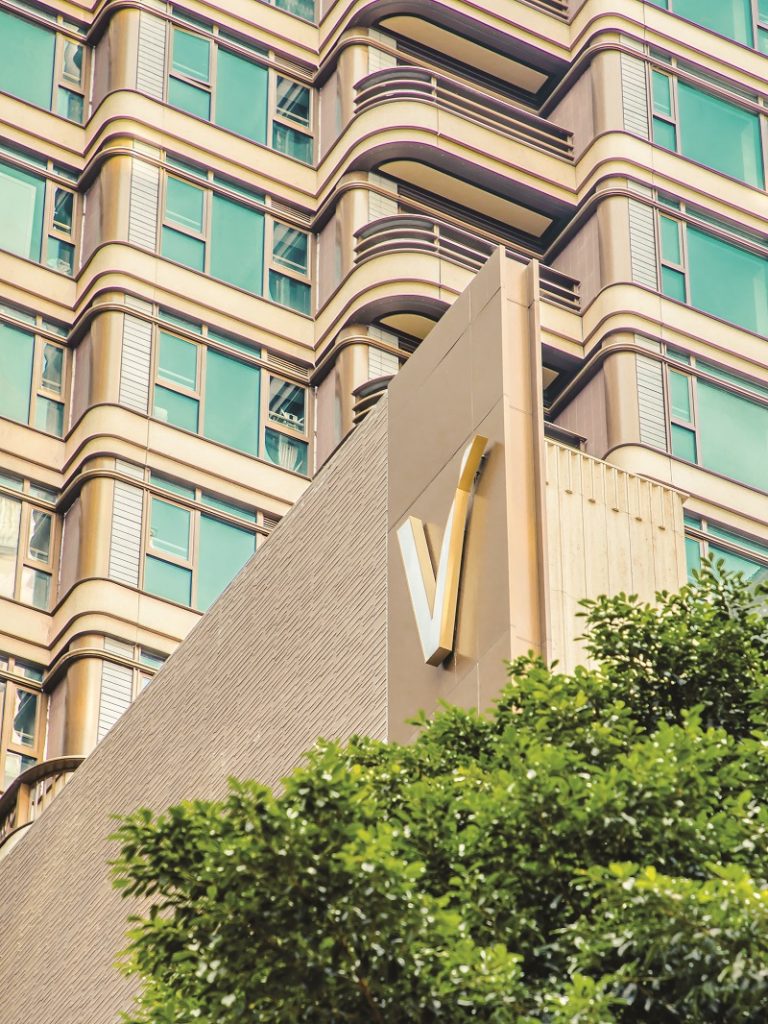 02‭. ‬After success in the legal profession‭, ‬was it intimidating to suddenly be so close to the ever changing realities of the market‭? ‬Did a career in law prepare you for the challenges of running a hospitality group‭?‬
The local real estate market is always a challenge irrespective of one's professional discipline. As a corporate lawyer, it helps with the tax and risk acumen. I learn new skills every day, and that's the fun of it.
03‭.‬ Did you always aspire to be the person at the helm‭, ‬to be captain of the ship‭? ‬Are you surprised at all by the journey‭?‬
I always looked at the law as a free ticket to the front-row seat of humanity. Being a pioneer and an entrepreneur, I assume I must at some point have leadership skills. Yes I am pleasantly surprised at my journey so far.
04‭.‬ What is one thing you know now that you wished you had known at the start of your career‭? ‬
That I have sharp business acumen!
05‭.‬ What or who have been your greatest inspirations in life‭? ‬Did you‭, ‬or do you have any role models‭? ‬
I have lots of role models. I learn from my colleagues and of course from well-known people. They include Tina Turner, Nelson Mandela and Maggie Thatcher. Not necessarily in that order though.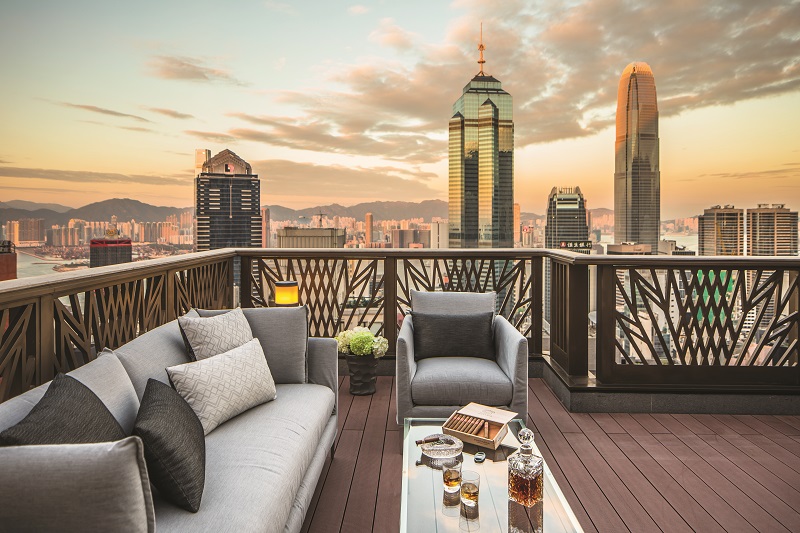 06‭.‬ It is frequently said that a brand is a promise‭. ‬What does the V brand promise‭? ‬
The V brand represents quality in our delivery of service and good living. We want to be part of the happiness quotient of our tenants and ultimate purchasers of our branded properties.
07‭.‬ For business executives visiting Hong Kong‭, ‬their stay in any one of‭ ‬V‮!&‬s‭ ‬properties will be central to the impressions they form of the SAR as an international business centre and lifestyle destination‭. ‬How does this influence the amenities and standards of service offered by V Group‭? ‬
Each V is ideally situated in very different neighbourhoods of central Hong Kong to include Causeway Bay, the hub of entertainment and shopping; Wan Chai, being 7 minutes' walk to the Convention Centre and very much the business hub; and great residential neighbourhoods like Happy Valley and Mid-Levels, which is where Castle One by V is. We are of course, a home away from home and each V is decked out differently to reflect the mood and needs of different types of tenants be they be coming to Hong Kong for business or for leisure.
‬08‭.‬ V Group recently celebrated its 10th anniversary with the launch of Castle One‭. ‬Is this the pinnacle of the journey so far‭? ‬
I have enjoyed building V and hope to continue to do so. V is no longer a one person business. My children, Anna Mae and Harvey have joined the business and it will be taken further in years to come. The serviced apartment industry has grown tremendously since we started V more than a decade ago. We have seen players come and go both at the high and lower end of the market. It is important for V as a brand to stay consistent and true to our delivery of a premium product, as always. Castle One by V is our first Residence for long-term lease and we hope to roll out many more in the future.‮
09‭.‬ As the Hong Kong SAR races into the future are there any unique cultural characteristics that we should try to protect‭? ‬
Our unique cultural characteristic is our East meets West and our Work Hard, Play Hard dimensions. These values should be upheld at all costs
10‭.‬ What is the best thing about living and working in Hong Kong‭? ‬
The work ethos of the people and their gung-ho can-do spirit! Hong Kong people are also very giving and I hope this will continue.
11‭.‬ Hong Kong is a challenging city that places many demands on our time and our resolve‭. ‬How do you stay motivated‭?‬
Fall in love with your work and stand by it. By being happy with what you do, and by giving back to Hong Kong. Hong Kong has been good to me. I am very much a Hong Kong story.