In February this year the China Green Building (Hong Kong) Council (CGBC(HK)) announced Hong Kong's first 100 qualified GBL Managers (Green Building Label Managers). This qualification is granted and recognised by China Green Building Council (ChinaGBC) and (CGBC(HK)) and is valid in both the Mainland and Hong Kong SAR.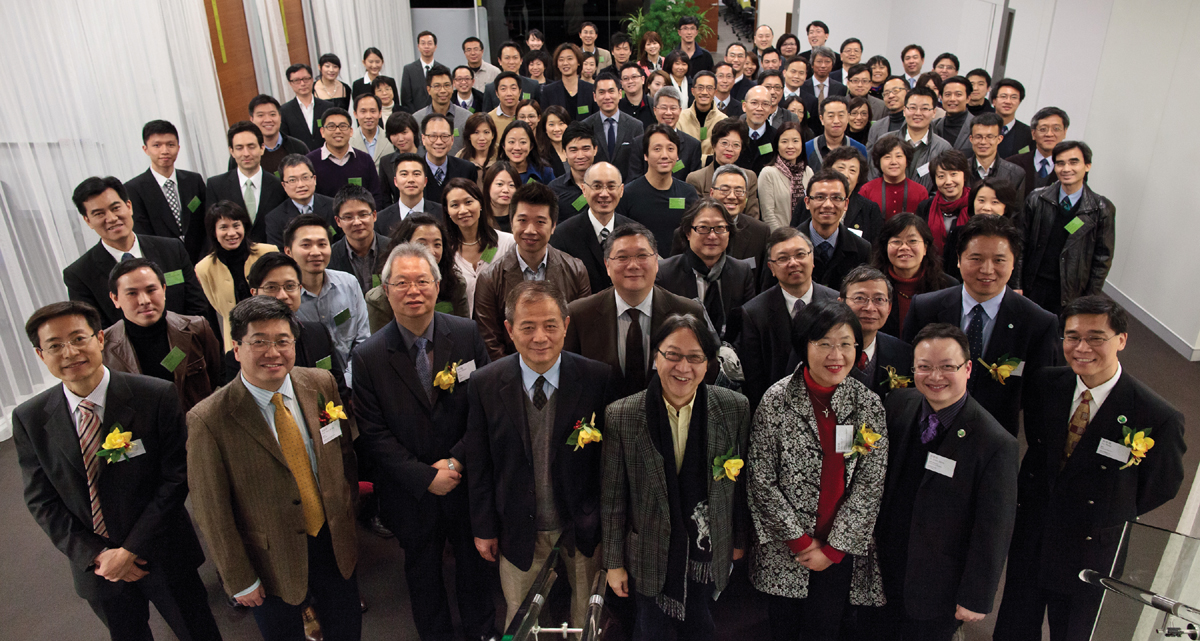 ChinaGBC is a branch organisation under the Chinese Society for Urban Studies. It is approved by the China Association for Science and Technology, administrated by the Ministry of Housing and Urban-Rural Development with the objective of studying the theories and integration of technology systems for green buildings and energy-saving practices specific toChina's development. It also assists the Government to promote green building development. CGBC(HK) is China Green Building Council's branch inHong Kong. 
To learn more about GBL Managers, the important role they will play and the benefits of the qualification to the building industry in promoting green buildings in China, PRC recently met with Prof. Stephen Lau, Chairman of the China Green Building (Hong Kong) Council, Prof. Jinyeu Tsou, Deputy Chairman of the China Green Building (Hong Kong) Council, and Mr. Ken Wai, Managing Director, Aedas Greater China and Committee Member of the China Green Building Council. 
From Left to Right: Prof. Jinyeu Tsou, Prof. Stephen Lau and Mr. Ken Wai.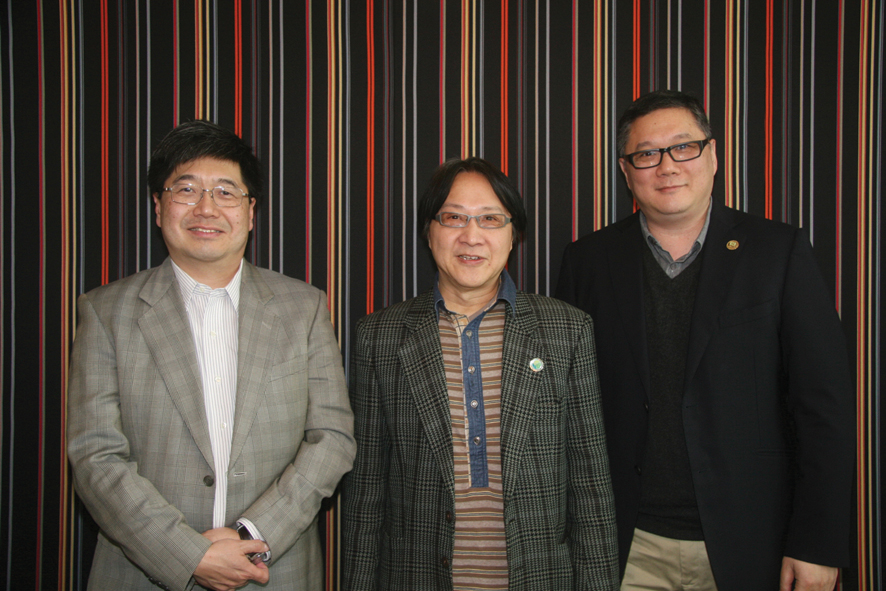 "We established a Hong Kong chapter about two years ago and have been working very closely with headquarters which is based in Beijing and was established in 2006 when things started to move very fast in relation to the green movement in the building industry in China and globally," stated states Professor Lau. "LEED caught the attention of the China market and seemed to be a catalyst for swift change. We now embrace the concept of, "Four Savings and One Environmental Protection" as a way of describing the Council's approach." 
Around the world there are approximately twenty different systems in place for developing more environmentally friendly buildings and evaluating a building's environmental performance. Now that the Evaluation Standard for Green Building has been established, which is the national standard in China, GBL Managers are expected to play an important role in promoting the development of green buildings in China, including Hong Kong. People with this professional qualification will advise on how a project should be designed, constructed and operated based on the Evaluation Standard for Green Building for projects in China designed by Hong Kong architects, or its Hong Kong equivalent for projects inHong Kong. 
GBL Managers can assist in the applications for the Green Building Design Label or Green Building Label, which is commonly called the 3-star Standard in the sector. The first 3-star standard project which applied for and received the Green Building Label inHong Kongwas Upper Ngau Tau Kok Estate Phases 2 and 3, developed by Hong Kong Housing Authority.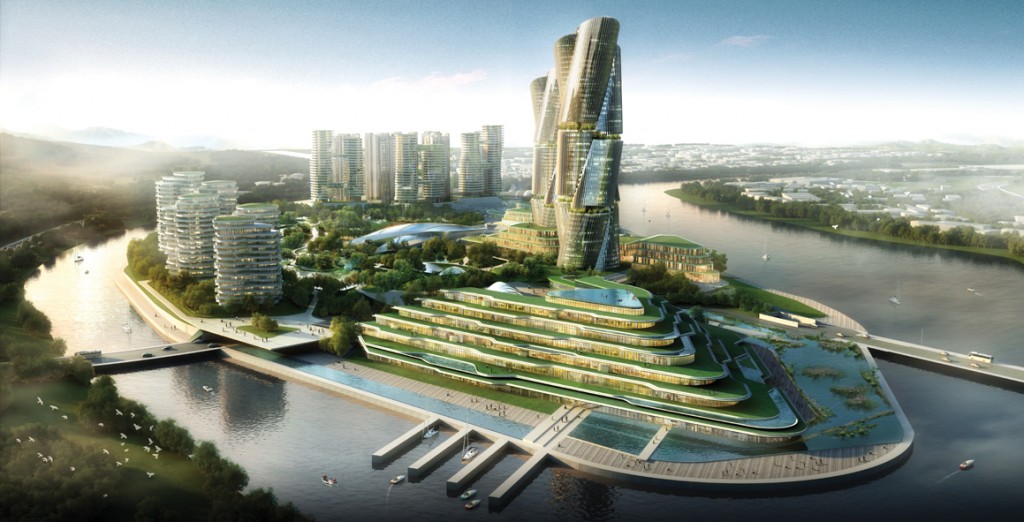 Greater China Managing Director, Aedas, Mr. Ken Wai, the first Hong Kong professional appointed to China GBC's committee, states "The special thing about GBL Manager is that this qualification will assist industry practitioners apply newly gained insights to their construction projects in both places."
"We believe that the launch of GBL Manager can not only help the exchange of green building experiences betweenHong Kongand the Mainland, but will also assist the local architecture industry in gaining more opportunities and generate mutual benefits, a win-win situation." 
Are changes in relation to more environmentally responsible buildings being driven by local governments or the private sector and how challenging was it to nationalise green building codes in a country with many regional variations?  
"It is difficult to break it down," says Professor Tsou. "When you look at any market situation inChina, it's mostly top down, you need to have incentives. We have a keen supporter, the Housing Department of the Government, in terms of being a very keen believer and they contribute knowledge by way of public housing programmes, which is pretty similar withChina.Chinafocuses a lot on public housing, so there are a lot of techniques we can learn from their projects. For example, there are prefabrications. How do you construct something so tall by prefabrication and how to take it apart or demolish these buildings at the end of their life-cycle." 
"You also have to consider the climatic differences", adds Professor Lau. "Chinahas a number of very distinct climatic conditions and geographical differences. It also has many different economic and social situations. I think it has to be top down and also stimulating to industry. The green building movement is being initiated by the Ministry of Urban and Road Development. BecauseChinais a big country, the Green Building Council does understand the difference between regional and economic conditions. At a local level there is always interpretation of codes. So we will follow the national standard, but also address specific issues by the local councils."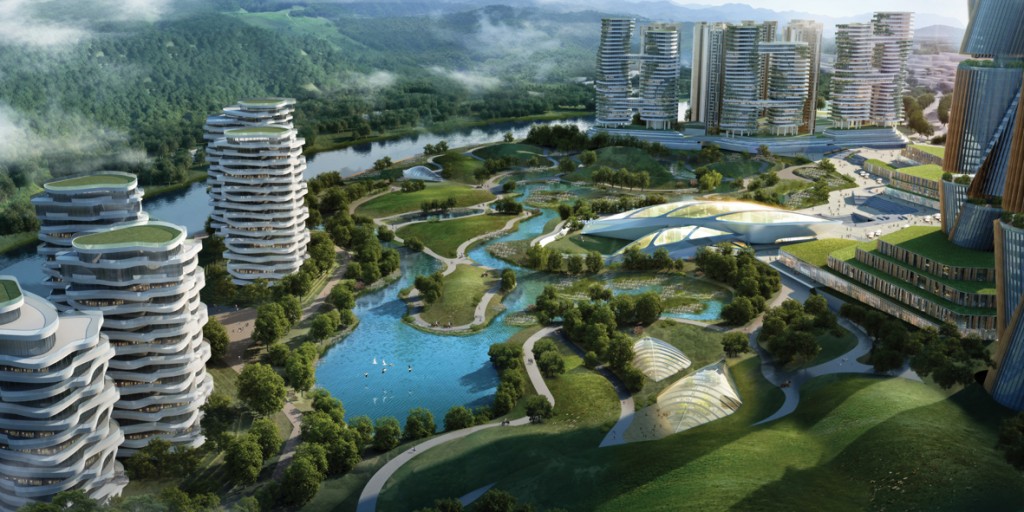 "I think, as an architect there is always a need to understand local context. I mean there are a lot of times when we apply the different standards in the wrong place and it is not really that appropriate. I thinkChinacan understand that logic. They do see that in different climates and regions they have to be more flexible and look at what local context actually means and apply the standard according to the area. This is very important because as an architect, when I design, I will really look at the local climate and what I can really use to my best advantage. Then I can create a design. The first time I put pen to paper I look at the orientation, I look at the sunlight, all these major ingredients to create a holistic approach for that site. That is what I feel in looking at the approach taken by the ChinaGBC. The Council does emphasise the idea of local context", says Mr. Wai
 How do we educate cost-sensitive developers to the benefits of adopting better practices and designs for their new projects? 
"There are leaders who believe that putting in a little more money will bring added value to the product," states Professor Tsou. "For example, Shenzhen Institute of Building Research is a building that many people visit where they can develop a concept and certain ideas as to what green building means for society, because this type of building involved imagination i.e,.shading, vertical greening and a body of water around the building. So to address the question of cost, as the nation promotes green building and as more people become engaged in solving problems, we will come to understand how best to work with local climates, conditions and materials." 
Are architecture students readily adapting?  
"Well, I think there are many well educated graduates and many who are very keen to learn more and more," states Wai. "GreenBuildinghas already increased at a very fast pace. Already, the idea of green architecture is not a topic for discussion; it is really an engrained approach to design. They have software and they want to apply ways to improve the environment." 
Lau, "We are doing it a little bit subtly by carefully implanting this so students don't really notice it so that they can learn it as a natural part of their curriculum." 
A benefit to Hong Kong business 
"Looking atChina, firstly you have to understand their major direction, which is to promote green building and raise standards," states Lau. "Their first focus is to promote understanding and training of both Mainland andHong Kongprofessionals. GBL Managers are able work in both the Mainland andHong Kong. The second level, I believe can be interesting, because in the future China's green building will make sure materials and subsystems have to ensure they are all green-valuable. So I think it is best that we understand, learn as much as we can and this will create more opportunities for the local market." he concludes.