(4 February 2021, Singapore) As lock down measures ease in Singapore, leading sustainable educators and researchers, Pomeroy Academy, are continuing with the Asian leg of their book launch tour to coincide with a month of sustainability themes at the National Design Centre, Singapore. The book, entitled 'Cities of Opportunities: Connecting Culture and Innovation', brings together essays from leading luminaries on the theme of sustainable urbanization through culture and innovation. The virtual and physical event was presided over by the British Council with the opening address given by the British High Commissioner, Her Excellency Kara Owen.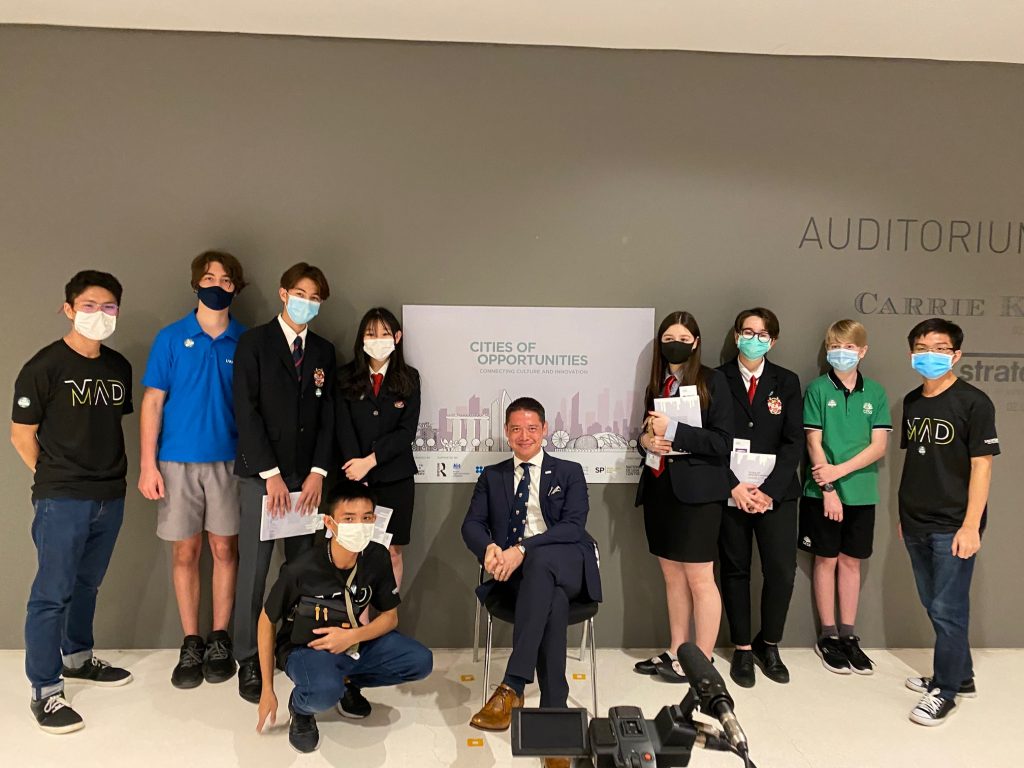 The book's editor and contributor, award-winning architect, academic and television presenter, Prof Jason Pomeroy, initially launched the publication to accompany the United Nation's Habitat Group's Tenth Session of the World Urban Forum (WUF10) held in Abu Dhabi in early 2020, covering how cities and its places continue to be centres of culture and innovation that can be inextricably linked. According to Pomeroy, "Culture and Innovation in cities can take on different complexions if viewed through the lens of academics and practitioners drawn from different geographies, disciplines, or fields of expertise when addressing particular urban challenges. It is through this complexity of views that the book seeks to provide a broad perspective on culture and innovation in the context of global cities today; and a rich cornucopia of insights from thought leaders within their respective fields to shape the cities of tomorrow".
The 'Cities of Opportunities' Asia Book Launch was a physical event held on Tuesday the 26th January at 5.30pm at the National Design Centre in Singapore as well as a live feed (virtual) event. Attendees got the opportunity to hear from some of the contributing authors of the book, with lectures and fireside chats moderated by Pomeroy. Panellists included award-winning architect and founder of Spark Architects, Stephen Pimbley; Cambridge University academic and course director of the IDBE programme, Dr. Kayla Friedman; former National athlete and Sport Singapore CEO, Lim Teck Yin, and British High Commissioner to Singapore, H.E. Kara Owen.
'Cities of Opportunities: Connecting Culture and Innovation,' is Pomeroy's fourth book and considers culture and innovation via social, economic, environmental, spatial, cultural and technological considerations across six chapters. Contributions from eminent academics, policy makers and practitioners, drawn from various geographies, disciplines and fields of expertise include Maria Vassilakou, Deputy Mayor and Executive City Councillor, Vienna, Austria; award-winning landscape architect Andrew Grant and Hollywood film producer, Emmanuel Benbihy, among others.
British High Commissioner to Singapore, H.E Kara Owen, said: "Our urban environments were already grappling with population increase, climate change and new patterns in globalisation. With the added impacts of the pandemic, we will only successfully manage our urban challenges if we fully employ a sophisticated understanding of culture, humans and innovation. This book, and the way it is being shared, will enable students, academics, policy makers and practitioners the world-over access to its thought provoking observations and examples. It comes at a crucial time".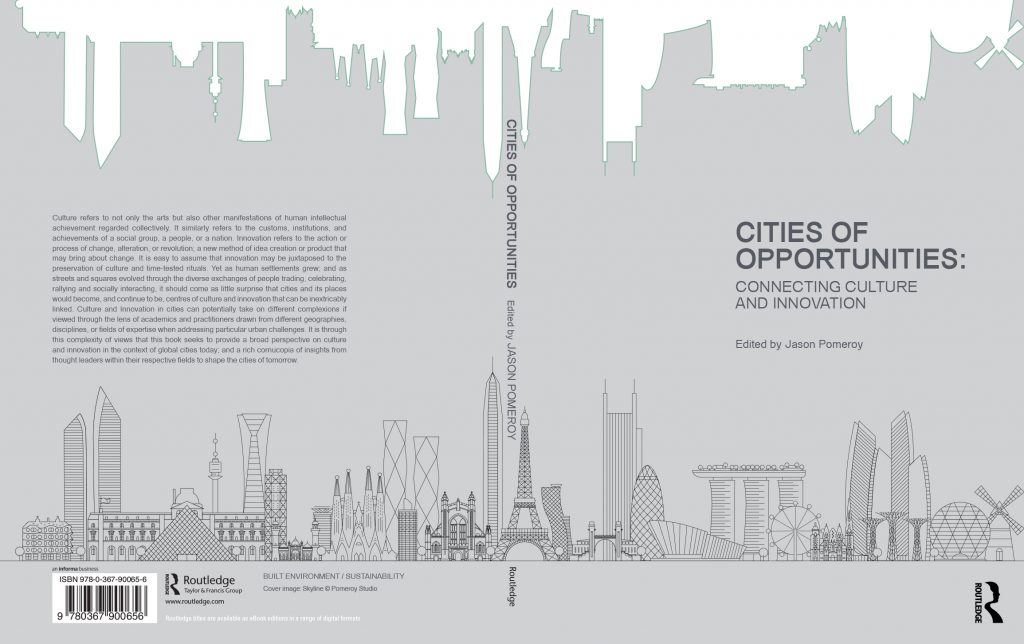 For further details, please visit pomeroystudio.sg.