Opening the Facebook offices in Hong Kong's Quarry Bay district has created more than a little buzz, but the interior architects behind the office's design have been knocking it out of the park since the 1980s.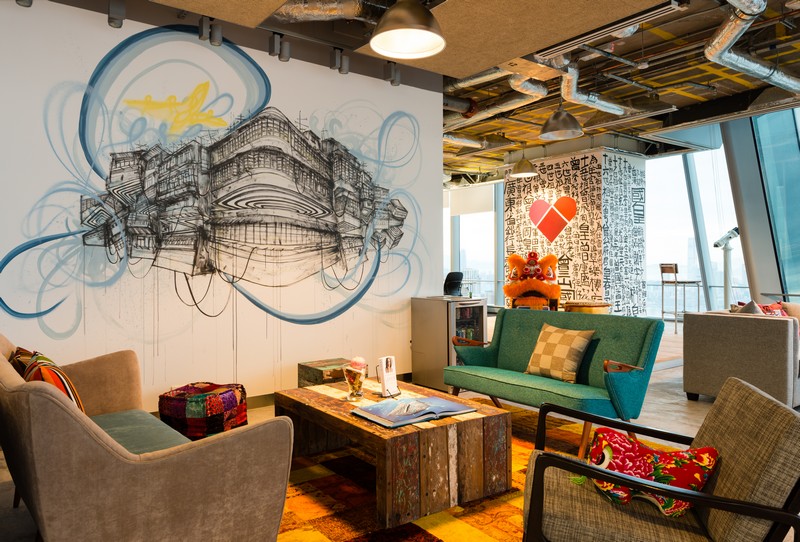 If you were to stop and look around the next time you are at any number of highprofile corporate offices or major tourism destinations in Hong Kong, there's a strong chance you're peering at the work of interior architects Richards Basmajian.
David Richards and Peter Basmajian founded the company in 1986 and have credits on some of the best-known interiors created since then. The CLP Headquarters in Hung Hom, law firm Simpson Thacher & Bartlett, ship management company Seaspan, Colliers International and McDonald's have all been designed by the practice. If you add their club, museum and tourism work for the likes of The Hong Kong Club, The Peak Tram Company's interactive gallery, Sotheby's and the original Hong Kong Maritime Museum at Murray House in Stanley, you'll soon be able to tell that their work has played a serious role in shaping the lives of thousands of people each day.
One of the practice's recent successes has been the interior for the Facebook Hong Kong office, perched over Victoria Harbour at One Island East in Quarry Bay. At the 2014 American Institute of Architects Hong Kong Design Awards, the Facebook project took home an Honour Award for Interiors and a Special Commendation for Interior Architecture at the inaugural AIA International Region Awards Ceremony.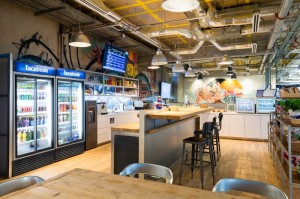 The open-plan Facebook offices are decked out in fine style, as you might imagine for one the biggest technology companies on Earth.
The kitchen, with all the conveniences – the coffee machine being a paramount concern – sleek finishes and soft, recycled wood flooring and countertops, would not look out of place in an up-scale neighbourhood café in New York City. The food is, of course, free and the kitchen stocked with snacks.
The table tennis and treadmill with a work surface (for the ultimate in standing desks) might be Silicon Valley standard, but the unparalleled views over the harbour from the massage chair, and observation point with telescope, must make a job in this Facebook office one of the most sought after in the world.
Balance point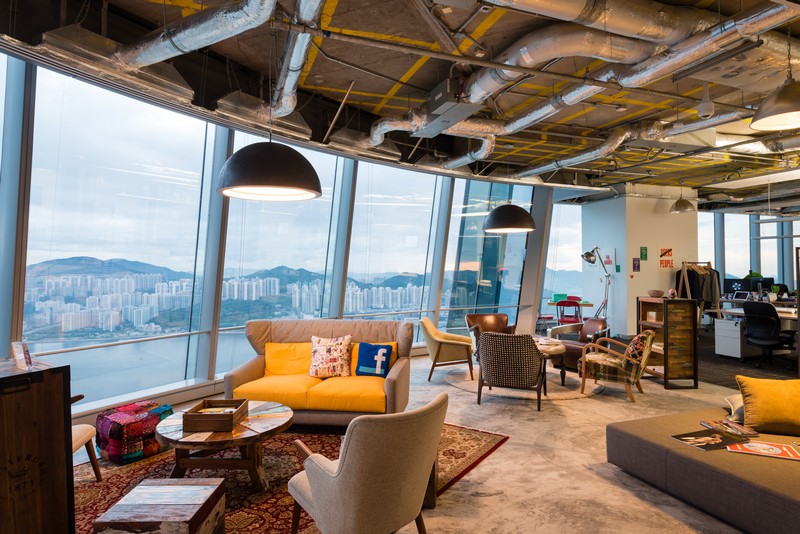 In this half of the 60th floor of the tower, there are no offices, reflecting the social media platform's DNA to provide a communication tool without boundaries.Desks are motorised for height adjustment to ensure that workers of any size can be accommodated in ergonomic comfort, sitting or standing.
"The office design embodies the culture and value of our company, which is, make the world more open and connected," Jayne Leung, Facebook Greater China's Head of Sales told Hong Kong Business last year.
Richards Basmajian have pulled off quite the balancing act in this 1,022 square metre, LEED-rated office. Against the confusion and potential for disruption that open plan offices can create, there are subtle sound-attenuating baffles. The hard floor, structural concrete, glass and steel are softened by carpets inspired by the Orient and recycled timber flooring. And the Facebook project includes four "cozys", small-sized meeting spaces, that offer privacy and a measure of seclusion.
Richards Basmajian say that although some of the client's performance specifications were onerous, they met and exceeded the brief with a design that shows their flair for interpretation – and an ability to customise a space in a way that ensures it is the essence of Hong Kong.
"There were many times when the design team became quite frustrated until we realised, at about two months into the process, that we had actually been 'forced' by this particular project manager, perhaps unwittingly, perhaps consciously, to think increasingly like Facebook staff ourselves: we had to become much more social," says Peter Basmajian.
"It was a difficult birth but we are all immensely proud of the result."
Change of pace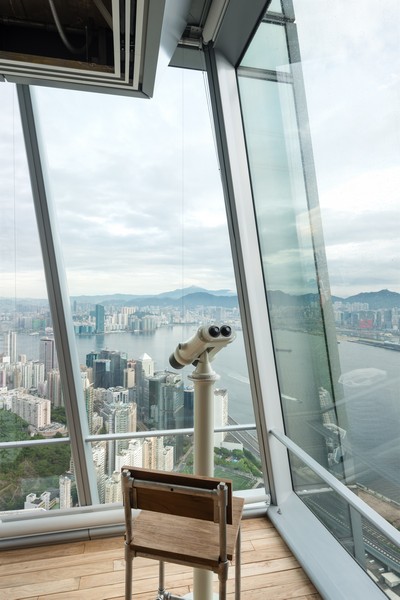 The practice says they worked closely with the Facebook team, bringing the site to life over a period of six months, culminating in numerous trips to local showrooms for "that last piece" of eclectic furniture that would lend the interior a "home-away-from-home" feel.
It's one of the trends shaping modern office design. Basmajian says more businesses are interested in providing environments that attract staff and keep morale high. Information technology has inspired hot desks and allowed more people to work from home.
"There has, however, been a commensurate increase in the need for 'phone booths', small meeting rooms for one or two people," he says.
The Facebook project by Richards Basmajian focuses on the practice's abilities in office design, but the Sheung Wan studio has also worked on numerous residential projects, particularly clubhouses, as well as galleries and high-end retail outlets. Sotheby's 1,400 square metre gallery in One Pacific Place, for example, includes an auction centre and lecture hall.
Richards Basmajian are up front about the secrets to their success, saying that "a whole bunch of good people work here", mostly designers or design technicians. They say the work is kept eclectic and interesting – to keep people thinking. "People who can think produce good work and stick around."