(20 September 2016, Hong Kong) Crestron Asia Limited ("Crestron Asia"), the Asia headquarters of Crestron Electronics, Inc. ("Crestron") being one of the world's leading manufacturers of advanced control and automation systems. This September, infoComm India 2016 has set the stage for the Internet of AV Things showcase while Crestron Asia has brought to the event its key focus and the latest end-to-end solutions that make technology work the way you work, allowing everything flows smoothly and organizations perform at an optimum high-level.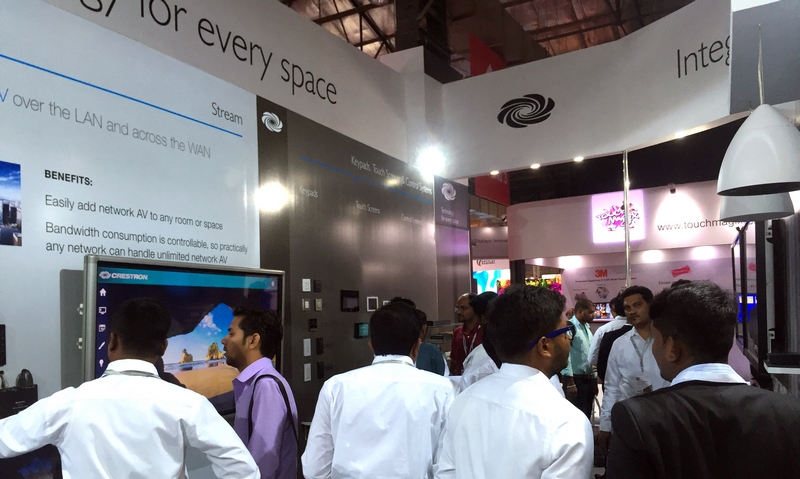 "Technology for every space" headlined our booth this year. During the exhibition, Crestron Asia demonstrated the latest intelligent enterprise solutions through four themed feature areas – Meet, Present, Collaborate and Stream. Paired with Crestron's newsimple web-based .AV Framework™ setup and Crestron Fusion® Cloud, visitors were excited to experience how DM® delivers an advanced total solution, enabling easier deployment of technology and room solutions without the need for any custom programming. The ground-breaking AviaTM DSPs and software tool, the current industry leader, were also introduced. Visitors were amazed with its best-in-class performance, versatility, scalability, and ease-of-integration and support. Crestron Asia has showcased professional audiovisual and information communications technology products, solutions and services for channel partners and end-users from start to end during the three-day exhibition.
"Now that there's so much technology in so many more spaces, enterprises need powerful software to help them support it all on the network," said Nataraju Upputuri, Regional General Manager, Crestron Asia (India). "By providing complete visibility to every AV device across the organization, Crestron new solutions enable enterprises to gather critical data on device and space usage to drive better decisions and improve workflow."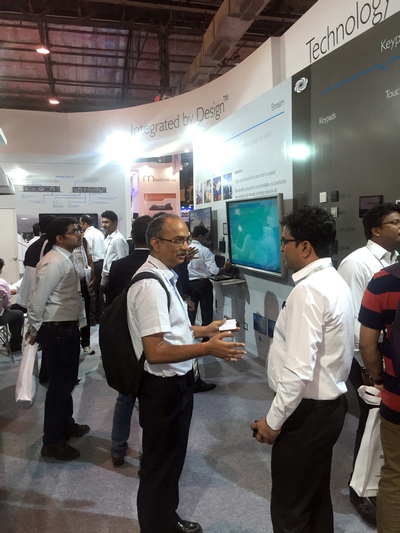 Crestron Asia has successfully created a world full of exciting new solutions and more than thousands of visitors were pleasantly surprised by the quality, depth and breadth of the presentations. During the show, Crestron Asia has shared how the latest control solutions integrate all rooms and unified communication & collaboration (UC&C) technology into a consistent, native one-touch join experience, facilitating dynamic real-time communication among local and remote participants in VTC rooms, Learning Labs and EOCs, offering everything the clients need to instantly connect laptops and tablets for quick ad hoc meetings. Clients can teach, share and propose ideas from a variety of sources in presentation rooms and lecture halls.
"By understanding how people work, the places in which they work, and the tools they use to accomplish their jobs, Crestron solutions provides the clients with the information they need to optimize their biggest investments: people, spaces and technology," said Nataraju. "By adopting new technology solutions like those from Crestron, organizations are empowered to work smarter, faster and more efficiently."
Moving forward, Crestron will continue to develop the world's most cutting-edge and sought-after inventions that could help our customers achieve peak performance. The presence of Crestron Asia in infoComm India took the lead in furthering the expertise of all stakeholders with up-to-date knowledge and offered a complimentary learning opportunity to all professionals and end-users.