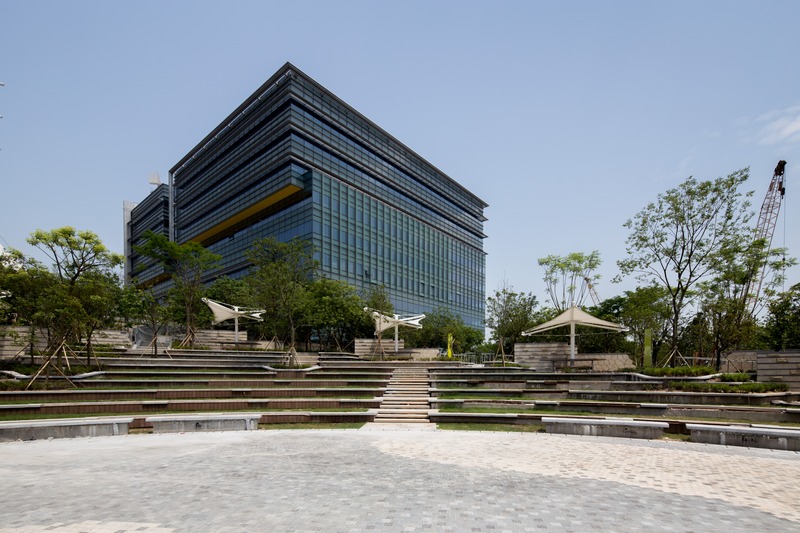 The Hong Kong Science Park Phase 3ab project recently garnered the Grand Award in the Hong Kong Non-Residential (New Building) category at the Quality Building Award (QBA) 2016. Known for its strict benchmarking standards, QBA is a highly prestigious industry recognition that acknowledges excellence in building quality in order to promote industry-wide commitment to maintaining the highest standards of professionalism and competitiveness.

Comprising Hong Kong Science Park, InnoCentre and Industrial Estates, Hong Kong Science and Technology Parks Corporation (HKSTP) has been driving the development of Hong Kong into a regional hub for innovation and dedicated to building a vibrant innovation and technology ecosystem to connect stakeholders, nurture technology talents, facilitate collaboration, and catalyse innovations to deliver social and economic benefits to Hong Kong and the region. This latest award is the tenth major building industry award gained in recognition of Science Park's outstanding quality in building and sustainability design, project management, planning and construction.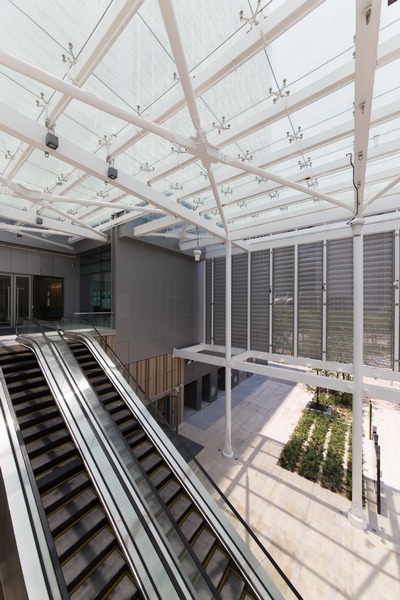 Committed to excellence
The QBA Grand Award is the highest recognition for projects nominated in each of the six award categories. Designed, constructed and managed in high quality with the objective to enable the continued development of Science Park's thriving technology ecosystem, Phase 3ab scored favourably across all metrics in "Vision and Teamwork", "Design and Innovation", "Construction", "Project Cost & Budget", "Environmental Considerations", and "Post-Occupancy Considerations" assessed by a panel of professional judges.
Addressing Science Park's evolving design philosophy, HKSTP's Chief Project Development Officer, Ben Lui, said: "We have applied 'Back to Basics' eco-friendly concepts and various green features in the design and building of Science Park's first two phases. In Phase 3, we have also taken reference from world-class benchmarking, locally and from overseas, such as BEAM Plus by the Hong Kong Green Building Council (HKGBC) and successfully elevated passive sustainable building design to an exceptional level."
"Additionally, we have introduced Green Lease in Phase 3. For instance, the 'pay-for-use' principle to air-conditioning was implemented to give companies at Science Park the choice to open windows allowing for natural ventilation and the ability to manage their own air-conditioning levels and spending," he added.
Well-rounded development project excels at all metrics
HKSTP strives to create a vibrant innovation and technology ecosystem that facilitates the development and commercialisation of innovative solutions, which will drive prosperity and enhance quality of life. The six judging parameters have fully recognised HKSTP's endeavour. "QBA 2016 has acknowledged the overall excellence of the whole development project of Science Park Phase 3ab, from design, construction, facility management, project cost and budget, to sustainability." Lui said.
The innovative design of Phase 3ab mirrors HKSTP's role as a major incubator in the region. The interlocking buildings are connected not merely by adding in links but by making places such as the arcade, grand plaza and grand hall, in order to create dynamic interaction among individuals in Science Park, which is seen as a fundamental element for innovation.
"As the vanguard of smart city development, in particular the low-carbon emission, energy-efficiency and building sustainability aspects, Phase 3ab, comprised of three buildings: 12W, 15W and 16W, is a great showcase of how innovation is at work to create a better and more sustainable future for Hong Kong," Lui says. "One of the judging criteria accessed the project cost and budget. Phase 3ab was completed on time and with substantial cost savings. Further to winning the 'Best Project Team Of the Year' in both 2012 and 2013 from the Royal Institution of Chartered Surveyors (RICS), the winning of the QBA2016 Grand Award demonstrates HKSTP's capabilities, expertise and experience in managing large-scale, high quality construction projects."
QBA 2016 has also recognised HKSTP's effort in ensuring the quality of post-occupancy of the Phase 3ab project. An array of cost-effective operation and maintenance features were applied in Phase 3ab, enabling the facilities management office to accurately measure and control the overall performance of the building and making the buildings as environmental teaching tool. "We hope Science Park, as a smart campus with innovative and sustainable design, can encourage individuals of the community in Science Park to uphold the spirit of the wise-use of Earth's precious resources. For instance, we have installed a sophisticated Energy Performance Monitoring System (EPMS) to display real-time consumption in energy, enabling Science Park companies to make informed comparison and decisions about their energy use," Lui added.
Living laboratory nurturing innovation for tomorrow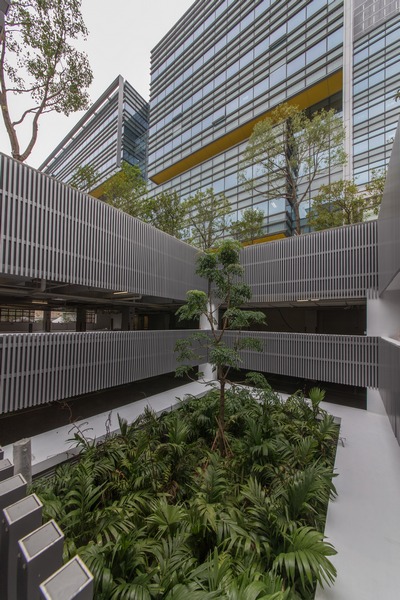 Smart City is one of the three key technology platforms considered the most important by HKSTP to ensure Hong Kong's continued prosperity and opening of new frontier for the local economy, with the other two being Healthy Ageing and Robotics.
Spanning 6.24 hectares with a total gross area of 105,000 square metres, Science Park Phase 3 project is seen as a manifestation of a "Living Laboratory"; demonstrating and accelerating the adoption of influential innovations and technologies and thus providing additional room for Science Park to house Hong Kong's ever-expanding innovation and technology ecosystem, says Lui. He adds that much of what has been learned at Science Park in recent years has come to influence the development of the wider Hong Kong community.
"The development of Science Park has always been excellence-driven. Industry partners such as the public service providers, Government officials and Legislative Council members have all visited Science Park to take reference to the development of our HKSTP's ecosystem."
Lui continues, "Last year, Building 15W was awarded the Final Platinum rating under Building Environmental Assessment Method (BEAM Plus), at the highest score to date among all accredited BEAM Plus Final Platinum projects. With this success at QBA 2016, Phase 3 development has now earned ten building industry awards and three green accreditations."
Phase 3ab's three buildings not only enable HKSTP to offer new R&D offices, laboratories and other facilities for local and overseas technology start-ups, or multinational technology giants to set up an establishment for operations, but also inspire the industry with how sustainable building practices and green technologies can be applied to construction projects in Hong Kong for the greater benefit of a building's performance, and the health of the community as a whole.
Focused on the innovation-led future
According to Lui, HKSTP intends to continue on with the established tradition of excellence and professional expertise as they move on to newer projects, including the expansion of Science Park Expansion Stage 1 and redevelopment of Tseung Kwan O Industrial Estate to better cater the needs of high value-added smart manufacturing businesses, as Hong Kong inches towards re-industrialisation.
"Future development of Science Park will not only be sustainable, it will be driven forward towards a smart and healthy campus. For example, the new R&D buildings under Science Park Expansion Stage 1 aims to operate smartly for the benefit of both the users and operators thus eliminate unnecessary power use, while also letting users at Science Park to use their time more efficiently."
Lui continues, "Technology businesses benefit from our specialised services and infrastructure at Science Park for applied research and product development; enterprises can find creative design support at InnoCentre; while skill-intensive businesses are served by our three industrial estates at Tai Po, Tseung Kwan O and Yuen Long. We enable technology companies to nurture ideas, innovate and grow, supported by our R&D facilities, infrastructure, and market-led laboratories and technical centres with professional support services."
Science Park Phase 3ab plays an important role to the development of Hong Kong's ever-growing innovation and technology ecosystem. Science Park's vibrant and sustainable ecosystem is the home to approximately 13,000 local and overseas R&D professionals and over 600 technology companies. HKSTP provides venues for many innovation and technology-related events such as TED talks, Inno Carnival and HKSTP's APAC Innovation Summits, environments that foster creative thinking, creating the spark for the formation of innovative ideas that will lead to further breakthroughs and greater progress in the development of a healthy and sustainable community capable of catering to the needs of future generations.