Below are Cushman & Wakefield's official response to the Policy Address 2020: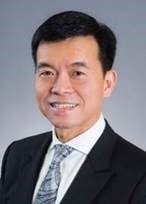 Mr. Alva To, Vice President and Head of Consulting, Greater China:
On Greater Bay Area development: We are glad to see announcements on improving GBA infrastructure, facilitating border clearance and Hong Kong private cars travelling to Guangdong via the Hong Kong-Zhuhai-Macao Bridge (HZMB). All these will help further collaboration and talent exchange within the GBA region. Yet at this stage, not much details have been disclosed. We recommend the Government to offer immediate and necessary support to Hong Kong people who will move to live and work in the GBA region. The Government should strengthen communication with related GBA government bodies to facilitate business collaborations and policy enhancements. A separate commercial body should be established to provide support to Hong Kong people and enterprises moving to the GBA region. This will definitely help attract more young people to consider moving to the GBA area.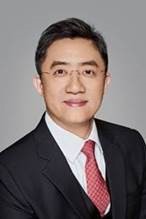 Mr. KK Chiu, Chief Executive, Greater China:
On land supply:
We welcome the Government's continual effort to expand land resources in order to provide adequate land reserves for long-term housing needs. While Lantau Tomorrow project is still at its initial research funding application stage, we would recommend the Government to consider public-private partnership to facilitate efficient land creation upon confirmation of the masterplan.
The Policy Address confirmed the Government has already identified all of the 330 hectares of land required for providing 316 000 public housing units to meet the demand for about 301 000 public housing units in the coming 10 years. Such land supply mainly comes from reclamation in Tung Chung, the agricultural land and brownfield sites in New Development Areas (NDAs) such as Kwu Tung North/Fanling North and Hung Shui Kiu/Ha Tsuen. The Government should deploy public-private partnership model to further develop brownfields and farmlands. Holistic planning from land use to transportation and related infrastructures should be mapped out before any construction work takes place so as to benefit from possible plot ratio relaxation, ultimately to increase housing supply as an end goal.
The Government put forward a pilot scheme for charging land premium at "standard rates" for industrial building revitalization applications. We would recommend the Government to apply the same scheme to farmland and brownfield resumption process to attract more private developers. Ultimately to increase housing supply for the market.
We welcome the Government's initiative to revisit overall public and private projects' assessment process so as to increase housing supply. Yet, we would advise the Government to also look into rezoning application procedures and set an achievable timeline for change of land use so more public units can be built to satisfy housing demand.
On housing policy:
We are happy that the Government is determined to increase land supply to answer to surging demand for public housing. Yet the Policy Address has focused entirely on public housing. We would recommend the Government to also look into demand for private housing, especially for middle class and young potential buyers.
The Government has put forward quite a lot of short-to-medium term housing policies today, including transitional housing and interim housing. Hindered by existing plat ratio limitations, we would recommend the Government to also focus on medium-to-long term land planning to meet future demand.
Lantau Tomorrow masterplan will provide additional commercial land to the market. Meanwhile, the Government should also consider revitalizing traditional industrial zones and changing neighborhood public transportation and industrial land use to residential so as to meet surging housing demand.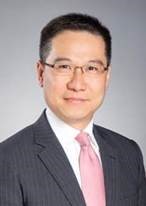 Mr. John Siu, Managing Director, Hong Kong:
On withdrawal of non-residential property transactions' double stamp duty: Non-residential market was hard hit by geopolitical factors and COVID19 in the past 12 months. The Monetary Authority has relaxed non-residential properties' mortgage rates earlier. Though it failed to drive major transactions, the relaxation did encourage investment sentiment among mid-to-small-cap investors. Cancellation of the non-residential property transactions' double stamp duty may attract investors as investment costs are reduced as a result. Transaction volume may surge in the short term. Having said that, the majority of investors may still remain cautious as long as COVID19 is still casting negative impact on the market.
On revitalization of industrial and commercial land use: We are glad to see the Government aims to step-up revitalization of industrial space in order to provide 600,000sq.m. of additional commercial and industrial floor area to meet market demand. We welcome the setup of "Standardized Land Premium" pilot scheme to effectively simplify the process. This will also allow investors to more easily evaluate costs and time needed for redevelopment of projects into non-industrial use.