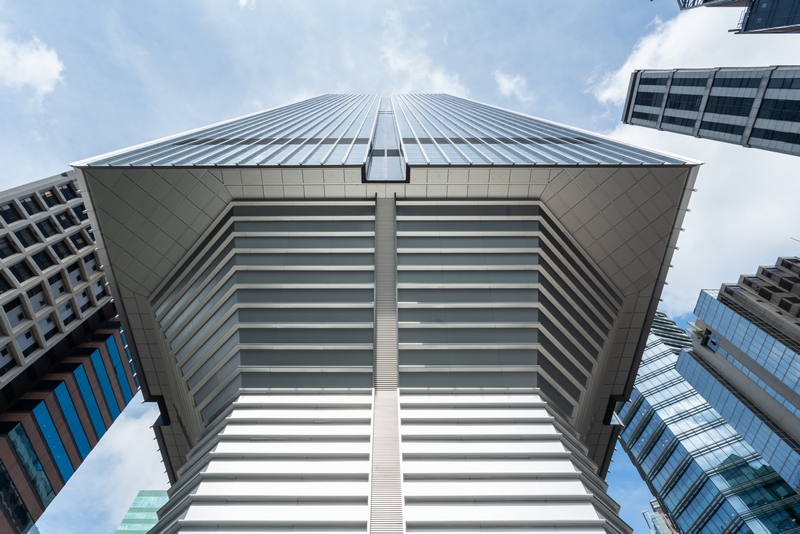 Founded in Hong Kong in 1972, DLN Architects Limited (DLN) has earned itself a reputation for being one Asia's most versatile architectural practices. Having designed a number of the world's tallest, largest and most complex buildings across China, Southeast Asia and beyond, the practice continues to build on a tradition of creating value for its clients through innovative and sustainable design.
For the team at DLN, the underlying ethos is to create sustainable building designs that go beyond the limits of technologically advanced architecture to achieve harmony between people, the city and the environment. Indeed, DLN's designs for two new office towers which opened in North Point back in 2017, namely the redevelopment of the Newton Hotel in Electric Road, and the 23-storey 18 KWR, perfectly capture the essence of a "healthy and green" office space that goes beyond the confines of the traditional workplace to create a quality indoor environment for the white collar urban population.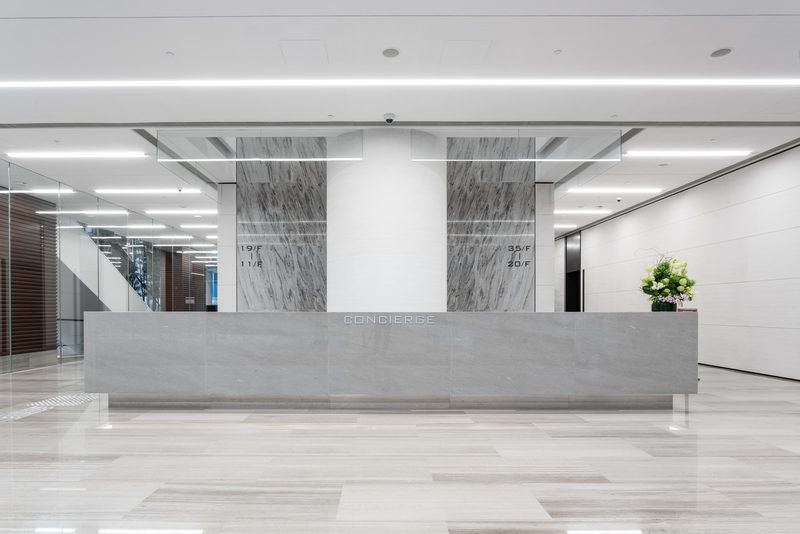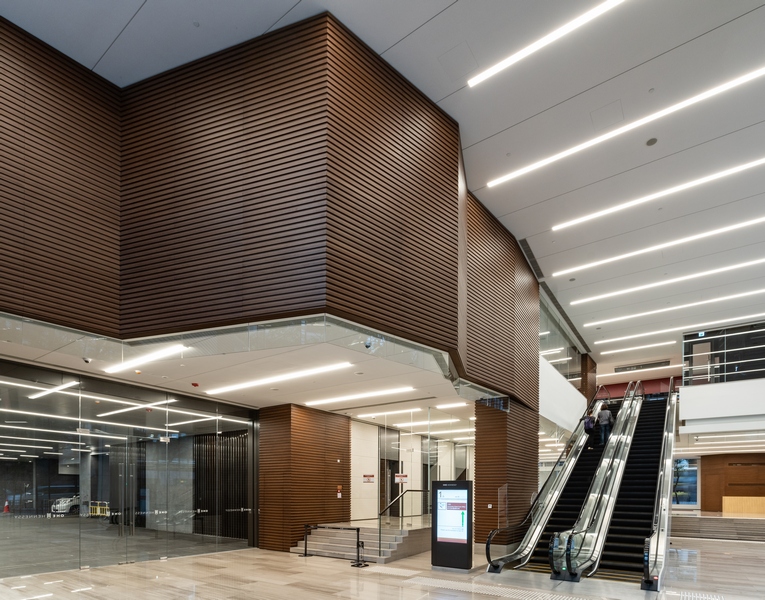 Also included in DLN's Hong Kong portfolio are a number of impressive commercial developments across the city, including Wanchai's Central Plaza, The Center in Central, Hysan Place in Causeway Bay and Manulife Financial Centre in Kowloon Bay. DLN were also responsible for the design of the landmark One & Two Chinachem in Central. The project, which was completed in 2016, cemented DLN's relationship with renowned developer Chinachem Group, making the practice the obvious choice for the design of Chianchem's latest redevelopment of
One Hennessy.
The development, which stands on the site that once housed Asian House is situated on the boundary of Admiralty and Wanchai districts. DLN became involved in the project at the demolition stage around seven years ago.
For Director, Bruce Law Tan-sing, this iconic Grade A office tower pushes the limits of design by reducing the density of the urban fabric at ground level whilst standing true to DLN's ethos of creating value to the client, the environment and society as a whole through amenity and urban renewal. As one of the tallest office building in the district it is not only dramatic and offers magnificent views of the harbour and surrounding area, but is also designed to be as efficient and sustainable as possible.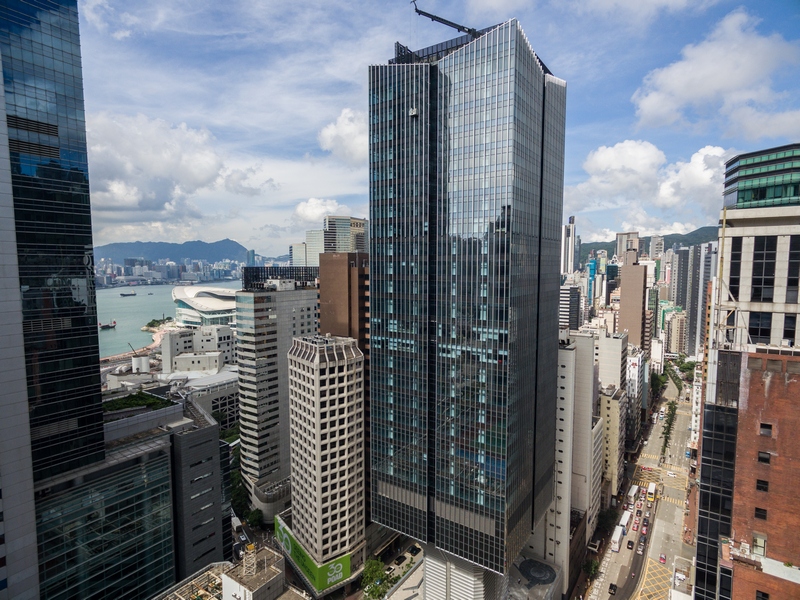 "One Hennessy stands close to 160 metres. The inverted structure of the building and high steel ratio makes this detached tower quite unique and the overall effect is very dramatic," says Law Tan-sing.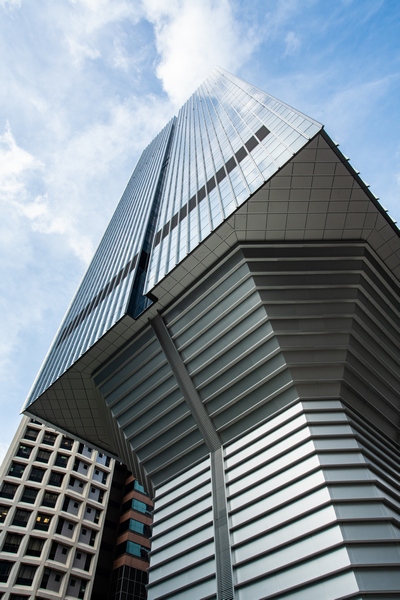 "With its funnel design, One Hennessy's most iconic feature lies in its magnificent proportion by lifting up the building tower from the ground. With this unique design high floors can enjoy better views, whilst making a clear design statement. Boasting a regular, side core design, One Hennessy presents tenants with a highly efficient floor plate for easy configuration of operations," he adds. "The building proportion is even exaggerated by the addition of vertical elements on façade and V-shape roof. This is very important as the features are not only playing aesthetic role but also shaping the high rise urbanscape."
"When we were designing the building we were not led by the desire to create something iconic as such. Our approach was to challenge every statement and to make improvements to every detail. I believe this is very much in line with DLN's approach of making every step of the design process meaningful and then pushing the boundaries as far as we can. As long as we're doing our best then people will call it iconic as it stands out from the other buildings in the area."
From a technical perspective, each floor of the building provides 1,100 to 1,140 square metres of lettable space. With integrated ceiling systems that include aluminium powder coated ceiling tiles, lighting luminaries and a VAV air-conditioning system, efficiency rates are estimated to be 87%. Other features include clear raised floor to ceiling heights of approximately 2.97m on standard floors, and 3.27m on feature floors at the 11th, 22nd and 25th floors. The building also houses eight high-speed office passenger lifts and one service left, with normal power supply of 145A TPN reserved for each floor, and backup provisions for landlord services and essential power for tenants. With a 150mm raised floor system with floor boxes and separate risers for tenant utility power supply and essential power supply, floor loading provisions are set at 4kPa for imposed live loads.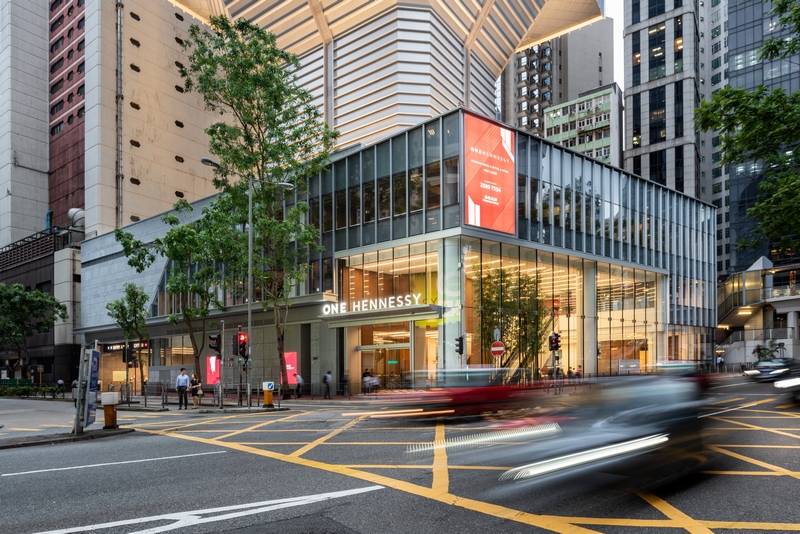 The building is also applying for the LEED Platinum and includes an efficient MEP system that supports the building. As Law Tan-sing explains, a lot of effort was spent on the selection of glazing features, where numerous rounds of mock-ups were completed over a period of 6 months.
"The glazing is neutral in colour and very transparent. At the same time it offers very high energy efficiency. It was important for us to allow enough lighting into the space to minimize lighting cost, providing good transparency for tenants to enjoy views, whilst maintaining efficient energy use at the same time. However, selecting the right system and materials allowed us to overcome what might have been a significant obstacle."
For Law Tan-sing, DLN's penchant for tall buildings, defined by unobstructed views and a sense of prestige, was a clear driving force for the design of One Hennessy.
The result of DLN's work on One Hennessy is a redevelopment that is unique in an area of conventional office and F&B facilities, in that it provides Grade A office space with its own amenity provisions for its tenants.
______________________________________________________________________________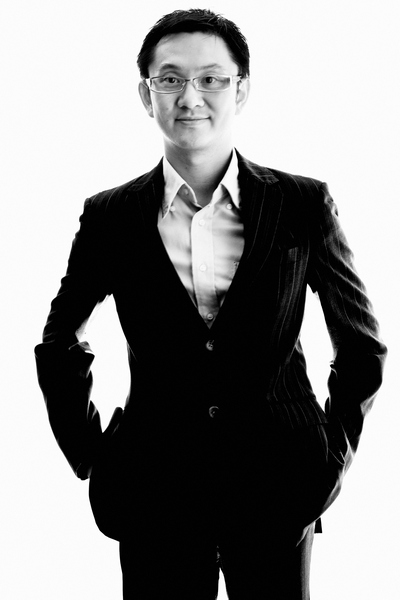 Bruce Law Tan-sing
Bruce is involved mainly in commercial developments and special projects. He has contributed to projects varying in scope, including the Convention and Exhibition Centre, office buildings, large shopping malls, academic institutions, laboratories, theatres, a park and public spaces.
Over his 20 years of architectural design experience, Bruce has spent a quarter of his time on project development in Chengdu, Shenyang and eastern China region for which he has accumulated a wealth of expertise and knowledge of the architectural projects in mainland China.