October 20, 2014, HONG KONG – Dennis Lau & Ng Chun Man Architects (DLN) have been appointed to plan and design the new campus of the University of Pembangunan Jaya in Indonesia. Alexander Lush, Director at DLN, is responsible for the competition-winning design of the new campus. Lush has previous experience from working on multiple projects in Hong Kong, Europe and the Middle East. He was instrumental in the design of the Sky Towers in Kiev, Ukraine and the H-tower in Meydan City, Dubai.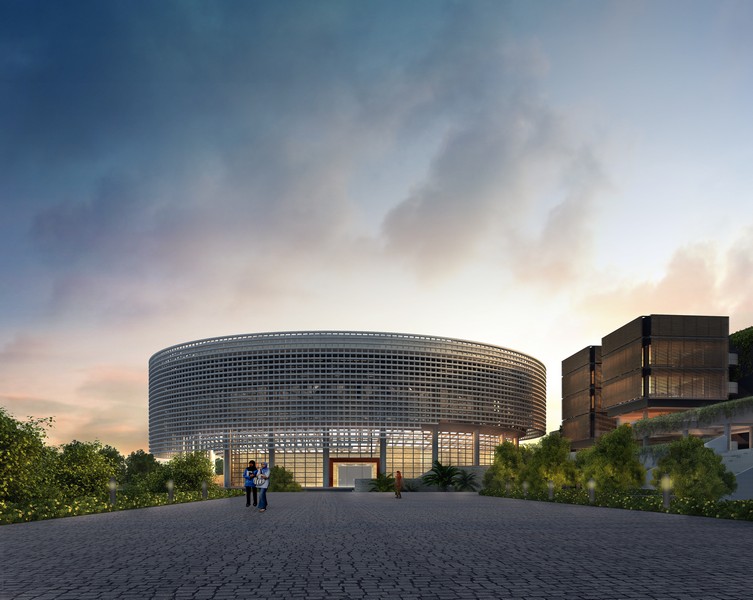 DLN's approach to this project is an environmentally friendly one that focuses on passive design features that both reduce lifecycle energy consumption and increase contact of building users with nature. "We have sought to minimize reliance on engineered systems. The orientation, disposition, layout and detail design of the buildings are all calculated to exploit the potential for natural shading and ventilation. This approach has also resulted in a campus where every space is in close proximity to nature and aligns with the ambition to create an exemplary campus. It is a University of gardens," Lush said.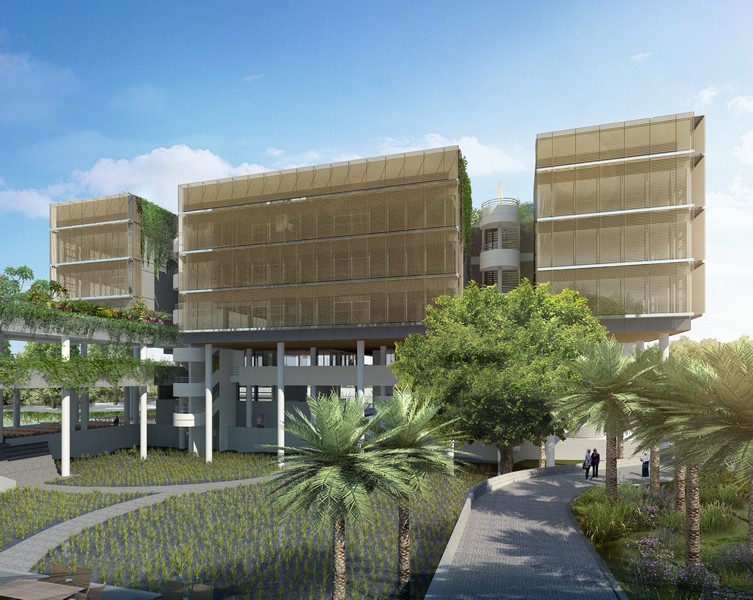 "Existing paddy fields will be retained around and between the new buildings of the University," Lush explained. "Grade level areas beneath the tall under crofts of the buildings create outdoor seating space and accommodate gardens for shade-loving vegetation. This approach also minimizes site formation and ensures that the interstitial garden areas of the campus are able to absorb the periodic acute flooding that occurs in the region, without disruption of core campus activities and reduce the costs of deploying expensive civil engineering works."
DLN's campus planning and design demonstrates that modest and easily procured construction can provide a graceful university architecture that is in close contact with nature.
This phased development of an exemplary and sustainable university will provide an engaging and inspiring environment for 10,000 students. The project is to be constructed in phases and is scheduled for completion in 2025.