(21 June, 2016, Shanghai)– DTZ/Cushman & Wakefield, a global leader in commercial real estate services, announced today the successful launch of a new Asset Services platform with three service areas, namely Property Management, Facilities Management and the newly-established Asset Management. Greater China Asset Services will be led by Johnson Yip. Meanwhile, Allan Zhang will be appointed as Head of Asset Management, Greater China, leading the team to provide clients with new, larger-scale professional real estate services.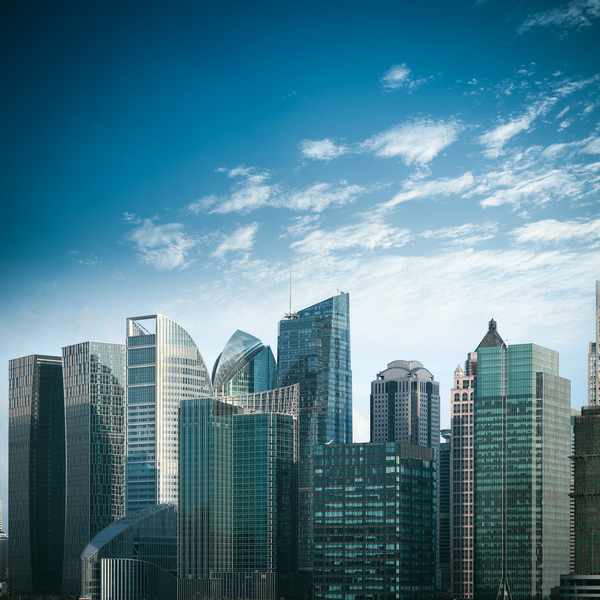 A graduate of Shanghai Jiao Tong University with a degree in Economics, Allan Zhang has numerous professional qualifications, including membership in the Royal Institution of Chartered Surveyors (RICS), LEED AP credentials from the U.S. Green Building Council (USGBC), and others. Prior to joining DTZ/Cushman & Wakefield, Allan served as Director of Asset Management at Colliers International, providing services to a range of international funds and multinational corporations including Bank of America Merrill Lynch, Blackstone Investment Group and SEB funds. He has more than 13 years of working experience in asset management with projects including Platinum Tower, East Ocean Center, Shanghai International Plaza and Baolong Building.
The creation of this new Asset Management platform is an important strategic action taken by DTZ/Cushman & Wakefield in response to the ever-evolving needs of clients and the company's business development. With an increasing number of developers switching to an "asset-light" model in the past two years, more and more commercial properties are being acquired by funds, generating demand for asset management services. The ongoing transformation of state-owned enterprises in China is also increasing the need for improved asset management and optimized asset allocation. To better align with market demand, the new Asset Management will provide life-cycle professional services for property assets to improve property rental income and maximize asset value. At present, the services are expected to focus on asset upgrading/remodeling/renovation, tenant mix optimization, operations & property management, and related areas.
As a global leader in commercial real estate services, DTZ/Cushman & Wakefield has built great resources and capabilities in investment agency. Since 2015, the company has brokered more than 27 major transactions in Greater China with a total value of over RMB 34 billion. A significant proportion of these clients have been funds, indicating large business potential for asset management. DTZ/Cushman & Wakefield also has experienced Property & Facilities Management and Office Leasing & Advisory teams benefiting from the company's international network. Their deep expertise will enhance project management, improve product competitiveness and achieve leasing targets for commercial properties. After adding asset management service capabilities to the existing platform, the company aims to extend its service scope from asset maintenance services to asset enhancement services to better meet the market demand.
Allan Zhang, Head of Asset Management, Greater China, DTZ/Cushman & Wakefield, said, "Asset management plays a tremendous and significant role in enhancing the value of real estate investment portfolios and improving returns for investors, which has been a driving trend in the Greater China market. I will be actively involved in the new asset management business to assist our clients on asset appreciation and investment return."
Johnson Yip, Head of Asset Services, Greater China, DTZ/Cushman & Wakefield, said, "Allan Zhang will lead the team to optimize our service capabilities to meet the ever-changing needs of our clients, and also further improve the capital markets platform by extending our existing transaction brokerage and financing services to include asset management services, which will ultimately improve our competitive edge in the market."
Edward Cheung, Chairman, APAC Board and Chief Executive, Greater China, DTZ/Cushman & Wakefield commented, "As a leading global real estate services firm, DTZ/Cushman & Wakefield possesses broad platforms as well as international resources. To seize opportunities in the market and provide further professional insights and more value-added services for our clients, we will continue to hire additional industry talent. We are fully geared up to capture opportunities with our Capital Markets platform, and we are moving forward with strategic plans covering investment and financing, valuation, corporate finance and asset management."