Founded in Hong Kong in 1874, Leigh & Orange has continued to thrive as a significant force in the markets it serves for nearly a century and a half, providing its clients both in Hong Kong and overseas, a consistent focus on value and quality. The practice prides itself in balancing knowledge and innovation, attuned to each client's needs in delivering inspiring, healing and engaging spaces to the community, an attempt in making the world work for 100% of humanity. This goes in parallel with the core value embodied in the practice's over 140 years of heritage: "Inspired by Humanity, Sustained by Creativity".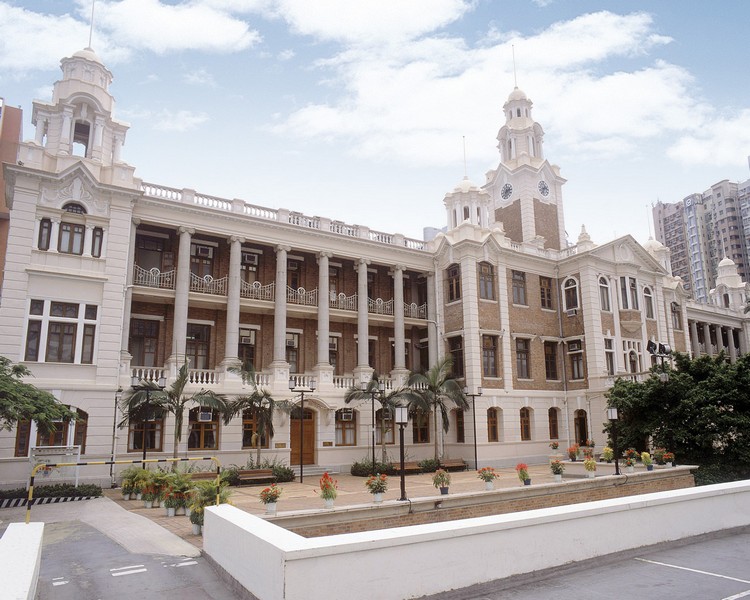 With an unsurpassed depth of experience, the practice maintains an extremely broad oeuvre composing of commercial and hospitality developments, theme parks and recreational facilities, laboratory and health services buildings, transportation facilities and infrastructure, education and community buildings, interiors and master-planning schemes. This unique inheritance feeds back into new work as the intellectual foundation of experience leads in turn to fresh conceptual thinking in a continuous virtual loop. The value in the practice's work is also illustrated in a number of its works where a building's purpose has changed and evolved over its building life cycle, and in terms of sustainability it has always been more than rewarding for the practice to help clients meet such evolving needs, injecting new life with optimal intervention and least possible impact.
The practice, which operates throughout China, Hong Kong, Macau and the Middle East, is certified under ISO 9001, ISO 14001 and OHSAS 18001, with an integrated quality management system in place covering building quality, environment and safety. As a corporate member of the US Green Building Council, an institutional member of the Hong Kong Green Building Council and the China Green Building Council Hong Kong Chapter, the practice's responsibility towards the environment is no less important to its responsibility towards the clients. Fusing an innovative approach to every project through integrative thinking in sustainable planning for health and wellbeing, energy efficiency and resource conservation, it ultimately aims to create architecture and spaces that are inspiring, healing and engaging, with minimal ecological offense or disadvantage of anyone.
FROM COLLABORATION TO INNOVATION
A large-scale Science Park Phase 2 development generates over 200,000 sqm of high-tech office and laboratory accommodation with all necessary sup¬porting infrastructures in a landscaped park setting.
Masterplan and individual buildings served by a pioneering energy saving district cooling system combined to create a green and sustainable environment capitalizing on a seafront location. Highly adaptable and flexible buildings with extended usable lives and high-tech energy efficient features are carefully placed to maximize landscaped external public open space and sea-view breezeways in an engaging environment, promoting interaction and idea exchange that are essential for genuine innovation. Creativity and imagination are the most valuable forms of regenerative resource that the planet has ever possessed.
This project has been included to demonstrate the L&O team's success to design, document and administer a contract of highly complex services with high-tech buildings.
The Kadoorie Biological Sciences Building is a prestigious laboratory building for the University of Hong Kong in its main campus which provides 10,000m2 of teaching and research accommodation, bringing together the formerly dispersed departments of Zoology, Botany, Ecology and Biodiversity, and the Institute of Molecular Biology into one 10-storey centre for the bio-sciences.
This highly innovative building not only answers the demanding architectural challenge of the small and highly constrained site but, but also responding to the issue of functionality, flexibility, safety, energy efficiency, environmental friendliness, lifetime economy, buildability, and ease of maintenance, setting new standards for the design of research laboratories worldwide.
Demonstrating an economically viable solution, the revolutionary yet functional laboratory design concepts are carefully integrated into an environmentally responsive building and climate-smart envelope, providing environmental benefits to both the natural environment and the people. The elegant simplicity of the architectural solution simply belies its intellectual depth in delivering inspirational spaces to the building inhabitants.
ORCHESTRATING CONNECTIONS WITH NATURE
Envisioned as "a hospital in a park" which integrates medical research and community care in an urban park setting, this competition entry creates a series of public and private spaces, encouraging interaction between patients, families, staff and the neighborhood amid greeneries on grade and at heights, thus fostering a sense of community in a biophilic environment.
The new design incorporates a model vocabulary, emulating a hotel for the interiors. Connected gardens replenish the public realm and provide a healing atmosphere, serving also as public parks for the community as well as way-finding features.
In response to the hot humid climate, the new buildings are clustered around the existing clinic to work with the micro-climate of the narrow urban site in reducing the buildings' solar heat gain and promoting free flow of fresh air. Daylighting is controlled by a double-skin façade fitted with manually operable louvres of varying density according to orientation.
Respecting the local vernacular, and applying the concept of "borrowed views" from the adjacent garden, Xi'an Nanhu Residential Development joins seamlessly to the park environment. The ground plane is elevated to conceal vehicular circulation underneath and the buildings are arranged to create in-between spaces for the inhabitants as well as optimizing the flow of prevailing winds and daylight into the individual dwellings.
THE UPTREND OF GREEN DATACENTRE
L&O have extensive experience in designing sustainable datacentres that have been certified by green rating system such as LEED and BEAM.
Modern datacentres are designed to be energy efficient, with a conscious intent to reduce operating expense and environmental impacts while maintaining satisfactory indoor environmental qualities. However, local challenges do exist. For instance, L&O's designers must take extra steps to reduce internal and external heat gain to ensure effective air ventilation of the racks.
Under the patronage of the client, green initiatives were explored at the early design stage including the use of green materials such as bamboo for interior, planning and orientation of the building blocks, chilled ceiling, stratified chilled-water tanks for cooling, conservation enhancements, reduced effluent discharge enhancements, rainwater harvesting for irrigation, refuse sorting and building energy management. Occupational health aspects such as air quality, electromagnetic radiation, odour and acoustics were tested at commissioning stage to ensure satisfactory levels are attained.
Designing and certifying a green data centre may add to capital expenditure up front, but the savings can be realized in a short period. This generates a significant return on investment over its lifecycle when compared to other building types. Not only do green datacentres make environmental and business sense, it also offers employees a healthy, comfortable work environment as well as good relations with local communities.
INSPIRE FOR GREEN LIVING
Apart from believing that brilliant interiors have a disproportionate influence on the wellbeing and enjoyment for the inhabitants, L&O continues to explore sustainability through its interior works, utilizing sound practices, environmentally responsible materials and technologies. Schemes such as the Green Residence, the 2010 Green Building Award winner in the residential category, attest to its commitment to the environment. It features a vertical green sidewall of the balcony consists of water-sensitive plant species serves as filtering barrier for pollutant. Optimization of energy performance, increased water efficiency and good water quality by installing a filtering system, improved natural ventilation and light, electric fans to reduce the use of air conditioning, adoption green materials, reuse of interior partitions, teak flooring, loose furniture, artifacts and fittings are part of the sustainability ingredients that carefully integrated.
2010 Asia Games Equestrian Venue Grooms Accommodation adopts the playful use of light and colour that has created a relaxed and attractive environment throughout the building. The lift lobby echoes the design of the building façade to emphasis the notion of inside/outside space. The Common Rooms on each floor have large bay windows overlooking the courtyard, while the corridors giving access to the grooms' rooms are spacious and naturally lit to give a more homely feel and enhance the relationship with the outside.
ENGAGING WITH HERITAGE
Buildings designed by L&O embrace the communities they serve and in turn people over time come to consider them part of the community's heritage.
With a portfolio of work stretching back 140 years, many of L&O's buildings have survived the ravages of time and are now treasured and carefully preserved for future generations. Some are rejuvenated and given a new lease of life after restoration, and L&O take pleasure in and remains committed to conserving the heritage of Hong Kong for generations to come. There is no better way to achieve environmental friendliness like this.