Maggie's Centres specialise in creating a welcoming 'home away from home' – a place of refuge where people affected by cancer can find emotional and practical support. Following her own cancer diagnosis, the eponymous Maggie Keswick Jenks sought to establish a compassionate programme of care that allows patients to be informed participants in their own treatment. Her approach, now the basis of all care at Maggie's Centres around the world, emphasises psychological support, strategies in stress reduction and the benefits of a familial atmosphere within a domestic environment.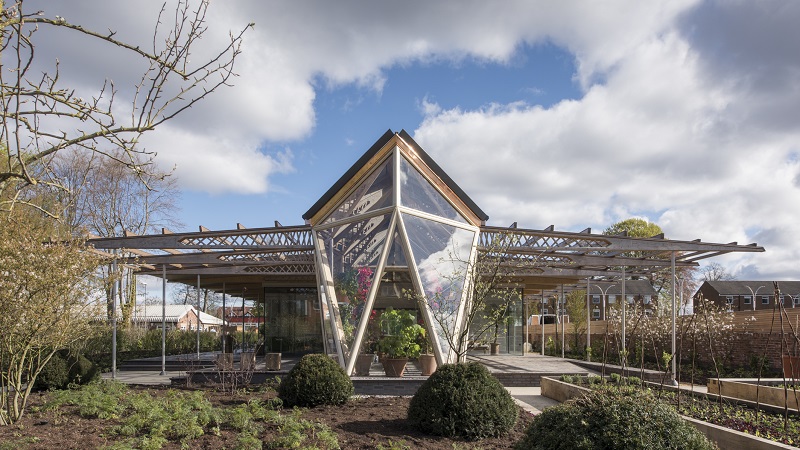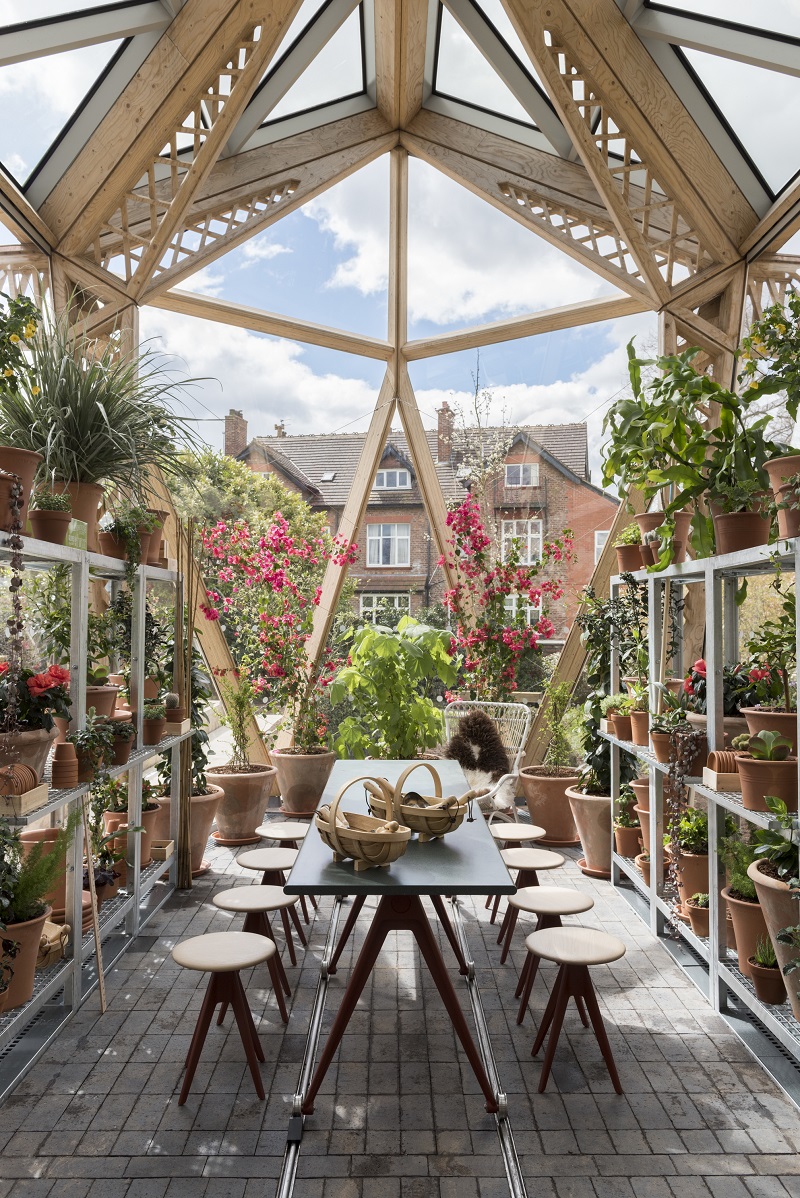 The architectural approach to the Maggie's Centre at the Robert Parfett Building near Christie Hospital's leading oncology unit in Manchester, England typifies these ideas. Designed by Foster + Partners, this single-storey structure is now home to the largest Maggie's Centre in the United Kingdom to date.
Biophilic design elements, which refer to the human species' innate connection to nature and natural processes to improve health and well being of spaces we live and work in, are well-documented, and are defining features of this project. Throughout the centre, the focus on natural light and greenery, is encapsulated with a roof that rises in the centre to create a mezzanine level that is naturally illuminated by triangular roof lights and supported by lightweight timber lattice beams. The beams act as natural partitions between the various internal areas, visually dissolving the architecture into the surrounding gardens.
Landscaped courtyards further punctuate the rectilinear plan, with the entire western elevation extending into a wide veranda, and each treatment and counselling room on the eastern facade facing its own private garden. The southern end of the building extends to embrace generous canopies and a striking natural timber and glass greenhouse, providing a garden retreat where users of the centre can tend to the greenery and enjoy the therapeutic qualities of nature. A space to grow flowers and other produce provides patients with a sense of purpose at a time when they may feel at their most vulnerable.
Property Director Chris Watson praised the architectural team, saying: "Foster + Partners' design perfectly complements our many programmes of support for all those who are affected by cancer here at Maggie's."