HKSAR Secretary for Development, Carrie Lam Cheng Yuet-ngor, speaks to PRC Magazine about sustainability and green initiatives, CBD 2 and a land bank for future Hong Kong development.
HKSAR Government is increasingly focusing on sustainability, green innovations and technology in the construction industry. Can you tell us about the latest developments in these areas?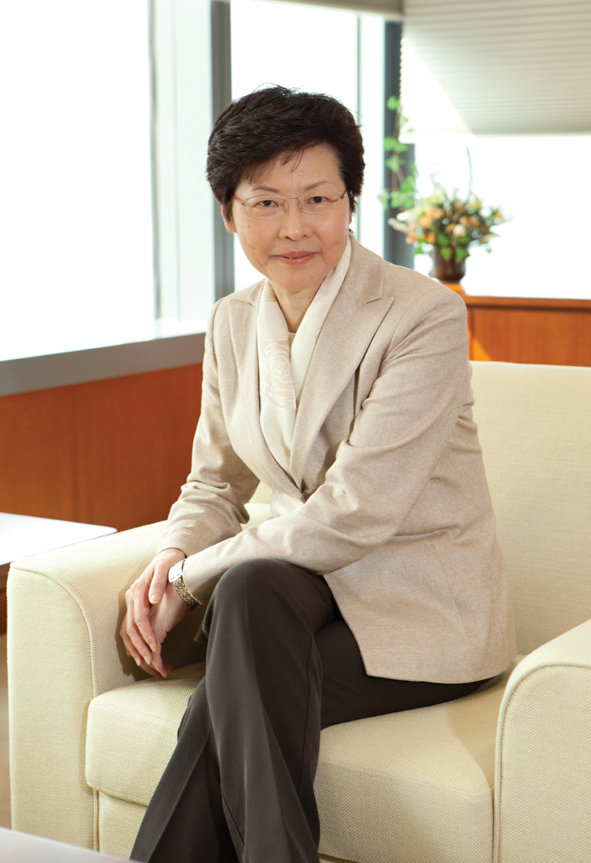 In relation to sustainability, green innovation and technology in the construction industry, the Hong Kong Government has made great strides in the last few years. Firstly, we helped establish the Hong Kong Green Building Council (HKGBC), the focal point for pioneering efforts in promoting green buildings in Hong Kong. One of the first things that the Council has done is to upgrade the assessment tool HKBEAM to HKBEAM+. Following this we almost mandate that every new building planned, whether for domestic or non-domestic use, must go through the HKBEAM+ assessment. Now, this is very powerful tool and in other places in the world it would take a long time to require that all buildings go through such a process.
We managed to do this without the need for legislation because we said that if you want to enjoy concessions in relation to gross floor area (GFA) i.e. some of a building's features will not be counted as GFA, then you need to fulfill certain requirements and one of these is that your building must be HKBEAM+ assessed. As a result, HKGBC has been receiving a lot of applications for certification. Last April, we also put in place some new building designs e.g. as far as possible putting car-parks underground to reclaim the street level, moving podiums disliked for blocking air ventilation and requiring building separation. If a building is on a narrow street it is now required to be setback from the street to cater for pedestrians and public space. All these requirements are now in place to promote green building in Hong Kong into the future.
A zero carbon emissions building is currently under construction. Can you tell us about this, where it is and the aim of this building?
Another exciting development focusing on future construction is that through HKGBC we are building Hong Kong's first zero carbon emissions building as a showcase to demonstrate how technology and design can work together to reduce energy consumption in buildings. This is currently under construction in Kowloon Bay and is scheduled to open in June 2012. Not just another building, it also incorporates a large garden and public open space. The building will be a showcase for the latest technologies in relation to construction and will welcome students and visitors to what will be a public education tool of Hong Kong building into the future.
There are some exciting developments planned and/or underway as part of the Kowloon East revitalisation programme, including Kai Tak, Kowloon Bay and Kwun Tong. What can you tell us about current works in this area?
In relation to other developments in this area, Kai Tak and the Kai Tak River in particular, I officiated at the ceremony marking the commencement of the first stage of the Kai Tak River revitalization programme.
Unfortunately, for some decades we have all associated the Kai Tak area with offensive smells and contamination, the result of illegal discharges into the nullah, despite the fact that it was supposed to be for storm water and to relieve flooding only. Now, the 2.4 kilometre Kai Tak River is targeted to become the major feature in urban design in Kai Tak and its immediate vicinity. Work commenced on the upstream last year and the area just commenced is about 600-metres long. We will keep the open channel, do something about illegal discharges and beautify the two banks, which will become a water feature in the Wong Tai Sin area.
We hope to start work on the mid-stream area a couple of years later. In relation to the final stream right into the heart of Kai Tak, we are doing bio-remediation work in the Kai Tak channel with a view to resolving smell and contamination issues, not least because ecoli levels are currently very high and it is unsuitable for water sports, one of the planned uses for the river in future.
Our target is to make the Kai Tak River suitable for water sports in the same way that the Shing Mun River is currently used, so we are prepared to spend and invest in technology to achieve that target because I think the whole Kai Tak area, including Kowloon Bay and Kwun Tong, will benefit from the upgrading and improvement of water quality in the area.
In terms of scale, if we can achieve what we want to do for Kai Tak, Kowloon Bay and Kwun Tong, it will equate to an area 3-4 times the size of Canary Wharf in London. Of course, we are much denser city here, but we are talking about providing a total of 5.4 million square metres of office space in the entire Kowloon East area comprising Kai Tak, Kwun Tong and Kowloon Bay.
This time around we also have the experience of Central to draw on, but we will do things at the outset to make the area more integrated, comprehensive and diverse. It is not just a matter of replicating Central district. In Kowloon East, embracing this new aspiration for urban design and city planning, we will put a lot more emphasis on the streetscape, pedestrianisation, the waterfront, landscaping and greening, so it's not just about building more office space. This whole revitalisation has to benefit Kai Tak and it will be a very exciting area for residents and workers. Also, it will not compete with Central as our central business district, which is also our financial centre and where major banks and the Hong Kong Stock Exchange are located, but we can consider this Hong Kong's "CBD 2".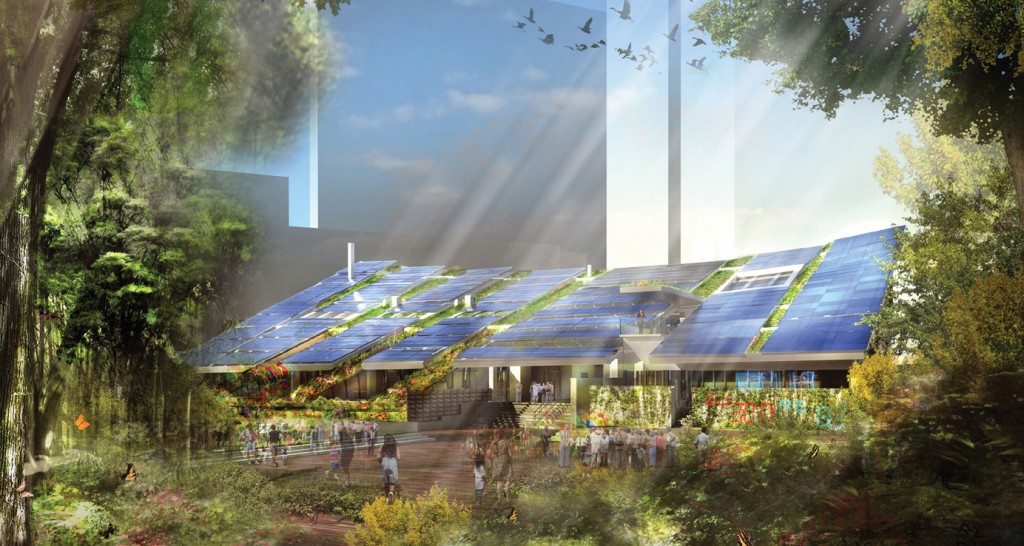 Hong Kong will continue to develop and grow into the future, however, land is the one thing the city lacks, What is planned to in order to cater for future land requirements?
In the last few years a lot has happened in the real estate market, property prices continue going up and this has caused a lot of concern in relation to land requirements and land usage into the future. So, the Chief Executive has given us a mandate that we should build up a land reserve or land bank in order to cater for future requirements for more land for housing and other developments. This idea of a land bank is a very simple concept, but somehow it has never been practiced in Hong Kong before.
Every time we form land we usually have a purpose in mind, so we acquire land for a Disneyland or for more public housing, But this time we have said no, we want to adopt a multi-pronged approach to forming land and if we don't need it immediately, then this is building up a land bank for the future. We are adopting different approaches to this and are telling the public that we have to explore and pursue all possible means at the same time as forming land in Hong Kong is a very long process because of the necessity for environmental impact assessments, public engagement, land acquisition, obstructions and clearance.
Within this multi-pronged approach there are two more innovative approaches that we have focused on in our public discussions. The first is to start doing reclamation outside Victoria Harbour and whether we should do this, as reclamation remains a very effective means to creating large tracts of land. At the same time it would also solve our problem of dealing with surplus built materials from construction and demolition sites, which are very good materials for reclamation purposes, but we currently need to pay and give these materials to Guangdong. We could use rock caverns to relocate some public facilities, for example, the Shatin Treatment Plant, which currently occupies a 26-acre waterfront site, so we will start a feasibility study to move to rock caverns. So we want to address issues such as building a land bank for the future now and securing future development needs in Hong Kong.