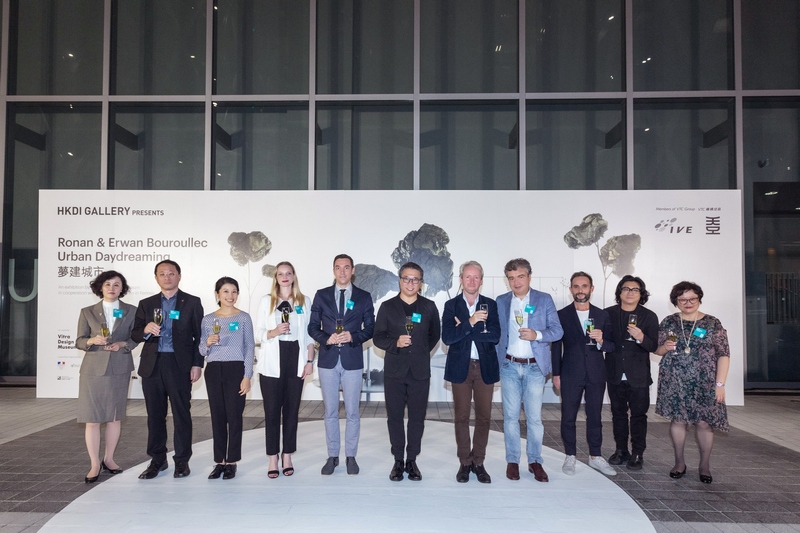 (26 October 2018, Hong Kong) Committed to promoting excellence in design through partnerships with international museums and organisations, Hong Kong Design Institute (HKDI) and Hong Kong Institute of Vocational Education (IVE) (Lee Wai Lee), member institutions of the Vocational Training Council (VTC), are delighted to present the Asian debut of "Ronan & Erwan Bouroullec – Urban Daydreaming" as one of the three interdisciplinary design exhibitions presented by HKDI Gallery in 2018.
An exhibition of the Vitra Design Museum in cooperation with Les Champs Libres in Rennes, "Ronan & Erwan Bouroullec – Urban Daydreaming" is a wide-ranging study of possible urban development solutions for cities that are imagined for very different urban settings, featuring a collection of research models and animations conceived by the pair. Marking the first time the brothers have worked on an urban development project, the exhibition explores possible environmental solutions through detailed case studies that reimagine the relationship between buildings, quality of pavements, positioning of fountains, and planting of a jungle.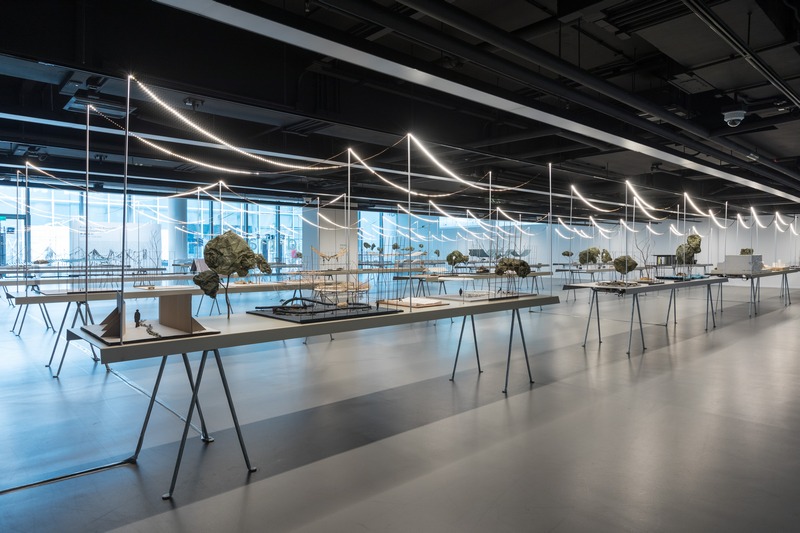 14 proposals were selected for the Hong Kong exhibition, each of which explores different ways to incorporate nature into urban spaces. Through thought-provoking and immersive staging, viewers are transported into separate acts of an urban play. Each proposal, some of which have already been builtin cities around the world, takes into consideration the needs of urban environments by reintroducing greenery, animals, water and fire into the city.
On Friday, 26 October, joined by Ronan BOUROULLEC, the exhibition was launched to great success in an opening ceremony. Esteemed guests in attendance include: Prof. Eric YIM, JP, Deputy Chairman, VTC; Ms. Sabrina HANDLER, Head of Exhibitions, Vitra Design Museum; Mr. Benoît ETIENNE, Consul for Culture, Education and Science, Consulate General of France in Hong Kong and Macau; Mr. Xavier MAHé, Cultural Manager, Alliance Franҫaise of Hong Kong; Mrs. Carrie YAU, GBS, JP, Executive Director, VTC; Dr. Lay Lian ONG, Principal, HKDI & IVE (LWL); Mr. Andrea BONARDI, Head of Asia, Vitra; Ms. Melody LIN, Marketing Manager, Asia, Kvadrat; Mr. Joel CHAN, President, Hong Kong Institute of Urban Design; and Mr. Joey HO, President, Hong Kong Interior Design Association. The VIPs were invited on a special guided tour of the exhibition by Ronan BOUROULLEC, where he shared the duo's inspiration and thought process behind the urban proposals.