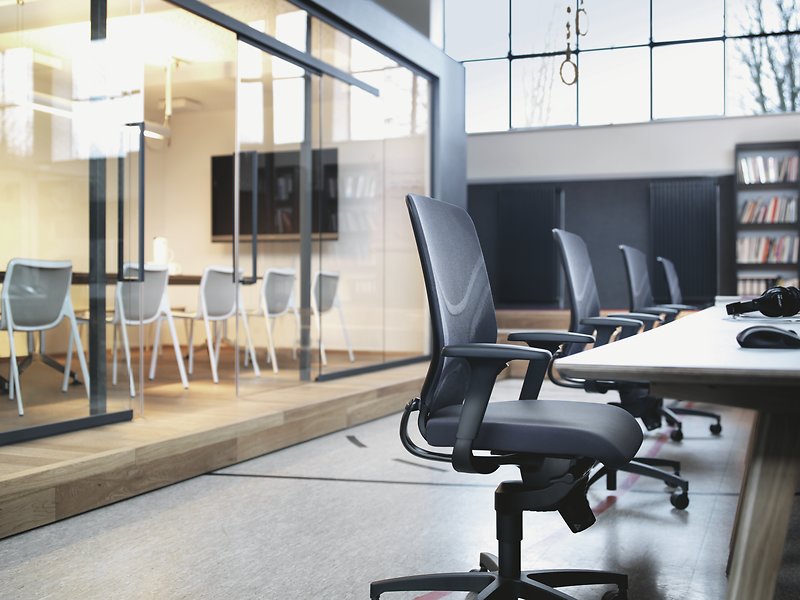 One of the most dynamic, comfortable, and attractive office chair, is also perfect for the home.
Equipped with Trimension®-the IN chair ensures maximum 3D capabilities while sitting at the same level of flexibility people experience while walking.
Sporting an athletic look, the backrest is covered with 3D form-strick, the same materials that are used in running shoes. Minimal shifts in weight lead to changes in posture that users experience as being very natural and superbly comfortable.
Key Features:
IN Task chair with Trimension®
Swivel base with castors for hard or soft floor
Black shell with black upholstery
Available without or with armrests
Price starting from HKD 4,100 (conditions apply)
Chairs will be available for delivery/collection from end of June 2020 with limited availability.
For enquiries, please contact Wilkhahn directly.