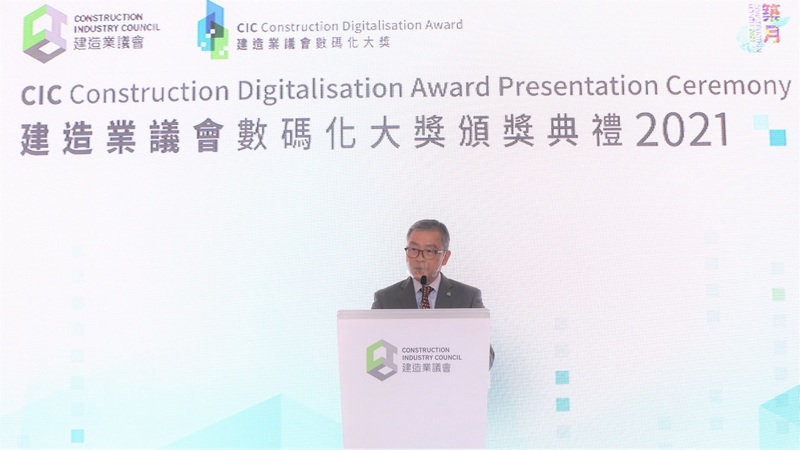 (1 November 2021, Hong Kong) The Construction Industry Council (CIC) today organised the inaugural CIC Construction Digitalisation Award 2021 (the Award) Presentation Ceremony to recognise outstanding local projects and local organisations for their achievements in digitalisation and innovation to improve construction productivity, quality, sustainability and safety.
(按此瀏覽中文版)
The Award received 120 entries in its two categories, namely "Project" and "Organisation". There are six sub-categories under the "Organisation" category, including Client (Government, Public Clients and Developers), Consultant, Contractor Category A, Contractor Category B, Training / Research Institute and Start-up Company. 23 winning teams were selected through a stringent evaluation process. Winners were invited to share their success stories and invaluable experience earned from their digital transformation journey in the ceremony.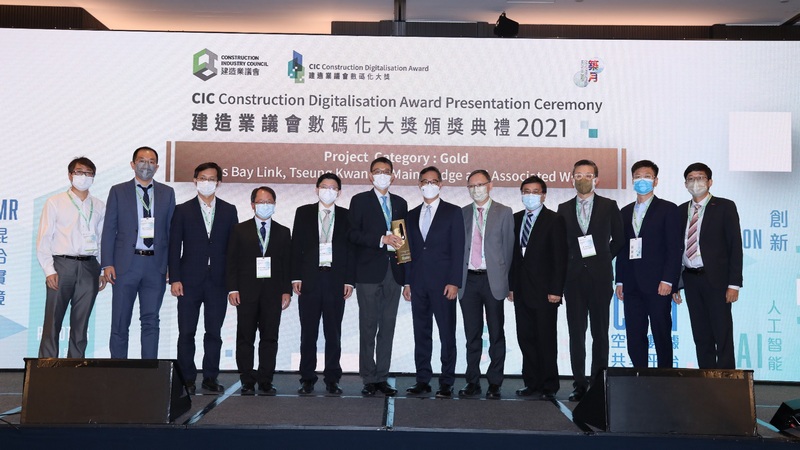 Speaking at the ceremony, Mr. CHAN Ka-kui, Chairman of the CIC said, "With the strong policy support of the Development Bureau to promote construction digitalisation, we have built a solid foundation and extensive infrastructure ready to promote BIM adoption and development in Hong Kong. The usage of digital technology in construction has now become more popular and effective. This Award is part of our efforts to promote digitalisation in Hong Kong's construction industry."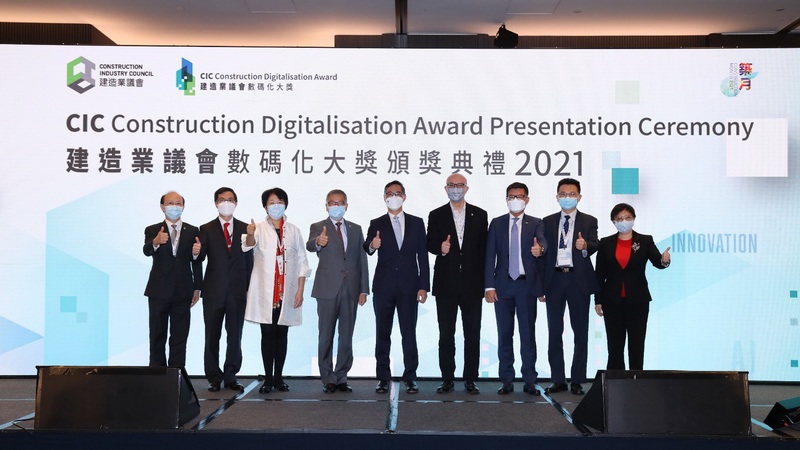 Ir Ricky LAU, Permanent Secretary for Development (Works) said, "Digitalisation is indeed the process of leveraging digital technology to improve business and outcomes, thereby playing an important role in 'Construction 2.0' strategy."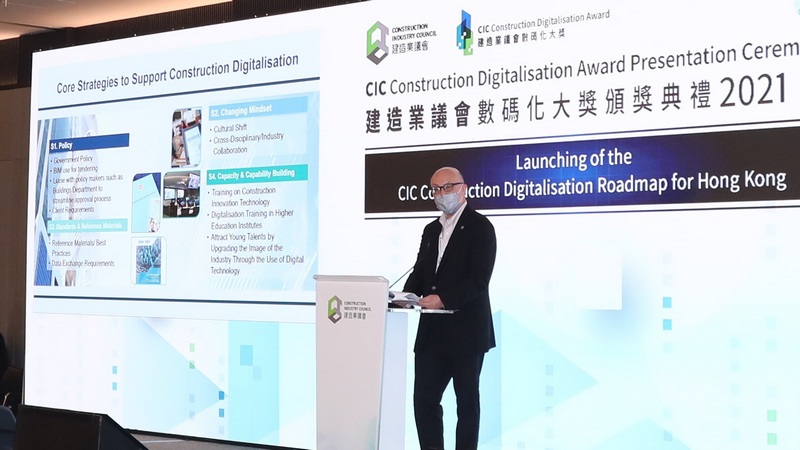 To further promote digitalisation in the Hong Kong construction industry, the CIC has been working with experts and key industry stakeholders to craft the Construction Digitalisation Roadmap. Ar. Donald CHOI, Chairperson of Task Force on Construction Digitalisation and Organising Committee of the Award officially launched the Roadmap during the ceremony and introduced the identified six high-value digital application areas. The digital application areas, namely Smart Data Sharing, Smart Planning and Design, Smart Submission with BIM, Smart Offsite Fabrication and Delivery, Smart Site Management and Smart Asset and Facility Management, and strategies to support construction digitalisation.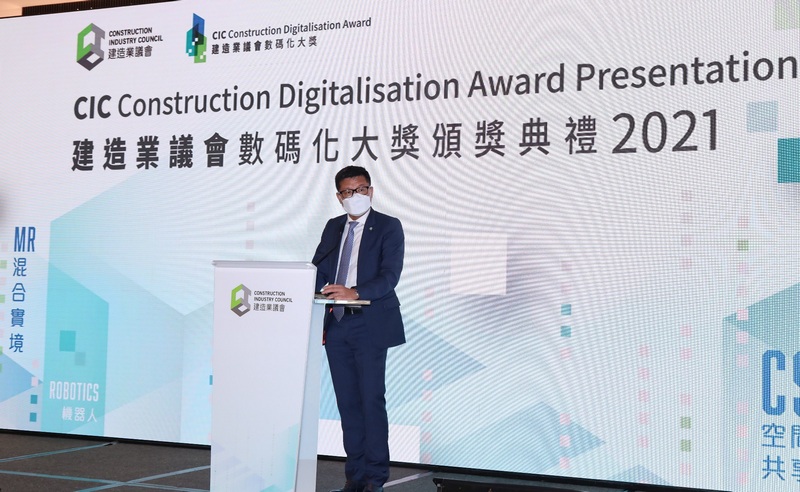 Digitalisation stories of winners of the Award and more information about the Award are available on cdaward.cic.hk.