Globally acclaimed Hong Kong architecture firm Leigh & Orange occupies a premier position across the profession, not only in relation to its own prestigious reputation dating back 140 years, but also directly pertaining to the history of Hong Kong itself and the tangible architectural legacy the firm has provided through the design and construction of a collection of notable buildings that grace this multi-cultural metropolis.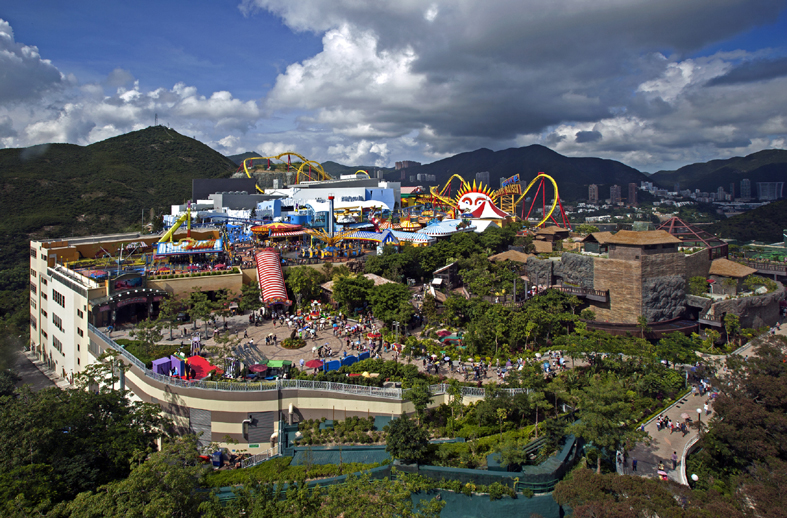 Founded in Hong Kong in 1874, Leigh & Orange continues to maintain its leading position as a significant force in the markets it serves through inspired architectural design. With unrivalled experience in myriad architectural styles, the firm prides itself on successfully balancing knowledge and innovation in line with client expectations.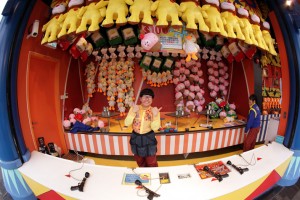 With offices in Asia and the Middle East, Leigh & Orange now employs over than 300 professionals. This international and multicultural talent base promotes the growth and development of the professional careers of each individual within a nurturing and challenging company context and results in leading projects across the built environment and designed by people for people, including such notable projects as Hong Kong Science Park Phase II, Beijing Villa by the Canal, Futian Footbridges, Xing Long International Plaza, Al Shaqab Equestrian Performance Arena and City University Run Run Shaw Creative Media Centre.
While fewer of Leigh & Orange designed structures remain today than is deserved, the contribution it has made to the evolution of the city almost defies comparison. And while humbly acknowledging its place in history and drawing on it for inspiration, the firm also continues to evolve, designing many of the truly inspired contemporary structures that comprise its distinguished body of work and incorporating elegant forms, logical master planning, environmental responsibility and the use of contextually sustainable materials.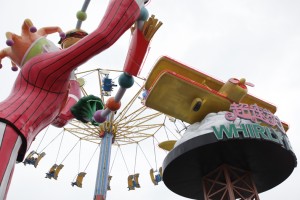 Since its establishment, Leigh & Orange has observed four guiding principles that have underscored its success and sustained its unique position as one of most widely respected and time honoured architectural practices in Asia – Integrity, Humanity, Creativity and Sustainability. And even as the manifestation of each of these principles has evolved over time, their fundamentals have remained a constant source of guidance and inspiration.
From Integrity and being true to themselves and their valued clients through a professional and collaborative attitude and consistently delivering beyond clients, to Humanity, whereby each of their projects, no matter the scale is designed by people for people.
From Creativity and the pursuit of solutions to simple or complex problems, to Sustainability and the responsibility to empower people, grow the company and help build a sustainable society, these key principles mandate the standards of excellence for which Leigh & Orange are renowned and are central to everything the firm does.
Ocean Park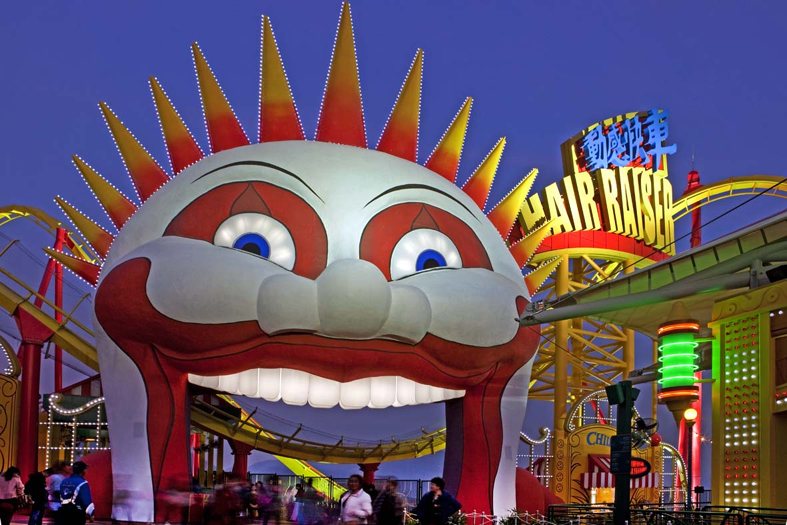 Leigh & Orange has been involved in the ongoing development, rejuvenation and expansion of theme park attractions in Hong Kong since the 1970s. Catering to continued expectation for an immersive and thrilling experience that is also educational, Ocean Park aims to provide each guest with entertainment and memorable experiences.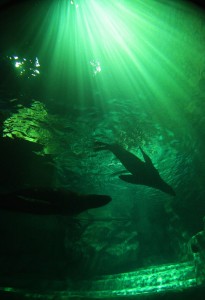 Opened in 1977 and situated on the southern side of Hong Kong Island, Ocean Park is Hong Kong's premier educational theme park. Covering 915,000 square metres of land, the Park maintains its premier position as a global leader in the provision of world-class marine attractions, thrill rides and shows divided between two areas: Waterfront and Summit. The Park has consistently reinvented itself and since opening more than 30 years ago has welcomed over 100 million guests.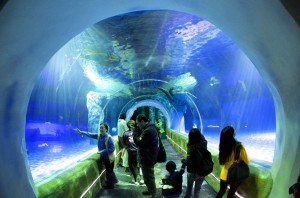 The recipient of the prestigious 2012 Applause Award, Ocean Park is acknowledged as the world's top theme park and has secured the most significant recognition within the global attraction industry. Ocean Park in 2012 also clinched another industry accolade as the recipient of three Brass Ring Awards at the IAAPA (International Association of Amusement Parks and Attractions) Expo in Orlando, Florida, USA.
Part of Ocean Park's $5.5 billion Master Redevelopment Plan completed in 2012, Summit is home to three major attraction areas– Rainforest, Thrill Mountain and Polar Adventure – for which Leigh & Orange was the lead consultant and architect. In 2012, the Leigh & Orange-designed Ocean Park Summit project was honoured at the prestigious MIPIM Asia Awards as the recipient of the Special Jury Award.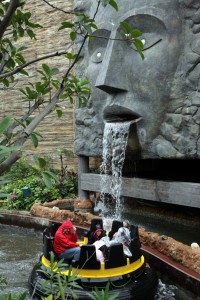 The Rainforest experience provides Ocean Park guests with a world-class, family theme-park destination where memorable adventures and active exploration are at the heart of the project design philosophy. Additionally, it also promotes a greater understanding of rainforest environments around the world. Guests play, explore and share many themed features, live animal exhibits and a thrilling jungle raft adventure.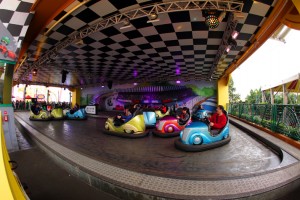 The total experience expresses the richness of the colours, textures, sounds and smells experienced in the real Amazon jungle. All manmade structures, plantings and interpretive materials also establish and maintain a vocabulary of authenticity to environments found in the Amazon, further providing guests with an improved understanding of the importance, diversity and complexity of rainforest ecosystems.
Polar Adventure is a world-class conservation and edutainment platform featuring penguins, walruses, spotted seals and more. The adventure consists of two walk-through attractions. The North Pole Encounter offers views of different species from above and under water, while at the South Pole Spectacular, guests enjoy up-close encounters with penguins in an open exhibit with viewing chambers, balconies and glass-panelled floors offering underwater views. Display and educational interpretive exhibits convey the plight of polar wildlife living under the threat of global climate change.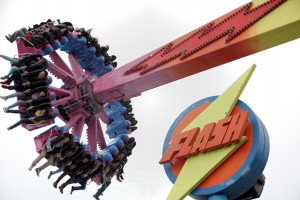 Thrill Mountain offers a dynamic, high-energy, adrenaline-loaded experience for guests seeking that extra element of surprise and wonderment and creates a space for guests to challenge each on interactive games, while working up the courage to experience the rush of the "front car" on the hyper-Coaster and share the spirit, exhilaration and energy summoned during this truly unique experience.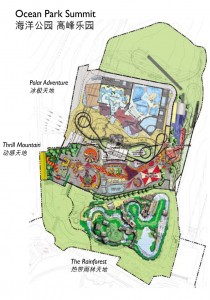 Designed as a contemporary boardwalk, inspiration was drawn from the eclectic mix of unique foods and the variety of ride experiences once found in nostalgic seaside resorts, this unique concept was updated and re-imagined for today's youth culture.
Leigh & Orange adopted a comprehensive green approach to the design of Polar Adventure, leveraging upon its close proximity to, and unique insights into, Hong Kong's climate and conditions, utilising inventive designs and green features to minimise the exhibits' electricity consumption, while maintaining an optimal living environment for the animals. With all the green features in place, electricity consumption in the new attractions was also successfully lowered by a substantial amount of 34%.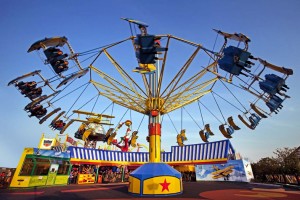 Another key eco-friendly innovation created for Polar Adventure was the diversion of residual cool air from guest areas to the Life Support System and plant room area to reduce the amount of energy needed to cool the machinery.
This was also the first such facility in the world to successfully implement this energy-conserving design. In addition, the eco-friendly water-cooled chiller system consumes 50% less electricity than traditional air-cooled chillers and the attraction also uses a thermal wheel that recycles residual cool air to pre-cool incoming fresh air, while carbon dioxide sensors control the fresh air flow rate to match the guest occupancy level in order to conserve energy.
Eye on the future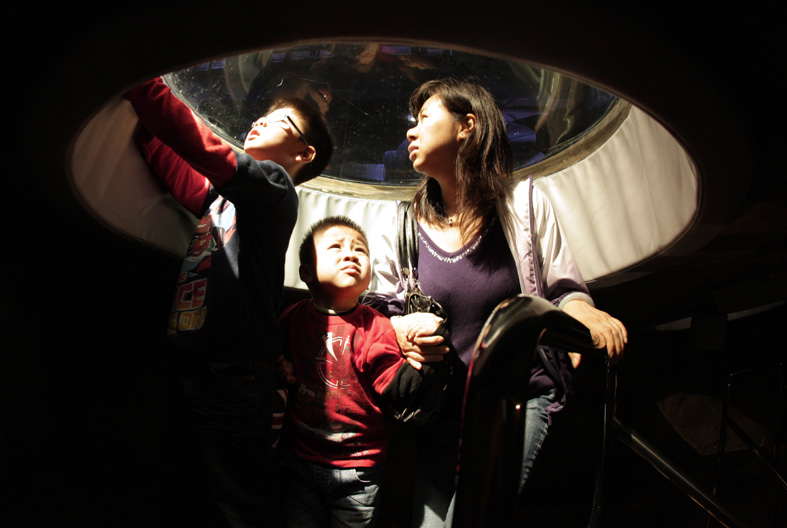 Under the direction of Leigh & Orange Principals and observance of the standards and guiding principles that have endured for 14 decades, the firm eagerly embraces predictions of a positive future through the continued provision of the highest professional standards and exceptional client services.
Leigh & Orange also acknowledges the many advantages and benefits derived from inheritance of the firm's own history and enthusiastically embraces tradition together with the precedents in culture and place that continue to inspire its architectural creations as the firm continues to evolve and grow through the application of formal methodologies that yield a consistently that yield a consistently noteworthy portfolio of prestigious projects.
As the future beckons and the firm's horizons continue to expand internationally, so do the opportunities to broaden the scale, type and complexity of projects. Adept in the management of complex projects and large international teams for technically demanding projects with tight project programmes, Leigh & Orange stands by its track record locally and internationally and welcomes the opportunity to take on bigger challenges in the coming next decades.