Visionnaire, world leaders in the luxury home furnishing business, who are proudly 100% Italian, recently opened their latest showroom in Shenzhen, China with a glittering event attended by celebrities and many of the city's business and social elite. Whilst at the launch PRC was honoured to meet with company co-founders, brother and sister team Leopold and Eleonore Cavalli. 
Located conveniently just across the Hong Kong – China border in Shenzhen's Futian District and in close proximity to the Ritz Carlton Hotel, Visionnaire's showroom is a vision of luxurious opulence featuring a collection of over 2,000 pieces offering clients a total home look for upscale housing projects designed for those who desire a fashionable, stylish lifestyle. 
The Visionnaire brand was born with the aim of offering its customers a new concept in furniture: luxury, fashionable and lifestyle oriented.
The Visionnaire collection includes furnishings for the living room, the bedroom, the wellness rooms (bathrooms), food rooms (kitchens), as well as for outdoor living. Now home owners and their interior designers can select statement pieces designed for Visionnaire by some of Italy and Europe's leading designers.
"Our collection contains more than 3000 products, it is a complete house interiors and exteriors collection and here in Shenzhen, it's the largest collection of our products in the world all under one roof," stated Visionnaire CEO Mr Leopold Cavalli.  "For the first time we have an outlet which is selling everything manufactured only by Visionnaire.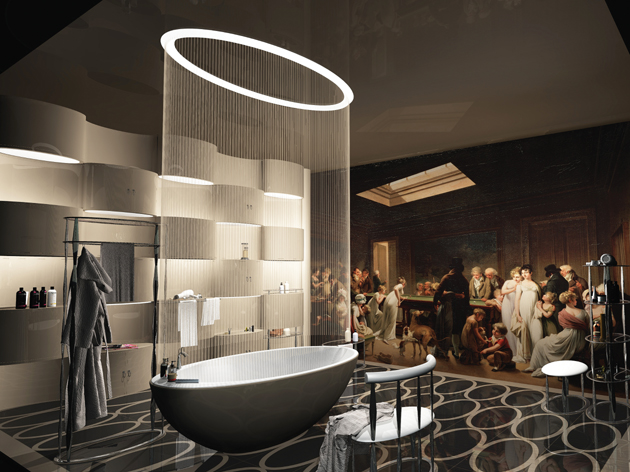 Plus everything can be customised, the possibilities that we give to customers to have a designed house, you know, from A to Z, from project to installation. With so many outstanding products in the catalogue, we also offer the possibility to custom-make special pieces for customers, in fact we are the only ones in the world who can do this. We are very quick and manufacture to the highest standards and no one other company can compete with us for high speed, quality production." 
"In China, up to this point, the emphasis with furniture has been on retail, whereby the customer comes into the showroom to select pieces for a project. But in Europe, the Middle East and in Russia it is much more normal for the client to have one designer responsible for the who project, which is why European designers offer the customised service to produce just the right pieces for a project and yet the whole collection remains the work of one designer or one design house. This is what Visionnaire is bringing to the Chinese market for the first time," states Cavalli.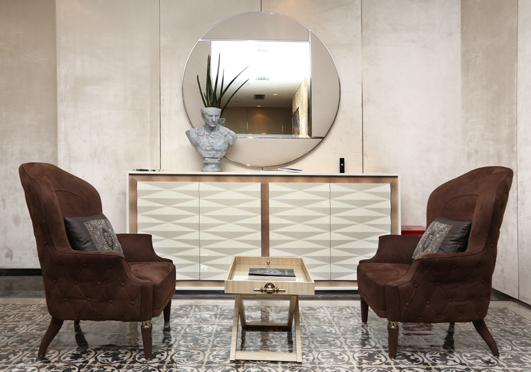 "It's a very exciting moment for the Chinese market. It's like when you open a book and every chapter is one part of the whole story, Visionnaire is the author. When you look at the lighting, or accessories or the outdoor wares or the carpets, these are all part of the story, we are not selling these as products but we are selling a story and that's how all these individual pieces fit it. A Visionnaire customer can buy the full package, for this we are the first in China." 
Unique Inspiration 
Inspiration for this collection comes from the European middle ages, the 14th and 15th centuries. In China when you think of Italy you think of Rome, Florence, Venice, Michelangelo, the Vatican; this period was really the most exciting period in the Italian history of design.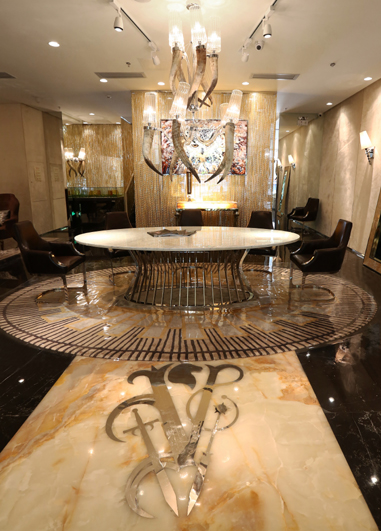 This is the period we are describing with this collection and we feel that if we dress this in a very fresh way, a collection with a fusion of styles, some are modern and very minimal and some are Baroque and let's say classic, but it is the mix of these different styles and elements, mixing different elements such as cold materials like stainless steel with warm materials such as wool or leather or velvet, mixed together, male and female, minimal and Baroque, you know, this is the Visionnaire story."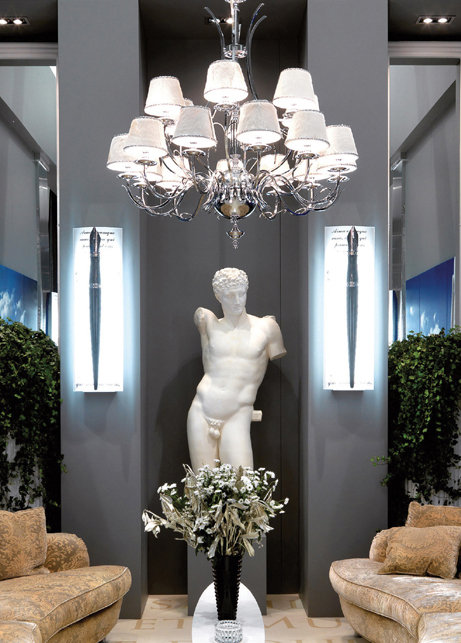 Cavalli continues, "We all know that labour is very cheap in China and that some of our products will be copied, but a few pieces might be copied but no-one can copy the whole story of Visionnaire because it's our own story.
That's why we always look for partners such as UNN Group in Shenzhen which comes from the world of real estate and projects and this is more important for us than the actual retailing concept because in retailing you spend a lot of time with customers and sell just a few pieces, but with projects if you can handle the project from A to Z and you can discuss architectural projects, then you can offer a full package, a  complete home collection." 
Cavalli's message to the Mainland market. 
"Well, this is a lovely showroom located by the Ritz-Carlton hotel. Materials we use are mainly European, mainly Italian and the components are almost exclusively Italian but there are a few decorations in this particular shop which originate in China, but not the actual collection which is certified 100% Italian.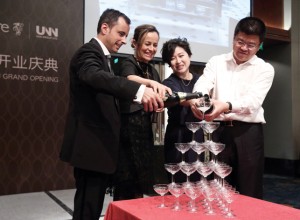 Come and touch and feel the difference from Italian quality to what else is around, feel the difference and also, even if the client's project is a smaller house, they still have the opportunity to have an Italian designer advising them on how to make the most of their house. This is great for all home owners." 
"We opened in Shenzhen because we found the right partner; this is a very delicate collection that not everyone can handle. A lot of research went into finding the perfect partner and we are completely satisfied with the UNN Group. Immediately after the Shenzhen launch we are opening a new flagship store in Shanghai and in next 3 to 5 years there will be many more stores opening in China, we are expanding very fast," concludes a very passionate and contented looking Cavalli. 
More information at www.unngroup.com.