The Jerde Partnership has a global reputation for creating mixed-use developments and shopping centres that extend the consumer experience far beyond four walls and well into the surrounding neighbourhood. The practice is noteworthy for pursuing truly sympathetic designs through a process known as Jerde PlaceMaking.
Design Director, David Rogers FAIA, a partner who has been with the firm since its inception, believes that the right approach to architecture and urban design should be a transformative interpretation of the local culture, and one that is organic as opposed to linear. "This approach is deeply rooted in our interest of the historic formulations of cities and the resulting social spaces and community development. It's one of the true universal factors that makes great cities great."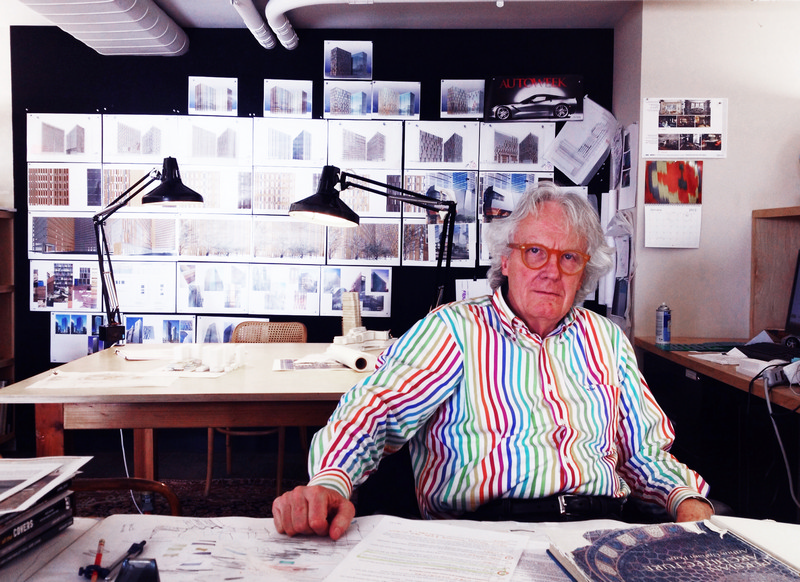 It is a current trend to refer to new developments as being 'sensitive' to their surroundings. And yet, the vast majority of new buildings seem to be repetitive to current construction methods utilising a concrete shell encased in glass curtain walls, with the only visible differentiation of these towers of glass and steel being the use of LED. It seems that responsiveness to the environment seldom extends beyond the mere superficial.
Phil Kim, one of The Jerde Partnership's Co-CEO's and managing director for Asia, is part of an international team that is committed to thinking outside the box and perpetually challenging existing norms. "How was public space created in the past?" he asks. "Through a very slow civic process, or through a very organic market process. Travelling around the world, many of the best public spaces are always the cheapest street markets in any city. In fact, that's what I usually ask of our developers when they say 'Hey, let's go to this fancy restaurant'. Having soup noodles at midnight in the steamiest parts of Southeast Asia, when the streets are teeming with life, engulfing you in the vibrancy and authenticity of the city, now that has to be the right way to design."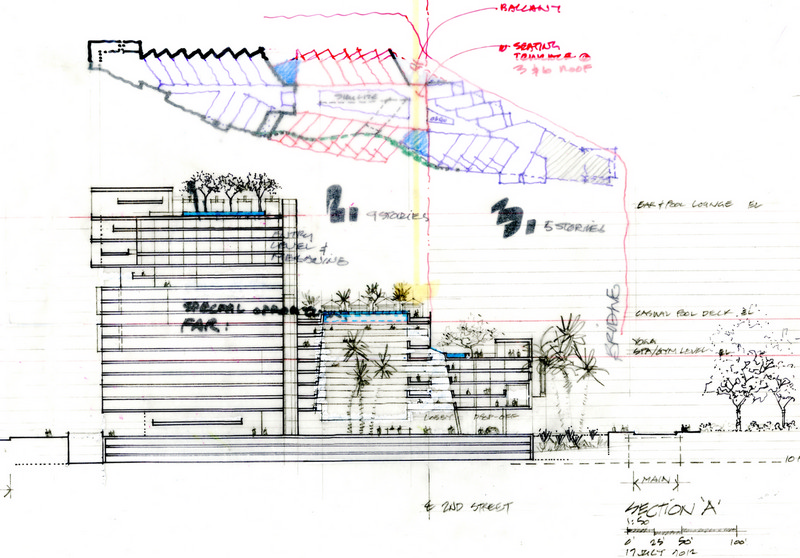 As an example, the success of Toyko's internationally renowned Roppongi Hills mixed-use development, for which Jerde was involved in the urban design and architecture of the main commercial spaces, lies in the street life brought to the prominent central city site. Flowing plazas and parks contribute to the experience enjoyed by the public, creating a destination that does not  replicate the streets around it, but extends from its culture.
Co-CEO and Design Director, John Simones, who joined Jerde during work on the 1984 Los Angeles Olympics is at the centre of the collective process, developing what the firm terms 'the big idea.' "For us, the beginning of a project, whether it is 30,000 hectares or 3,000 square metres, starts with an urban design framework. How people will move, interact, discover and flow in and out of the project, is the essence of creating place. Once that's set, we layer on the architecture, landscape and other special features that will enhance the experience."
How the firm ultimately gets to these unique solutions for each and every project is embedded in their collective culture. Jerde's five design partners are all located in the Los Angeles headquarters studio, each bringing their own perspective and expertise to projects with a singular objective of creating special places for people.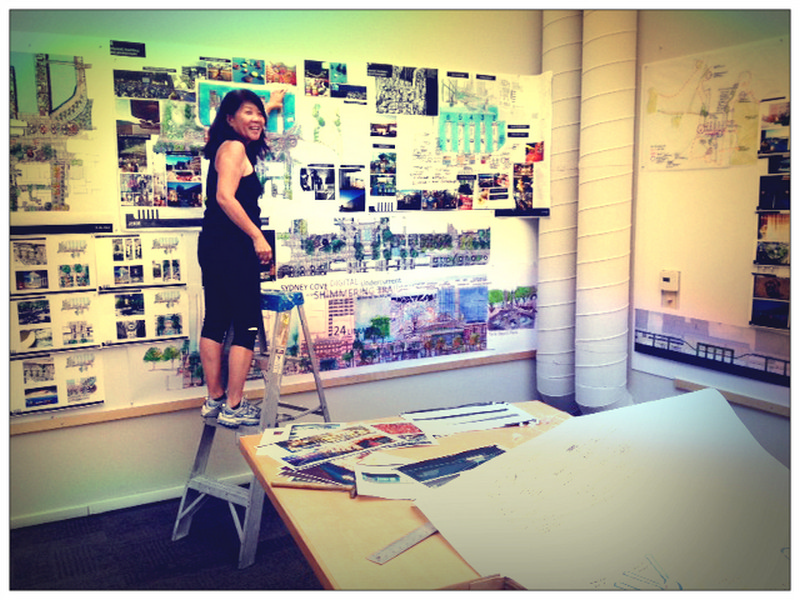 Design Principal of pre-development, Jeri Oka, states that the integration of varying viewpoints is what sets Jerde apart. "Clients often come to us with their most challenging problems. They know we're going to try to conceive every possible angle of their project, uncovering all ideas, no matter how far-fetched some ideas may seem initially. And while a solution is the end result, it's all about the process.
We build 'war rooms' and cover the walls with diagrams, sketches, and reference materials in a design charrette (intense period of design or planning activity). This interactive ideation continues with our clients, and through the entire design evolution."
Jerde places an enormous value on not only each other's opinions and feedback, but the goals, missions, and objectives of their clients. They say that creating enriched designs starts with listening. The team aims to soak up as much information as possible, no matter how large all small the detail, so they can figure out ways to translate it into a dynamic design vision.
Three hours south of Roppongi Hills, at another multi-award winning mixed-use development, Namba Parks, Jerde created a lushly shaded green space for Osaka, a densely populated city sorely lacking in natural amenities. The clusters of trees, flowing water, grassy recreation areas and quiet spaces cleverly camouflage the 300,000 square metres of building that includes nearly 200 tenants in a shopping mall, complemented by a 30-storey office tower and a 46-storey residential tower.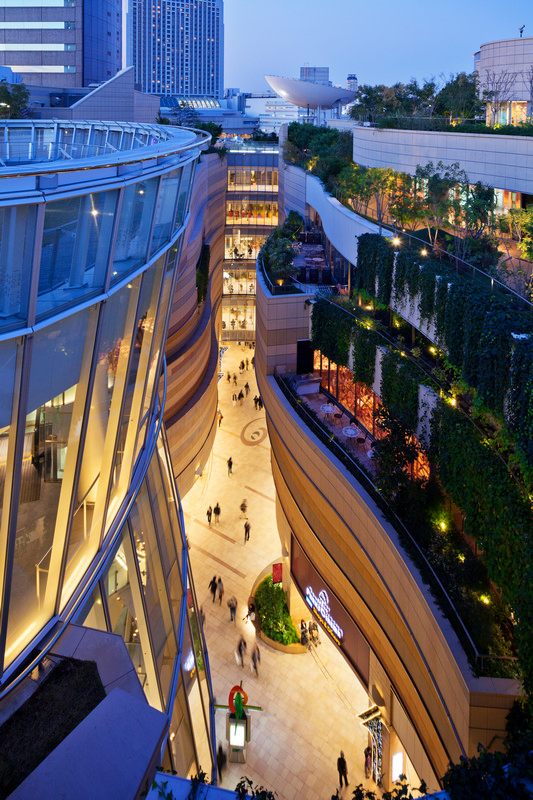 None of the creativity and financial nous on display here is accidental. Jerde PlaceMaking, emphasizes the adage of function over form – the importance of human software before the built environment or hardware. While these types of messaging philosophies are often written off as empty marketing, in Jerde's brand of architecture, it captures the practice's real substance and its raison d'être.
The tool at the heart of creating some of the world's best mixed-use spaces is an instinctive questioning, collaborative process. Phil Kim states that very few times do developers ask why a project is successful or what makes it successful.
"People tend to want to replicate the same successful designs because the questions asked tend to be relatively shallow, or certainly not of a fundamental nature. What should be asked is what do people need not only to survive, but to thrive? Why is a shopping centre here, versus a park, or any number of other options? I guess where we sometimes feel both frustration and opportunity is when a city or developer says 'Oh, you guys did that project, so let's replicate it and drop it in here. It will be perfectly successful.' We have no desire to replicate a project that we have done previously. Those projects were designed with a specific set of issues to be considered, coupled with factors and information, all synthesised to create a custom solution."
Jerde's collaborative partnership can sometimes bring a contradictory view to a project, but this is the firm's creative value that enhances the end result. According to Kim the sum of all ideas and experiences is what the design team is really concentrating on. After all, visioning the soft concepts needs to be synthesised in a way so that the team can have a structured discussion about it with anyone. "We're sort of a 'feel' organisation in that kind of way," he says.
This is an elusive process for most architects, but the nine partners at Jerde are working to bring structure and the next innovation to Jerde PlaceMaking. It is a process that is necessarily labour intensive and intimate, involving a far deeper analysis of the site and its surroundings, as well as introspection by developers.
At Jerde Partnership It all comes down to the profound respect that the designers and their teammates have for one another, for the practice's clients and the cities in which they work. In particular, they have invested a lot of resources into working in Asia, which continues to provide opportunity for Jerde's brand of design. The diversity of cultures in the region and the propensity for urbanisation and building places that have it all, are the ideal ingredients for their work.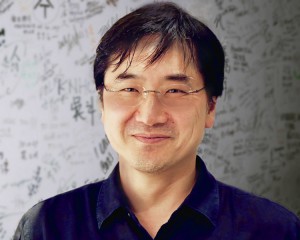 The practice's continual mission to rejuvenate the unwanted and bring life to the abandoned is underway in Australia, at Sydney's Circular Quay. The Quay Quarter development promises to inject life back into a shabby transit zone on the water's edge in one of the world's most iconic cities. The concepts bring all of The Jerde Partnership's talent for making cities work the way they should. The proposal promises to attract new businesses, and incorporate the energy of nearby nightlife into a refreshed gateway to the city.
Capturing the essence of a Jerde Place's success can be difficult due to the unique character of each. But it starts with realizing the contribution to the meaty work of meaningful, design-driven urban renewal.
"My favourite part of the process is always when the owner gets so excited, and gets it mentally, so that they pick up the pen," states Kim. "Not everyone reacts like that. But I love it. They become so vested in the discussion and the debate that they pour their hearts out. At that stage, I know we're going to change something."