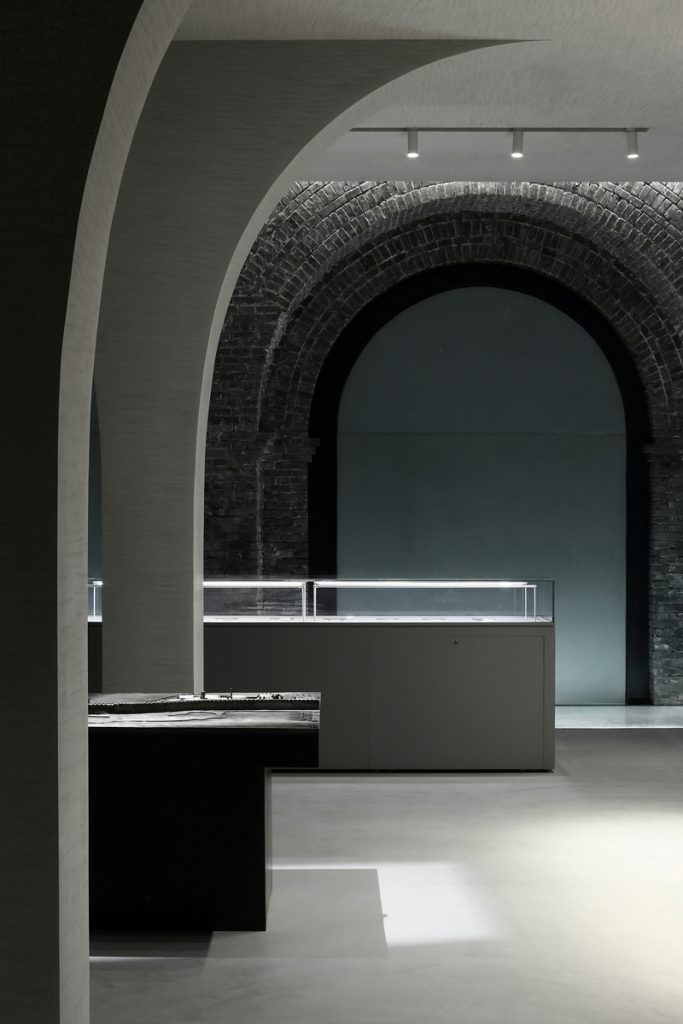 Designed by: Fan Architectural Firm
This renovation project preserves the historic integrity of the original structure: the Jiangnan Central Bureau of Silver & Copper. Reworking of the building's workshop included the introduction of concrete and steel frame structures. These have transformed the open, singular space into dividable spaces suitable for an office. Furthermore, the recurrent use of arches throughout the development unify the old and new, as contrasting materials from various eras are integrated without a sense of mismatch. A pair of arches cut through each of the northern and southern walls, to which two sets of new arches have been implanted to divide the layout into three functional spaces, namely the reception, exhibition and open tea area.
The new arches form a meaningful contrast with the existing deep, rough grey bricks. By creating a 'small box' within, the large space is divided into two: one as an open office and the other for senior managers. A light color scheme, accent lighting and soft decoration fill the whole space, fostering an open, harmonious and creative atmosphere for work. Visitors to the redeveloped Jiangnan Mintage Museum are encouraged to feel closely connected to a bygone era whilst appreciating more modern design elements.