Real estate services firm JLL has brought its vision for the Future of Work to its new corporate offices at One Taikoo Place in Quarry Bay.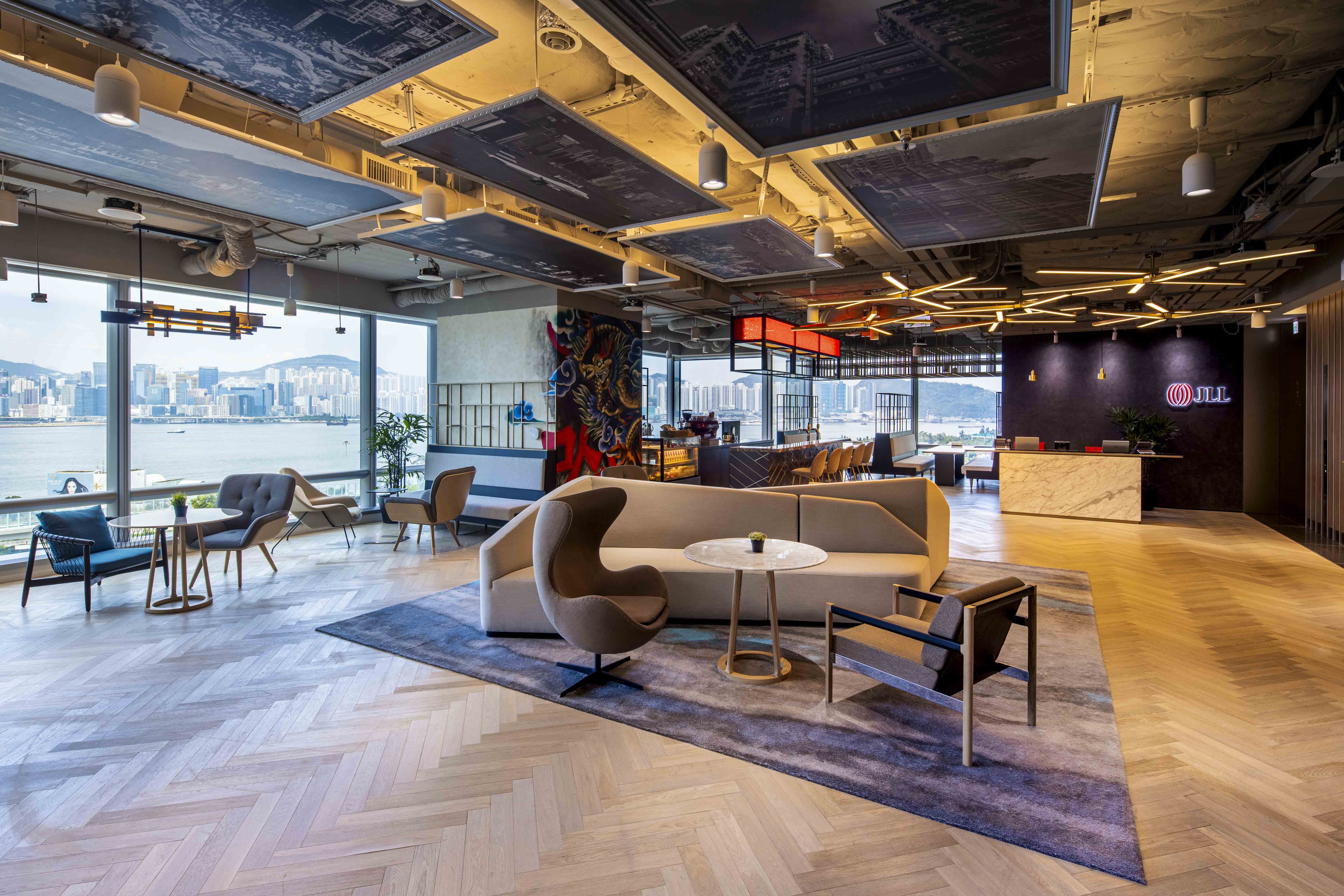 The 3,250-m2 office has been designed with wellness and sustainability at its heart. The space includes two green walls, plants throughout the office, low-emission furniture, and an air purification system with real-time air quality monitoring.
"We have introduced the concept of change management in the office design as staff engagement is something we encourage and value. It is important to us that our employees are working in an environment they truly enjoy and feel inspired," says Gavin Morgan, JLL Hong Kong managing director.
"It is our priority to put wellness at the heart of our office design and utilising new tech in order to optimise all aspects of how people work and collaborate. By centring the office design on wellness, we hope that employees will feel both healthier and happier at work. Their increased satisfaction will translate into better productivity and real pride for their workplace."
The space includes a full gym with 24-hour access, yoga instruction, touch-screen work areas and height-adjustable desks.