(6 April 2023, Singapore) JLL (NYSE: JLL) today announced the appointment of Sandeep Sethi as Division President for its Work Dynamics business unit in Asia Pacific.
JLL's Work Dynamics business unit provides a suite of services addressing the full real estate life cycle for corporate occupiers, including integrated facilities management, construction management services, sustainability and workplace consulting, workplace experience, and lease transaction management.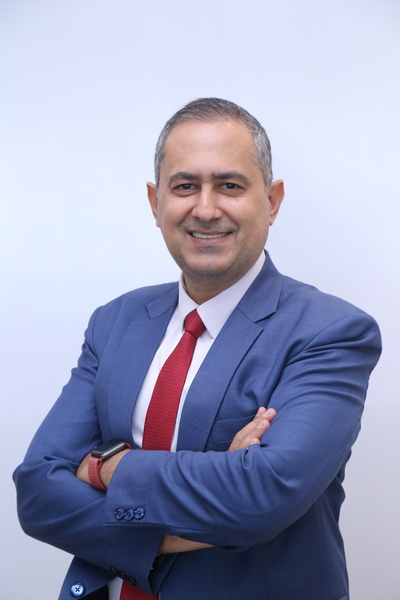 With over 27 years of diverse experience in the corporate sector, 10 of which have been at JLL, Sandeep has been instrumental in forging deep client relationships and growing the business to become the largest occupier business in West Asia managing over 160 million square feet of office space across 1,500 client sites in India, Sri Lanka, Mauritius and Bangladesh.
In his new role, Sandeep will be responsible for North and West Asia, reporting to Susheel Koul, CEO, Work Dynamics, Asia Pacific. Based in Gurgaon, Sandeep will have managerial oversight for delivering services and solutions to clients including relationship development, expansion and retention. In addition, he will be accountable for growing JLL's North Asia market share in mainland China and Hong Kong, while continuing his current role as Managing Director & Head, West Asia, Work Dynamics.
Susheel Koul, CEO, Work Dynamics, Asia Pacific said, "Our clients are increasingly demanding sophisticated solutions to meet changing business demands and the brightest and most innovative ideas to enhance real estate performance. Sandeep is an established leader and a respected client advisor with an astute understanding of the dynamic nature of commercial real estate. His appointment reinforces JLL's commitment to developing and elevating our people to serve our rapidly diversifying client base across Asia Pacific."
Sandeep Sethi, Division President, Work Dynamics, Asia Pacific, JLL, said, "I am excited to take on this new role and I look forward to continuing to help our clients navigate the changing world of work. As conversations around workplace and workforce continue to evolve, we have an incredible opportunity to partner with our clients. With our robust technology-led solutions and sustainability-driven strategy, we are equipped to help our clients optimise investments, achieve sustainability goals, improve workplace service delivery, and enhance end-user experience."
In addition to his current responsibilities as Managing Director & Head, Work Dynamics, West Asia, Sandeep also leads India's Sustainability Council and is part of the India Leadership Council, India CSR committee and the Diversity, Equity and Inclusion Council.
Outside of JLL, Sandeep is a member of the governing body of National Skill Development Corporation's – Tourism and Hospitality Sector Skills Council and chairs the subcommittee for industry engagement and placements. He is also the Chairperson of 'Build Ahead' by Xynteo, an industry-first coalition consisting of forward-leaning businesses committed to scale decarbonization efforts across the Indian construction value chain. Sandeep has held a diverse set of positions ranging from general management to strategic leadership working in India, China, Singapore, the US and Africa. He holds Bachelor's and Master's degrees in Mechanical Engineering and an MBA from the University of Dallas.