Mainland architecture firms are changing fast and are adopting a more nuanced approach to the development environment. KSR International (UK) Design Consultants (KSR) is one of the firms leading this change, driven by an approach that strikes a harmonious balance between innovation, modern techniques and sensitivity to Chinese culture and history.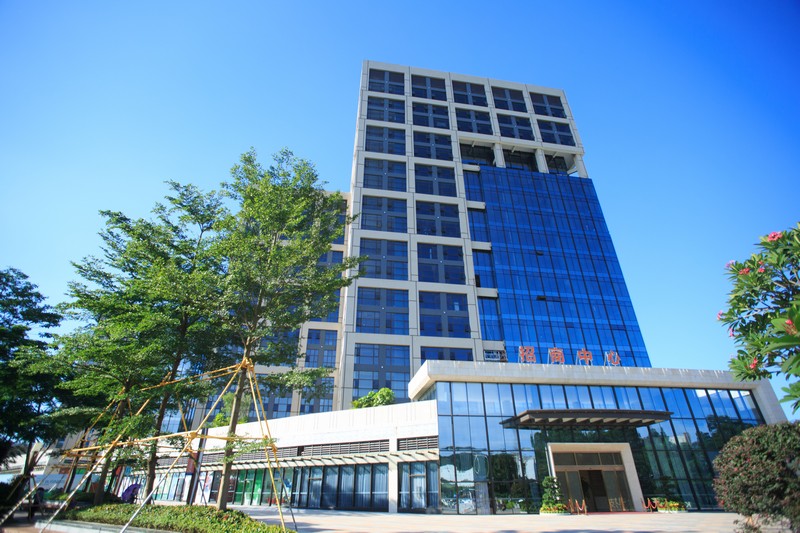 KSR is among the leading practices at the forefront of an architectural approach that is more sympathetic to the local environment, whilst also incorporating a modern international approach, a synthesis the firm characterises as "high-end architecture with Chinese characteristics".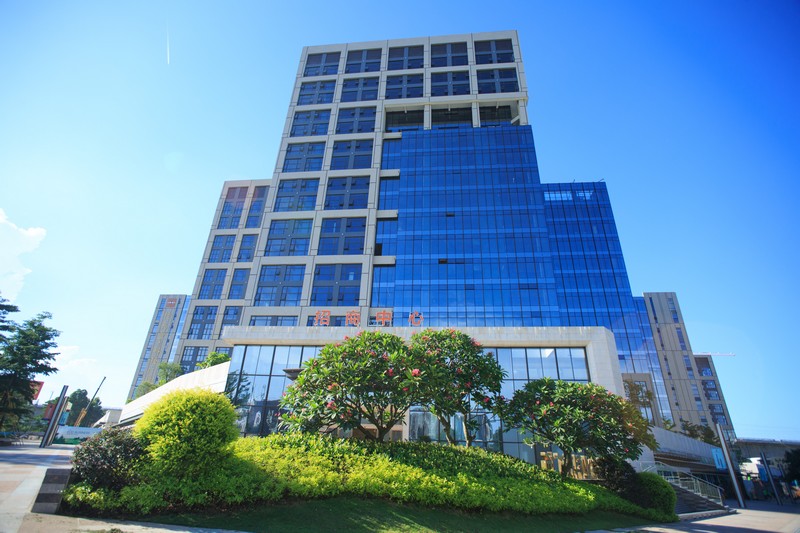 Managing Director, Sonny Chen Hone-Long, born in Taiwan and trained in United Kingdom (he is Royal Institute of British Architects (RIBA) qualified), has been a mainland resident based in Shenzhen for more than a decade. Chen brings distinctly Western techniques and aesthetic to the creative process, balanced with a solid appreciation of the Chinese approach to master planning, mixed-use developments, interiors and landscape design.
"Our mainland clients are looking for high end design, in particular something creative and cutting edge," states Chen. "And it is in this exclusive end of the market that KSR has made its name."
Chen established KSR International in 2003 after two decades spent studying and working at the KSR Architecture head office located in north London. In search of new business opportunities, he travelled through the mainland looking for an ideal base, eventually deciding Shenzhen offered the best access to fast-developing markets in southern and western China.
The practice has developed an excellent reputation by creating striking commercial and public space projects, stylish residential complexes, interiors for commercial, office and residential developments, and undertaking master planning of the highest order.
In China, KSR applies the full gamut of the global experience of its London base. Its client list includes AXA Sun Life-Baltic Finance Ltd., Berkeley Group Plc, London Transport Property, and the Notting Hill Housing Association. The team of 20 experienced architects located in Shenzhen works collaboratively with the London office. [Include Barbados and Russia?]
At the heart of KSR's mainland operation is a talented, adaptable team of internationally sourced architects who are empowered to make individual choices and create unique designs. Mr Chen says that gives KSR International a creative edge that few mainland-based practices currently have.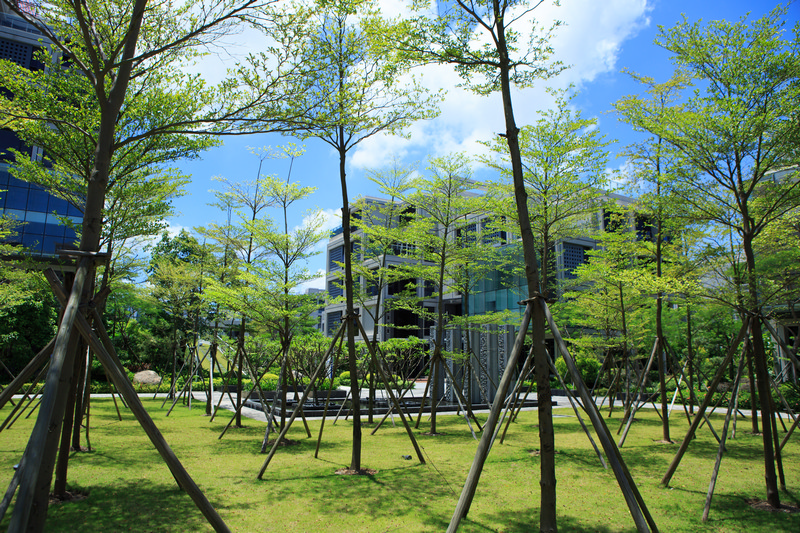 "We're different," states Chen proudly. "We know that because we hear it in feedback from our clients. The creative process at KSR International sets us apart. The approach starts with the concept, rather than the answer. Work starts with the broadest possible brush strokes and works towards a cohesive concept that holds the development together. It's a creative process that takes time, but the payoff comes when the project is revised or runs into unforeseen roadblocks. Sometimes when progress stalls, I say to our architects: 'Go back to the concept. The answer is there."
One of the biggest projects currently on KSR's books is the Cross Gate Central Business District, a high-tech, commercial campus spanning about 77 million square metres on Zhuhai's southern tip. The site is strategically located immediately to the west of Macau and just north of Hengqin Island, the site of a substantial development by Zhuhai and Macau authorities that will create one of the mainland's growing number of special trade zones.
KSR composed an intriguing master plan for the first phase that mixed low-density offices designed to accommodate the headquarters of cultural and creative businesses with a mid-sized high-rise, designed to house the headquarters of smaller companies.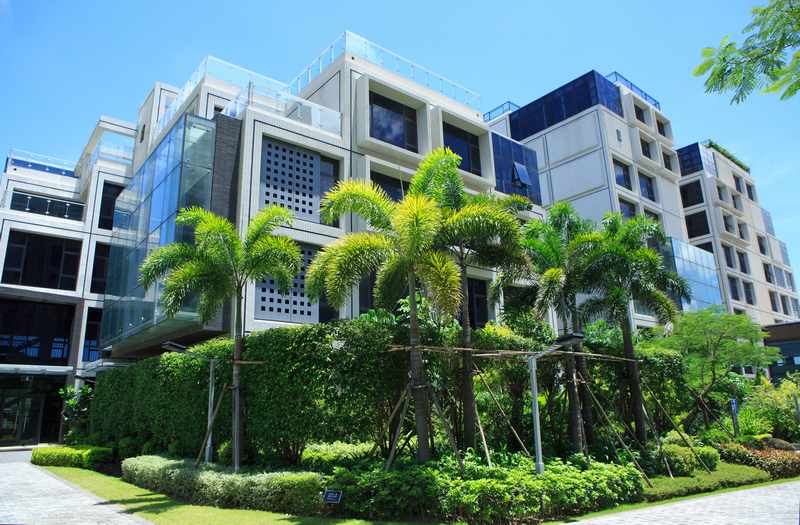 The development is extensively landscaped, employs low environmental impact building techniques and an energy-efficient design which has won the prestigious China Resource-Saving Low-carbon Community Paradigm Building Award, a major accolade in China.
Chen says the campus is designed to encourage a community atmosphere and to be responsive to the value-added, professional businesses that mainland officials are attempting to foster. With its pedestrian-friendly, human-scale working environment and calming garden views, the high-end development would not be out of place in Europe or North America.
"When we sat down to do the master plan, the client offered us a brief to design around courtyards," continues Chen. "So we used the idea of a traditional Chinese housing arrangement, the hutong. There are smaller gardens, bigger gardens and hidden gardens. It worked particularly well and every building has access to a garden.
"With this development we are planting the seed of inspired architectural design. The client has another four or five phases planned on the site and as a result of this thoughtfully designed master plan now being in place, we can easily spread the same systematic design across phases two, three and so on."
The campus also promises to become something of a destination for international businesses. The development will take advantage of Macau's booming wealth and the rapid development of Hengqin, which includes the recently opened University of Macau campus. When the Hong Kong-Zhuhai-Macau Bridge opens sometime in 2016, the park will really come into its own. The freeway network will connect the campus to the rest of Guangdong and Hong Kong. Connections to the existing Guangzhou–Zhuhai Intercity Railway will add another transport corridor.
Another example of the practice's empathetic approach to culture and the environment is the master planning and design of an as yet to be completed temple in Tibet. The design incorporates some of the traditional symbols of Buddhism and temple design, including the use of natural building products, but also makes use of modern ideas. There are echoes of the infinity symbol in the gracefully curved walls, and a liberal use of glass and a roof that allows ample natural light are additional innovative touches. The building includes a rainwater collection system and recycled material, among other green technologies.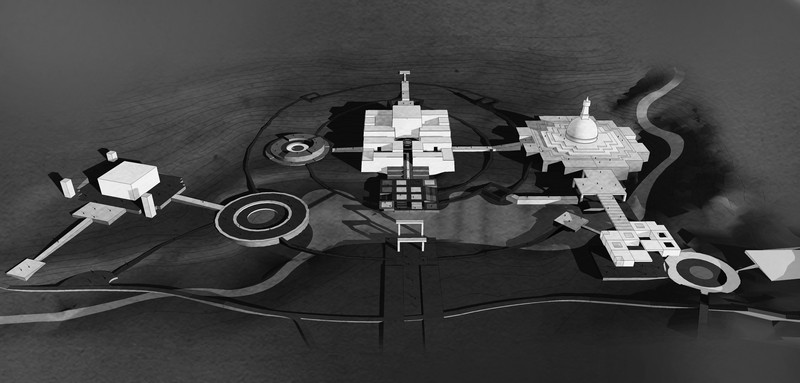 With KSR's unique approach has come industry-wide recognition. The Excellence Century Centre showroom, the marketing headquarters for a real estate development, won several key design awards, including in 2009 the Gold Ring Award from the International Council of Interior Architects and Designers in the Real Estate Sales Office category, seeing off competition from around the world. The concept for the 655-square metre showroom in Shenzhen was based on the idea of time travel. The futuristic construction saw custom rings pieced together to form a 250-metre  tunnel, illuminated by lights concealed beneath an artificial outer skin.
The work was based upon what has traditionally been a key strength for KSR International – interiors. The firm's work on residential developments and commercial interiors began as a business development technique to spread the word in the earliest days of the practice. They brought their trademark Western-style approach to mainland developers, helping them create a sense of space and sensitivity to the environment that was uncommon just a few years ago.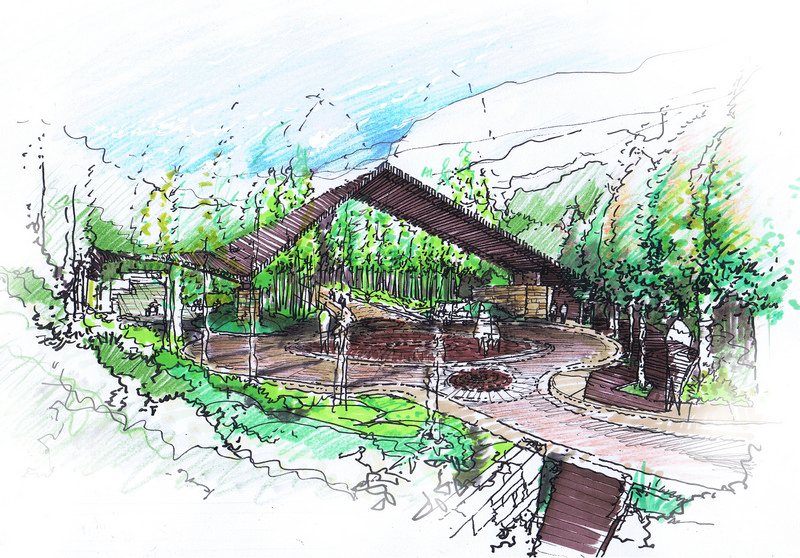 That sympathetic approach is also clearly evident in the Lujing development in the heart of Shenzhen that comprises a mix of three first-class residential buildings, a 5-star hotel and three storeys of retail space at the lower levels.
A private courtyard garden also provides welcome open space within this high-density design. KSR's increasing array of work for the Excellence Group delivers mature and elegant designs that are helping reinforce the image of the real estate company as a leading brand and a force in Shenzhen.
Other exemplar and diverse designs completed by KSR can be found at Wisdom Plaza in Shenzhen; a complex of housing and offices within a landscaped garden with commercial areas located on the lower ground level. KSR have successfully completed a high-end exhibition space, luxury villas, showroom, offices, a coffee bar, extensive landscaping and a private parking area at the site. The range of projects delivered at Wisdom Plaza has allowed KSR to demonstrate the healthy creative diversity at work within the practice.
KSR reputation for interiors and residential design speak volumes about their unique approach to all architectural disciplines. The company's creative approach and the absolute precision displayed in some of its most innovative projects in China make KSR a practice to watch into the future.