After a decade and a half of success in southern China, M Co Design (M CO) are currently expanding from their Hong Kong headquarters further into mainland China, through Asia and as far away as Turkey, led from the front by design director, Scott Myklebust.
On a typically sweltering August morning, Scott Myklebust nonetheless looks every bit the artist: cool, unflappable, polished — but not overly so. MCO's founding principal and design director is applying the finishing touches to a new office in the SOHO end of Sheung Wan, which represents the next logical step in the studio's growth. Something of a boutique firm in a sea of brand name architectural practices, M CO will be swimming against the tide, but if architecture and construction are heading the way of hotels and integrated resorts — towards the artisanal, local and independent — then M CO is in a prime position, even in brand-mad Asia.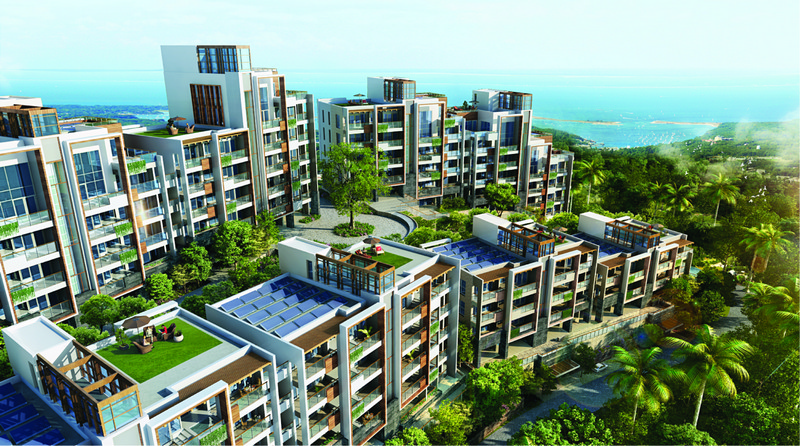 Until now specialising in architecture, master planning and large scale mixed-use projects, M CO has amassed a considerable portfolio during the company's time operating in China and largely in Hainan but also as far north as Beijing. M CO's projects in Sanya include resort properties Aloha and Lihe International Center, Mountain Creek residences, Haibin Theatre Tower and the Aegean Resort, and the Meiling Hot Spring Golf Club in Qionghai.
"In light of the Mainland's burgeoning tourism industry, both international arrivals and the China-for-China market, it's no surprise that the last several years has included a lot of hospitality projects. But these include retail, hotels, housing from single detached villas to towers … and hotels that range from 100 rooms up to 700," notes Myklebust.
International origins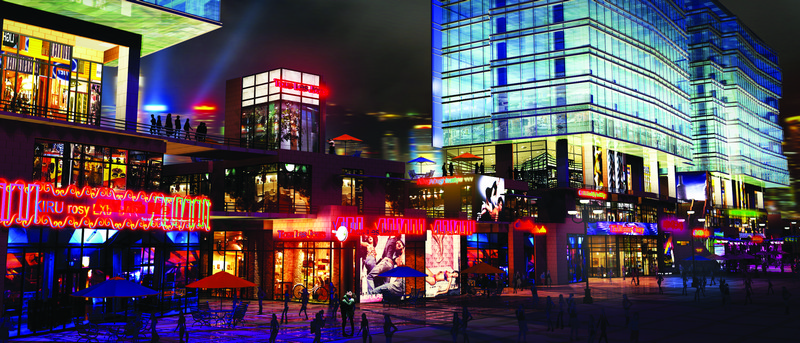 Myklebust was educated at the University of Minnesota and upon graduation loaded up a U-Haul and headed to California and a position with Jerde Partnership in the early 1990s, a job that would ultimately forge the foundation and direction of M CO.
"Back then Jerde was one of the first firms to really commit to working in China, so from there I started working a lot in Asia — Japan, Korea, Taiwan and China." After Jerde, Myklebust and two former ex-Jerde colleagues co-founded a practice in Los Angeles whose work included several large and notable US projects such as a renovation of Hollywood & Highland, home of the Academy Awards Theatre, Dallas Victory Plaza and The Fashion Show in Las Vegas. This company also provided work for a Beijing-based developer on a project that took around eight years to complete, now home to China's first Hooters. "That's its claim to fame," Myklebust notes drily. That project, however, introduced him to a joint venture partner of Nan Fung Group who would lead him to Hainan and the majority of his 16 plus years working in the region followed.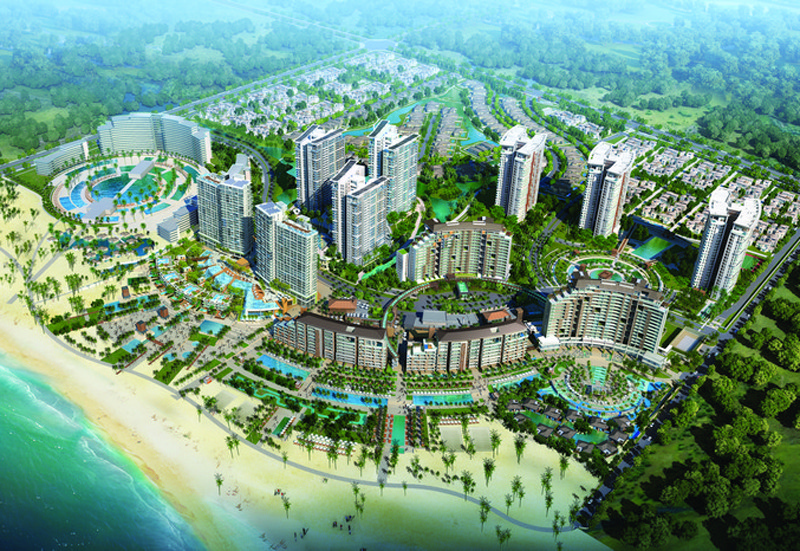 Asked to define M CO's design philosophy and stylistic personality Myklebust hesitates and ponders for a moment. M CO's style isn't so much in what its structures look like (anyone seeking distinctive shapes calls Frank Gehry) as it is in the process.
"When you hire Gehry or Norman Foster it's like buying a Prada bag. You're buying that designer's statement. For the vast majority of other architects, we have to be more about understanding what the client is looking for. To me it's more about trying to find the opportunities within a project that may be invisible on the surface and it is process driven. I don't work in any particular style. It's about understanding a specific project's demands, what the client is looking for and finding the best way possible to weave those demands together for a good project."
Sure enough M CO's work jumps from ultra-modern to tropical and Mediterranean resort and all points in between. A defining element for M CO is a fundamental respect for architecture and its relationship to larger spaces. A common architectural tenet revolves around the idea that a building is wedged into a space or the space around it bends to its will. But to Myklebust's eye it's a more symbiotic relationship; the buildings make the space between them.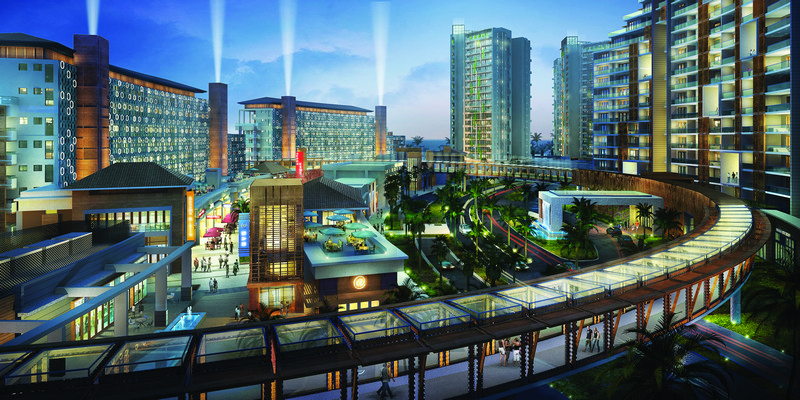 "When I worked at Jerde, founder Jon Jerde preferred to put his energy into the space made between buildings and not on buildings as objects. He tried to make his practice about the space between buildings, how you position the objects and create the negative space. How people inhabit that space was more important than the buildings themselves. So when I left I wanted to take his idea of negative space but also focus on the object of architecture – the buildings. It's like, 'I'm in this plaza but I have to look at something.' Why not make it beautiful? My motivation is trying to find a balance between those two ideas."
For a designer looking to expand into Hong Kong that thinking may seem at odds with the realities of the city; Hong Kong is painfully short of space anywhere, much less between buildings. Myklebust admits that applying his philosophy to Hong Kong could be a challenge. Most developments here get a postage stamp chunk of sidewalk space in front of a tower and Myklebust has generated a portfolio of work that generally involved huge landscape components.
"But I've spent quite a few years here already and I actually live here," he states. "I think maybe I can find a way to challenge the typical model but stay within the lines and create a project that's more relevant to people here." Then again, there is a degree of healthy, professional selfishness involved. "The quality of the projects that can be done here will be higher from a construction standpoint," Myklebust says, adding, "And maybe it's just a prestige thing."
Across time zones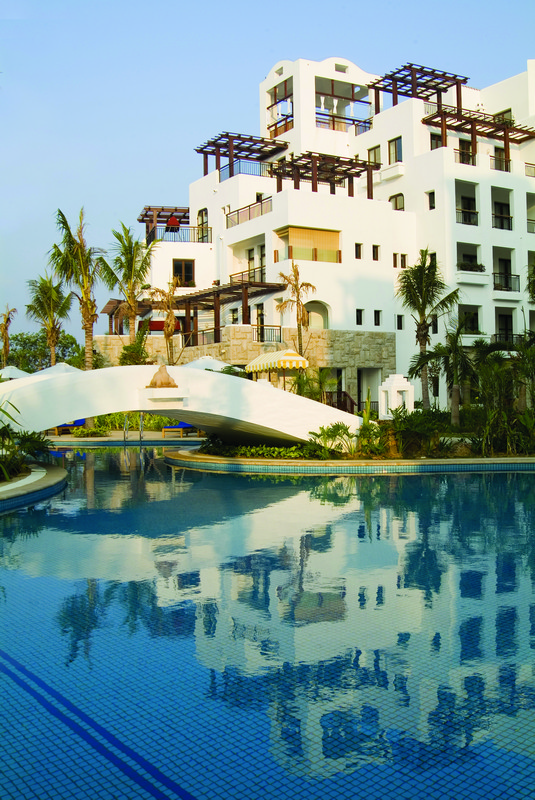 M Co currently employs about 20 staff which includes a team in Los Angeles, one member in Austin, Texas, a project manager that Myklebust considers the beating heart of M CO's new expansion in Istanbul. Can one have two beating hearts? "Actually yes! Our other beating heart is in Chengdu, China. From here we run all of M CO's China contracts, translations and client relationship building initiatives."
M CO is currently recruiting locally as it seeks to grow its Hong Kong team to meet growing demand for the company's projects. All this makes the firm a 24-hour operation that increases flexibility and project delivery.
Referring to phase two of a residential project by Nan Fung Group in China, the first phase having taken eighteen month from master planning through to detailed documents, the complex project involved tight deadlines amongst a cocktail of other complications commonplace in our industry, yet M CO was able to deliver a brand new and comprehensive master plan and detailed building design in only six months. "Even that wasn't ideal, but it's the kind of flexibility M CO and its tight-knit global crew can provide clients."
Does Myklebust think that a high-speed reputation will be a plus in round-the-clock Hong Kong? "I think so," he begins, cautioning, "We could sell ourselves as fast but I don't always want the process to be like that. It's an aspect of the way the practice is set up that we can do it. Even in a normal process it's advantageous. A client can call me at 5pm wanting to look at something and by 8am the next morning we can have something to show them."
A major advantage M CO offers is intimacy. "This is actually one of our main selling points. I've worked for large firms and I know the design principal flown out to meet the client, isn't necessarily the person that's going to be responsible for the project. This ensures clients don't always enjoy the control they have over their projects that they clients should expect. When you're working for a small practice, every project is prioritised. No project is too small that it might fall through the cracks as inevitably happens in larger practices where intimate attention to detail is harder to maintain."
With Asian developers becoming increasingly international in their choices, M CO is the kind of continent-straddling firm that can embrace all issues with local sensitivity whilst embracing global market realities, which often demand around-the-clock solutions.
So, does this make Myklebust an Asian or an American designer? "I'd say neither. I'm a bit of both."