(12 June 2018, Hong Kong) Lead 8, the Hong-Kong based firm of Architects, Masterplanners, Interior and Graphic Designers, has been designated the Lead Design Architect for the SkyCity Airport RDE complex by New World Development Company Limited. The selection of Lead 8 was based on its recent history designing outstanding projects that integrate transportation, retail, and dining for landmark developments.
The SkyCity Airport RDE complex, located directly adjacent to Hong Kong International Airport, is set to be a super-regional connector accessible by air, sea, and land via trains, cars and buses. Connected by a series of sky bridges, the project is centrally connected to the Airport, Airport Express, Asia World Expo, Future Regal Hotel, and the surrounding Northern Lantau NCD sites. Integrating a transportation terminal to accommodate the influx of visitors from the newly constructed Hong Kong-Zhuhai-Macau Mega Bridge and the Tuen Mun-Chek Lap Kok Link, SkyCity is positioned to play a key role in driving the future growth of the Greater Bay Area and the Belt and Road initiatives.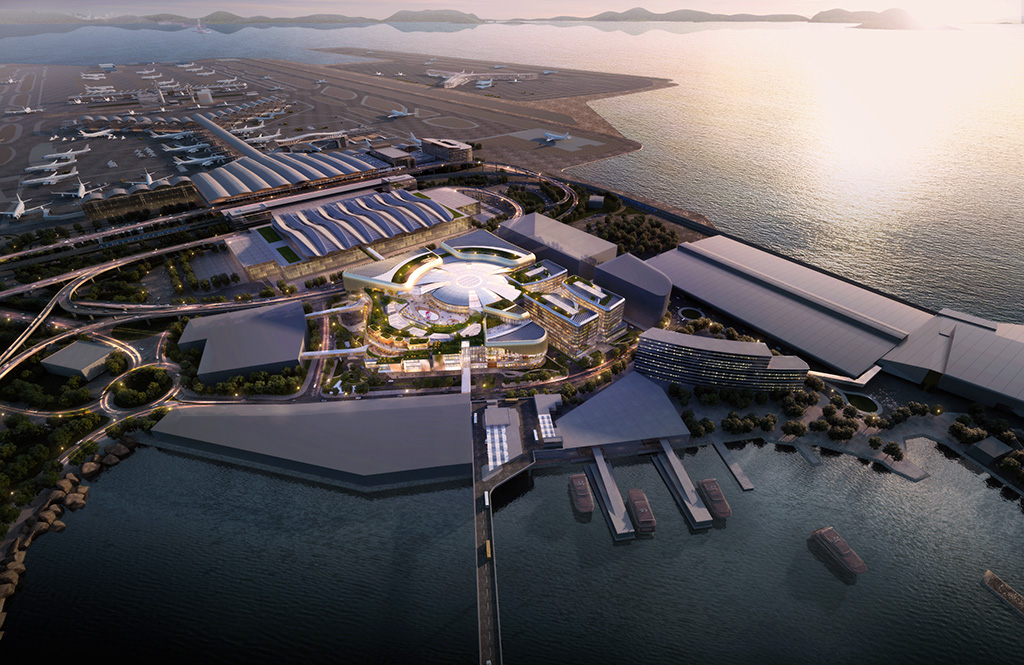 The site has an area of 25 hectares, and will provide a maximum gross floor area of 350,000 square meters. It is scheduled to be completed in phases from 2023 to 2027, with retail, dining and state-of-the-art entertainment facilities tailor-made for visitors and local residents of all ages.
"Our design uses architectural forms and languages that is easily distinguishable from airport architecture, should it be seen from the air or ground level. While it is also our intention to craft the retail space to be unlike a shopping mall. This will be an innovation-driven design, incorporating sustainable features through key design drivers to achieve, and indeed, exceed building certification standards," said Claude Touikan, Lead 8 Co Founder & Executive Director.
The SkyCity Airport RDE complex adds to Lead 8's aviation portfolio across the Asia Pacific. The firm currently has a number of ongoing projects underway, including some of the largest mixed-form aviation design projects in the world.