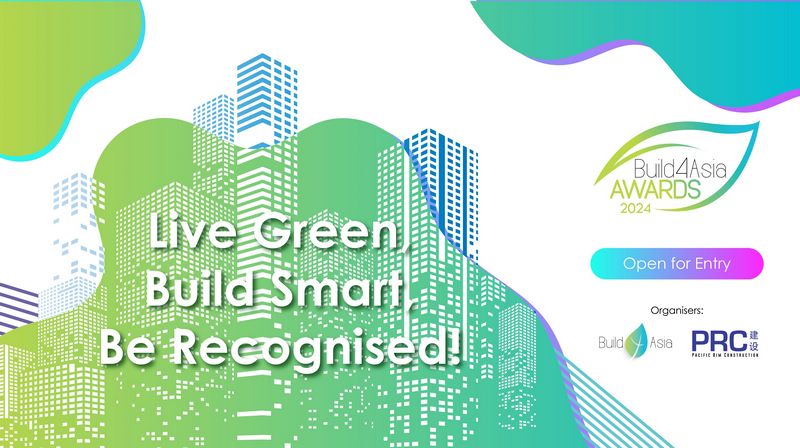 Jointly organised by Build4Asia and PRC Magazine, Build4Asia Awards 2024 celebrate design excellence, innovation and achievements in sustainability.
The Awards, in two halves, namely Building and Innovation categories, honour developers, architects, interior designers, contractors, engineers, manufacturers and others who have demonstrated professional excellence in delivering projects and services that have contributed to a quality and sustainable built environment.
New Awards in 2024 include Innovation in Façade Design, Lighting Design, and more. The highest honour bestowed by Build4Asia Awards is the Excellence in Sustainability Award presented to the project that demonstrates the highest achievement in sustainability.
---
Timeline:
Open for Entry: 11 Sep 2023
Submission Deadline: 20 Dec 2023
Judging Period: 15 Jan – 25 Feb 2024
Announcement of Entries (e-catalogue): 10 Mar 2024
Awards Presentation Ceremony: 9 May 2024
Display at Build4Asia (HKCEC): 8 – 10 May 2024
---
Building Categories (Completed)
Architecture (with new sub-categories)
Interior Design (with new sub-categories)
Future Projects
Infrastructure Project
Planning Proposal
Lighthouse Club Excellence in Health & Safety Award (supported by Lighthouse Club Hong Kong Branch)
Excellence in Façades (supported by Hong Kong Façade Association)
Innovation Categories
Building Materials
Products
Security Systems
Technology
Lighting and Lighting Design

(New)
---
Prizes for Winners:
Build4Asia Awards Trophy and Digital Certificate
Exclusive rights to use the Build4Asia Awards logo for promotion
Special coverage in PRC Magazine, print + online version
Special feature on Build4Asia and PRC Magazine's websites
Dedicated posts on Build4Asia, PRC Magazine's social media platforms
Special feature in post-event e-newsletters, sent to Build4Asia and PRC Magazine's database of online readers
---
Judging Panel: (Click image for more details about our judges)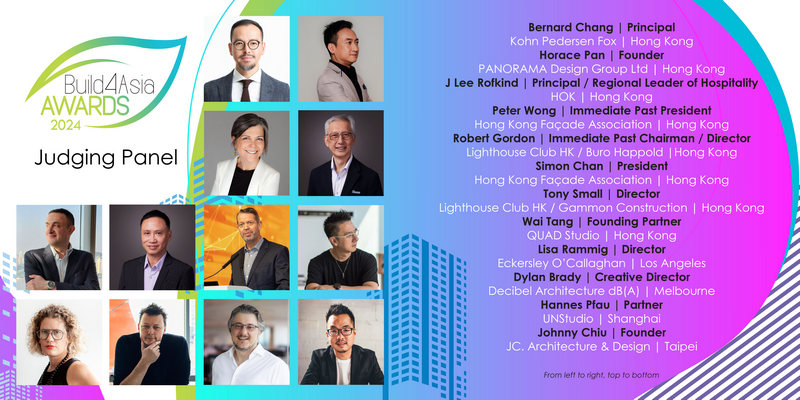 ---
Reference Links:
---
Contact us for more information:
Mike Staley / Email: [email protected] / Tel: +852 3150 8989
Alfred Ng / Email: [email protected] / Tel: +852 3150 8911
Bryan Chan / Email: [email protected] / Tel: +852 3150 8912
Howard Tsang / Email: [email protected] / Tel: +852 3579 5572