(5 July 2016, Hong Kong)  – Mandarin Oriental Hotel Group has announced an agreement to brand and manage a portfolio of luxury Residences at Mandarin Oriental adjacent to Mandarin Oriental, Bali. The hotel and residences will form part of the Bukit Pandawa integrated resort development located on Bali's southern Bukit peninsula. An initial 30 branded residences are scheduled to be completed at the same time as the hotel opens in mid-2018.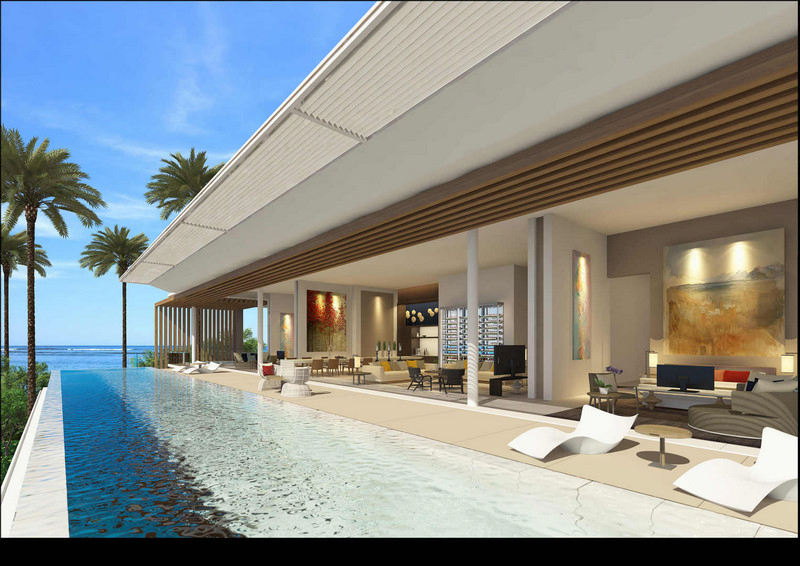 As with all Residences at Mandarin Oriental, owners of these private homes will be offered an exclusive extension to the luxury hotel experience. Mandarin Oriental, Bali will provide management services for the development, as well as bespoke amenities for individual residents.
Perched on a clifftop plateau, the Residences at Mandarin Oriental have been designed to take advantage of the outstanding ocean views, and will be integrated with the contemporary style and architecture of the hotel. Each residence will have its own 15-metre private pool with sundeck and outdoor dining space.
Residents will have access to the hotel's restaurants and bars, and a Spa at Mandarin Oriental, as well as a variety of leisure options including a Beach Club and a Kids Club. The Bukit Pandawa development will also include a retail village and an 18-hole golf course, adjacent to Mandarin Oriental, Bali.
The project is being developed by PT Bali Ragawisata, the owner and developer of Mandarin Oriental, Bali. The final number of residences has yet to be determined.
James Riley, Group Chief Executive of Mandarin Oriental said, "We look forward to bringing Mandarin Oriental's legendary hospitality to what promises to be one of the most desirable resort residences on the island."
Mandarin Oriental, Bali and The Residences are located southwest of Nusa Dua on Bali's southern Bukit peninsula. The area is predominantly known for its dramatic craggy coastline, white sandy beaches, imposing cliff-tops and varied landscape. The hotel and residences are 25 minutes' drive from Bali's Ngurah Rai international airport and 30 minutes from the popular tourist destinations of Seminyak and Sanur.