(26 May 2017, Hong Kong) We are pleased to announce that Media-Go Open Day will be held on 1-2 June 2017 at Media-Go showroom. Visitors are going to have a unique opportunity to view and experience the latest audiovisual (AV) products and solutions by Media-Go.
(中文简体版请按此)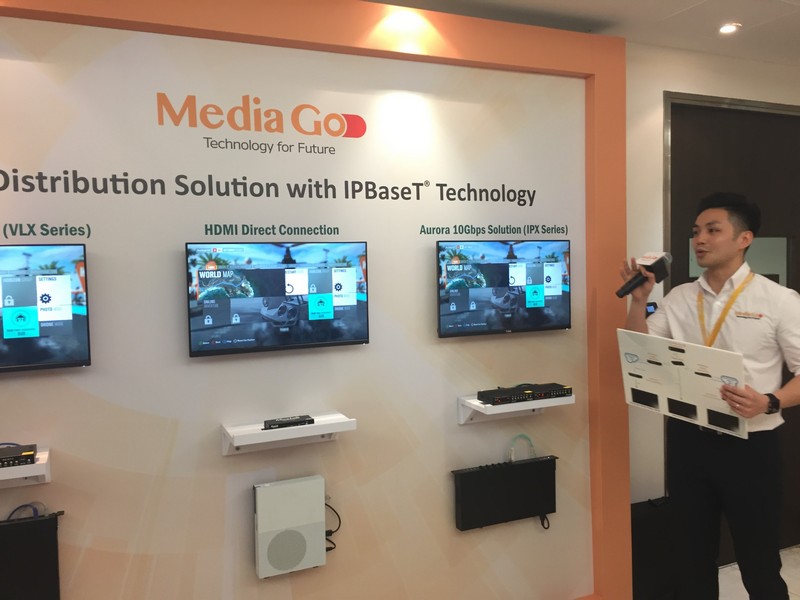 Established in 1988, Media-Go Group of Companies strive to provide state-of-the-art and trustworthy AV and IT solutions and AV/IT products distribution. Being one of the leading companies in the AV/IT industry for 29 years, Media-Go has been providing impressive range of services and featuring superior solutions for government, retail, hospitality, education, commercial, finance and properties sectors. Media-Go aspires to always be an insightful leader and has launched a new, redesigned company logo to represent a high level of integrity and professionalism this year. The new logo designed in an energetic corporate color represents the revitalization of Media-Go, with concepts of catching up with Technology for Future, and the mission of being at the forefront and leading AV/IT industry.
Media-Go not only revamped the corporate logo, more cutting-edge AV/IT systems have also been showcased in Media-Go showroom to show their determination to move forward. Created for AV professionals and customers who are interested in experiencing advanced AV technologies, the Media-Go Open Day is a thought-leadership event for examining the strategic impact of AV technology and the importance of AV solutions to business, technology and any sectors. Through sessions and discussions, keynote systems by Media-Go will be showcased and demonstrated. Attendees can explore how the advanced systems aid in bringing us a better life and shaping a more hi-tech future!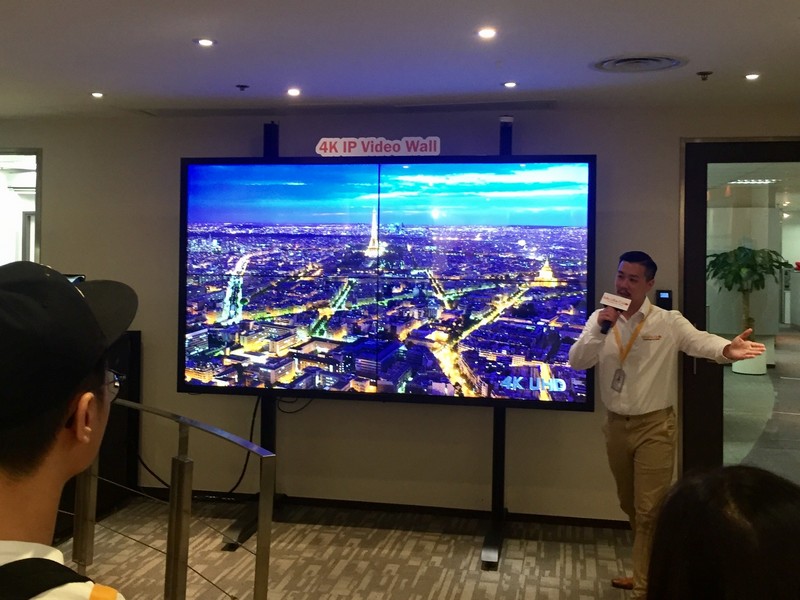 Media-Go Open Day Highlights:
The Award-Winning Aurora 4K AV Distribution Solution with IPBaseT® Technology
The industry-first IPX and VLX series transceiver is a single unit that can be recognised as a transmitter or a receiver. 4K video is supported without latency and compression. It is the all-in-one Transceiver that can replace scattered AV products to achieve easy management and low equipment cost. With unlimited scalability, Aurora IPX and VLX series transceiver is highly flexible and expandable to fit in any network switch infrastructure.
Classroom Recording System
Lecture/ class capture has become an essential tool that numerous universities and schools, or even corporates have adopted as a key part of the learning and training process. It is also an important tool for teacher training and assessment, and for recording classroom situations. With automatic zoom function, not only the teacher or the talking student can be precisely captured, words on the blackboard and presentation PowerPoint on teacher's computer can also be clearly recorded.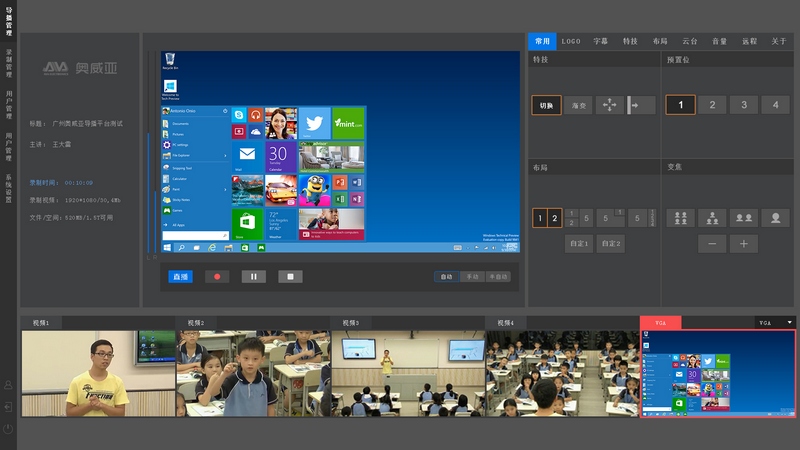 Curved TV Wall
The innovative, extraordinary curved TV wall is designed to fit in boardrooms or any environment, to show a single image/video across multiple displays. With a video wall controller, the display areas can be designed into different layouts with customized sizes and input sources.
Comparing with LED video wall, the construction of curved TV wall is more complex due to the technical difficulties brought by unfoldable TV displays. Media-Go's unmatched capability of installation with high precision and highly-flexible mounts make a curved TV wall possible!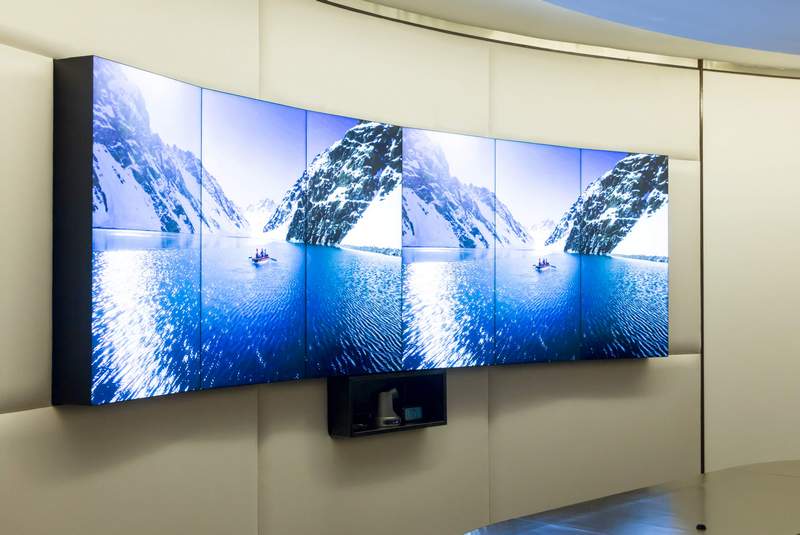 4K Wireless Presentation and Collaboration System
You are always in sync! The Wireless Interactive Collaboration system enables quick and wireless sharing of ideas, media and documents, connecting people at anytime and anywhere. Simply using users' own laptop or mobile device, users can view, edit and comment on documents, share files and have videoconferencing with multiple members simultaneously, all on the main display. It aids in presentations and creates more dynamic meeting environments.
To learn more about Media-Go, please visit www.mediago-group.com.