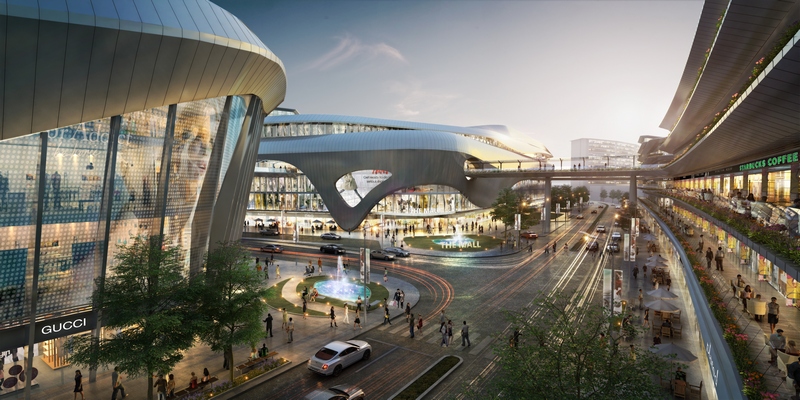 (17 October 2016, Hong Kong) Airport Authority Hong Kong (AA) today announced its plan for SKYCITY, a major integrated development situated just a short stroll from Hong Kong International Airport (HKIA), with a strategy to expand and transform HKIA into an airport city – a new paradigm for leading airports in the 21st century.
Driven by a vision to create a unique new destination for Hong Kong and further strengthen HKIA's position as an international aviation hub, SKYCITY will feature retail complexes, entertainment facilities, dining space, hotels, and office towers in its approximately 25 hectares of land at the north of the airport island.
The SKYCITY plan was unveiled at "The Future of Shopping Malls" Business Conference and Exhibition hosted today by the AA, at which international speakers discussed the latest airport city developments in major aviation hubs and the potential for HKIA. More than 300 senior executives from the property development and investment sectors of Hong Kong and major overseas markets, as well as representatives from the HKSAR government, business associations and professional bodies, attended the event.
Speaking on the AA's aspirations for SKYCITY, Mr Jack So Chak-kwong, Chairman of the AA said, "Our vision is to create a new destination that goes far beyond the traditional notion of a shopping mall. Located right next to the airport, SKYCITY aims to capture broad opportunities in tourism and business, while also providing a dynamic lifestyle and family entertainment hub for Hong Kong residents and visitors alike."
SKYCITY is well-positioned with its proximity to HKIA which serves nearly 70 million international passengers and local residents annually. The passenger traffic is projected to rise to more than 100 million by 2030 with the completion of the three-runway system, providing a large and stable potential customer base for SKYCITY.
SKYCITY will also tap into the full potential brought by the Tuen Mun-Chek Lap Kok Link and the Hong Kong-Zhuhai-Macao Bridge, strategic road links that will provide greater interconnectivity not only in Hong Kong, but also with the Pearl River Delta region.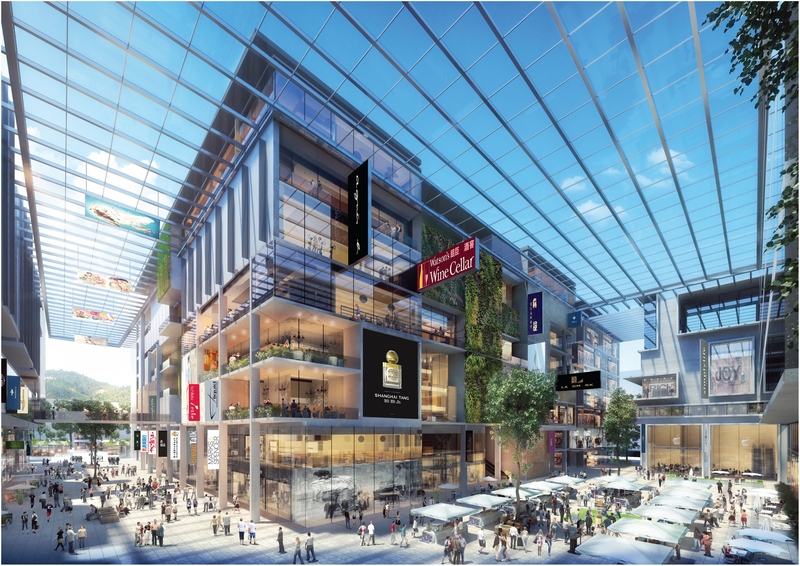 SKYCITY will be developed in phases, in partnership with like-minded developers appointed through open tenders. Phase 1 of the project will comprise a unique retail, dining and entertainment (RDE) destination of 195,000 sq. metres, scheduled to open in 2021, and a hotel providing 450 to 750 rooms, expected to be completed in 2020. Invitations for tender submissions for the hotel and RDE developments will be issued in November 2016 and early 2017 respectively.
In addition to providing an overview of the SKYCITY development, "The Future of Shopping Malls" Business Conference served as an interactive platform for participants to exchange ideas on future retail development trends as well as strategies for engendering engaging, immersive entertainment experiences. At the event some 30 overseas and local exhibitors showcased their latest products and developments in areas including Virtual Reality (VR) technology, sports and entertainment facilities as well as edutainment and family attractions.