In the world's great cities, change is a constant. The most adaptable amongst us are often those who can predict life's shifting tides, but what of those people who help create the environments we inhabit, those spaces destined to create experiences, opportunities and aspirations for us all?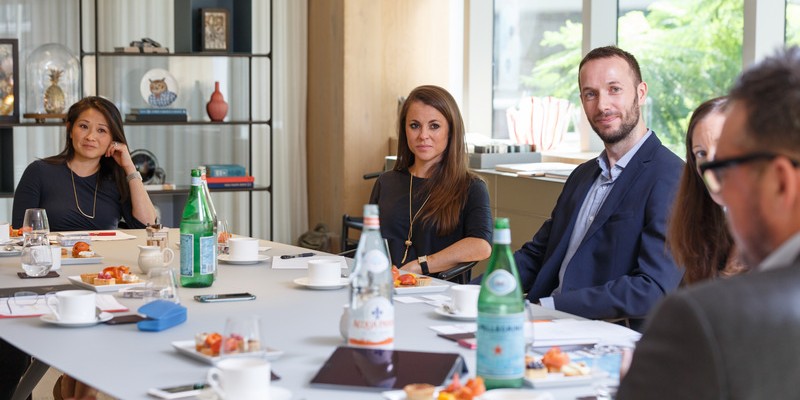 In this exclusive, we report on a roundtable discussion recently organised by Bespoke Careers and PRC Magazine, staged at House of Madison, the experiential retail platform to premium kitchen and lifestyle brands. Six of Hong Kong's best-recognised design professionals gathered to discuss the issues related to work at the cutting edge. Here we share the experiences and aspirations of the designers.
The notion of what a designer does and where their place is within the construction community has evolved with the fabric of our societies. The out-dated view of someone who creates attractive spaces, where appearance trumps function, barely reflects today's reality for designers at the vanguard of their craft.
Today's leading designers create experiences, both on the micro- and macro-scale. Whereas interior design was often focused on the cosmetic, today's professionals are expected to provide comprehensive design solutions that go well beyond decoration. Likewise, today's clients expect their designers to be solving complex problems related to the performance of their businesses and brand.
"As designers we need to become guardians of our client's businesses, acting on their behalf in order to give them a genuinely competitive market edge," says Studio X director of creative practice Rufus Turnbull.
Serene Lee who is a director at Gettys Group responsible for overseeing projects outside of the Americas, says she sees interior design, certainly as it relates to the hospitality and retail sectors, as becoming more sensorial, more about crafting the holistic experience. She says this inevitably means that design is becoming much more interdisciplinary and offers a lot more opportunities for collaboration with different people, is personally rewarding and delivers greater choice to clients.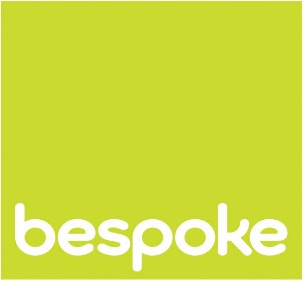 Another who argues that the industry is increasingly widening is Pamela Keefe, a vice-president of HNI International, the world's second biggest office furniture company. Keefe says that whereas the world of interior design used to be local or regionally focused, modern design has become much more global.
Service providers and designers are being placed by their firms around the world in order to bring specific expertise to projects, be they in the US, Europe or here in Asia. The group concurs that there has been a strong globalisation of the design sector.
Sense of Place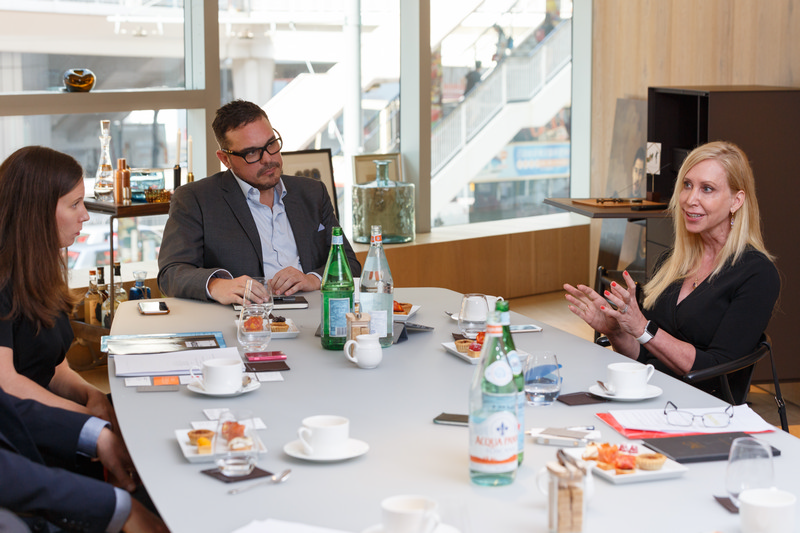 Each of the participants in the roundtable agree that Hong Kong and Singapore remain the key regional centres for design. The cities account for the big number of multinational organisations who have their headquarters in either city.
Alex Brazier is Creative Director at Lead 8, a recently established architectural practice specialising in master planning, interior design and large-scale retail projects. "I would probably talk about design more holistically," he says. "I think Hong Kong is known more as a financial hub, and it seems that there is a cultural shift going on now as the creative industries gain more momentum. It's actually an exciting time of development for Hong Kong, an opportunity to examine its own cultural identity as a city on the edge of China and a major regional hub."
PMDL Architecture + Design is an architecture, masterplanning and interior design practice with studios in Sydney, Melbourne and Hong Kong. Aino Kavantera, a PMDL associate, says, Hong Kong is known internationally as a trading centre, a commercial centre and certainly a shopping centre, but with retail becoming more about the lifestyle than the shopping, what is required are destinations that attract people to eat and shop.
Change Makers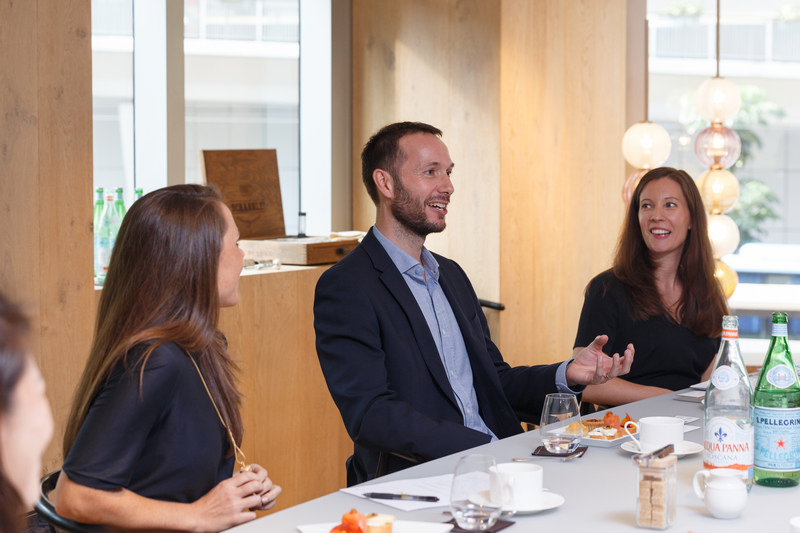 "The market wants innovation," she says. "It's demanding it." These changes in the marketplace ensure that it is an interesting time to be a designer.
Turnbull agrees. "The traditional idea of interior design has its origins in an approach that is primarily decorative, but due to greater market competition, this approach is being challenged and will ultimately be superceded by a design process that is defined by innovation rather than just appearance. Business optimization and brand performance are at the heart of this discussion."
Kavantera agrees, adding that there is a curiosity in Hong Kong, a city that is open to anything new. "Perhaps there is a place for new things and a new food scene people haven't tried before." She says. "They embrace that enthusiastically, even seeing long queues forming outside of new venues. The market is definitely ready but it is probably not here just yet." Although the population may embrace changes to fringes of the city's social fabric, Hong Kong remains a conservative city and is much slower to change, according to Keefe.
Tom Herron is a principal at multidisciplinary international design practice HASSELL. "In interesting shift we are seeing is a movement away from design briefs that are being driven firstly and fundamentally by operational requirements. Organisations are more and more seeing the importance of a brand, DNA or culture not just being expressed and experienced by their clients or customers with commonplace expressions of branding or identity. Cultural identity must go beyond branding and manifest as a unique day-to-day experience for talent, as well as clients and customers. And, the operational models and briefs need to support this."
"Hong Kong is still a regional hub that attracts top talent. As the regional economy continues to grow, clients have increasing pressure to differentiate their work, hospitality or retail environments from their competitors in order to attract the best talent, as well as new customers or clients. In-turn, there an increasing demand for innovation from the designers they engage to give them a competitive advantage."
Considering Culture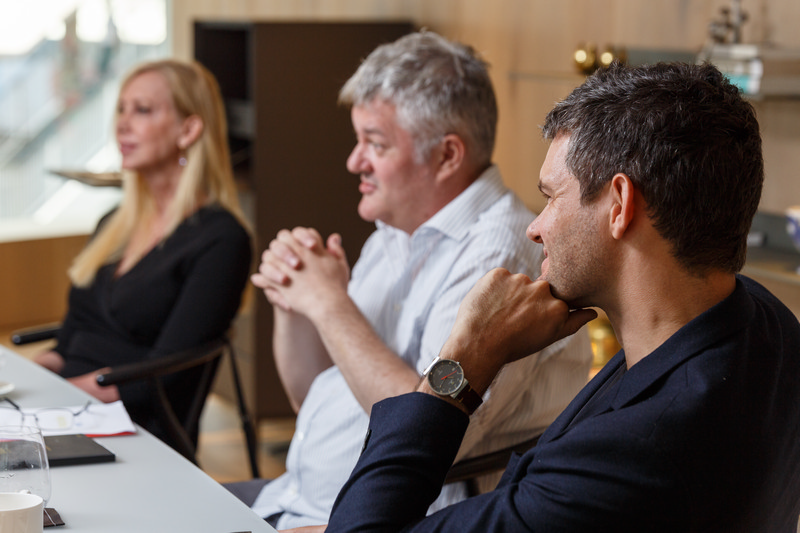 How can the trend to a more experiential style manifest locally? Lee says it always goes back to what is culturally relevant. "Hong Kong has long aspired to internationalised design and this will continue," she says. "What is becoming interesting is what you see contextually in say, Yau Ma Tei or in Tin Hau, I'm talking specifically about hotel experiences, small locations that are all about innovation and getting the local community involved and creating a very bespoke experience which pulls away from convention. Rather than the designers creating something new this allows evolution from within the community.
"In terms of cultural experiences, it's all about local innovations. It's about taking in and getting the local community involved, creating a very interesting experience, which is supposed to create affection, while leaving it to the community. We are not going to reinterpret it or redefine it so much."
She says the era of big landmarks has passed. The only way to keep travellers coming back to Hong Kong is rediscovery, having new places to discover. Perhaps in this way Hong Kong needs to rebrand itself so travellers know there is much more to the city than half a dozen iconic tourist experiences.
Hearing Voices
Among the roundtable participants, there is an acceptance of a need to include different voices. Brazier notes that one challenge design professionals face in Hong Kong is the linear hierarchy and a seeming unwillingness to voice one's opinion unless permission has been given.
"I think it gets really interesting when the clients get into a relationship with the consultants. Once you have gone through the process it is very much based on loyalty and trust. When you've crossed that bridge it can go really, really well and you get more benefit and often a lot more work from it," says Brazier. "But you have to get through that difficult process first."
While the larger practices are interacting with tertiary institutions, offering internships and other initiatives to gauge the brightest talent emerging into the market the speakers note that there are some dramatic changes afoot. Herron notes that at HASSELL, there is an effort made to design the work environment to help graduates ease from university into the work force.
Lee says: "The biggest challenge to recruitment is that nobody actually wants a full time job. They want to be consultants, freelancers. What young people crave now is constant change, they want the full experience."
Work-Space Evolution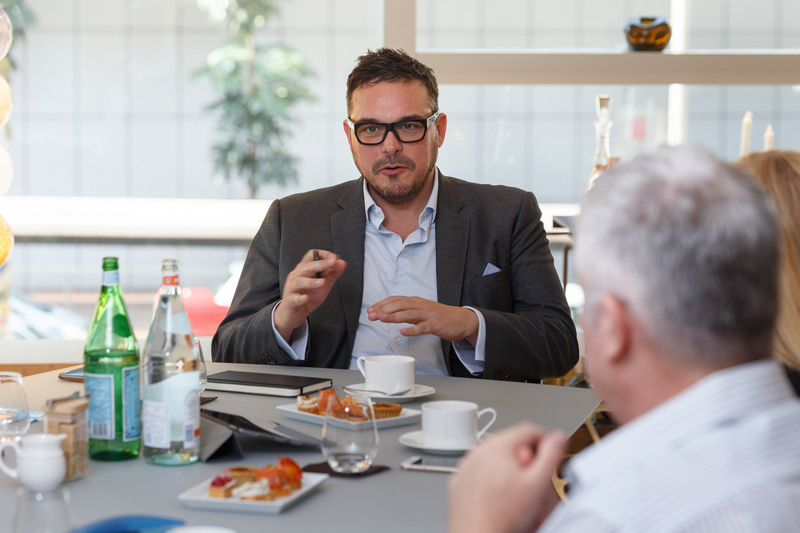 In an industry being buffeted by change, there is another potential layer of difficulty: the nature of work itself is also evolving.
"In Australia, you put 3,000 people in a building with no assigned space but everyone is comfortable," says Keefe. "They work here, they work there and they take the spots they want. In Hong Kong, everybody wants their own space. It doesn't matter if it is tiny but they want their own space.
"And there is more work-life blending here than anywhere else. It's not this is my office, and this is my home. Everything is blended and because they work all the time. They are at their office late but they may be on Facebook, watching a video or playing music."
The concept of space is linked to another more pressing concern for designers, that of sustainability. While Hong Kong and mainland China seem further behind North America or Europe, the opportunities in Asia – and Hong Kong, in particular – are substantial.
"When you look at what we do in terms of mixed-use developments, you've got an MTR station with a retail podium on top and residential towers above. The density of that creates a very efficient product for a city, and you can get accreditations you wouldn't get in the West thanks to the physical makeup of Hong Kong," says Brazier.
A Look Ahead
In an industry in flux, in a rapidly developing region with changing visions, perhaps the only constant is change. For the roundtable designers and their take on the industry, these are reasons to be excited. They see nanotechnology, 3D printing and artificial intelligence as the spur to revolutionise the practice of design by reducing costs and increasing design options.
"It gives us a lot of flexibility as well to do more," says Keefe. "It used to be every furniture manufacturer would say,
'No, you have to stick with standard sizes'. This is really going to change the industry and how we do the design, and give us flexibility. Even 10 years down the road, when you think about it, technology is exponentially growing."
And that means continued disruption, but also continuing opportunity for new players, new ideas and continual reinvigoration. . "The design consultancy market is evolving," says Turnbull. "Over the past year or so we've seen the highest-quality, most progressively minded developers start to engage smaller, more agile design firms, who are coming into the market with fresh ideas. This is creating fantastic opportunities for both consultants and developers."
Participants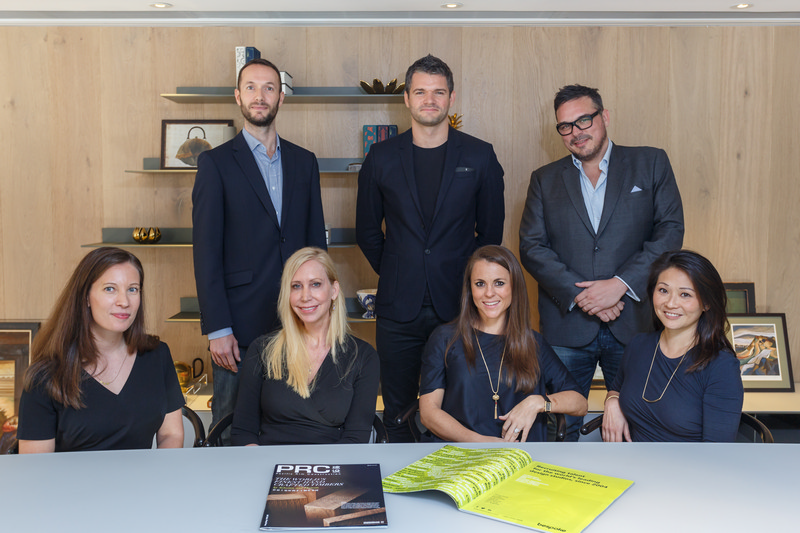 RUFUS TURNBULL, Director, Studio X
SERENE LEE, Director, The Gettys Group
ALEX BRAZIER, Creative Director, Lead 8
AINO KAVANTERA, Associate, PMDL
TOM HERRON, Principal, Hassell
PAMELA KEEFE, Vice President, HNI International,
SHAN VALLA BRADLEY, Director, Bespoke Careers, (Organiser)
MIKE STALEY, Publisher, PPC Magazine (Moderator)
For more photos, please visit PRC Magazine's Facebook.