Accessibility is a big topic, not only for the highly populated market of Hong Kong, with its articulated stress factors at peak-times of the day, but also accelerated due to the Covid pandemic. The need to minimise the touching of any doors, panels, handles, any objects in the way people move around, is now and certainly into the future, of utmost importance.
(按此瀏覽中文版)
AUB Limited gives great focus to the creation and integration of various systems, components and design elements to make the lives of our society as smooth as possible. Automatic doors are the core product category in this endeavour and make up of a significant portion of the Barrier Free Access solutions at AUB.
JUST HOW IMPORTANT IS TOUCH-LESS AND BARRIER FREE ACCESS?
"We aim to provide the public with the most advanced solutions to ease their way into any building or dedicated area, shopping mall or office tower alike, toilet facilities, baby care rooms, laboratories, as well as hospital where touchless is of paramount importance," says AUB Managing Director, Andreas Brechbuhl.
"It's all about the free-flowing and touchless movement of people without encountering obstacles, hazards or dangers even. We aim to support people with impairments and of lesser mobility. But the importance of Barrier free goes a long way further – any public or private opening where the user expects to pass-thru easily, without obstacles and guided by advanced technology which is easy and intuitive as well as pleasant to use, is in our focus."
SOCIETAL EXPECTATIONS
Barrier-free access is the key to ensuring that individuals with disabilities and persons of limited mobility enjoy self-sufficiency and participate in the life of society. The creation of a barrier-free environment has become a core mission of the government, institutional and business enterprises alike.
"The reach of the building code and the drive of the various businesses involved goes much further," says Brechbuhl. "Barrier-free construction and living is increasingly significant to and expected by the society as a whole. Indeed, "Barrierfree access" has become an integral part of the forward-looking planning and design process overall. So naturally, we have adopted the Code and have come up with some unique solutions which fully embrace the technology available to meet the technical and design requirements of the public and private customers."
AUB has experienced a significant increase in requests for such solutions. Their partners, including architects, interior designers, facility management and contractors rely on the company to fully understand the Codes and on the other hand to create solutions which are unique and in-line with the personality of the design at hand.
DESIGN VERSUS OPERATION
AUB sees that "Touchless Barrier-free" is driven by design and unique projectoriented solutions on the one hand, yet not to forget operational needs, easy for users to understand and operate, then long life cycles, less need for maintenance and …. total life-cycle cost is important too.
"There is a balance to strike between Barrier-free, Touchless design and aesthetic requirements," says Brechbuhl. "As much as we aim to have completely touchless solutions, we must consider people with impairments. They want to touch and read the user guidance in braille as they cannot clearly read instructions or see buttons. Yet touching a button is certainly less desirable than waving a hand or allowing for iris / facial scanning. Therefore, to provide an audio guide in various languages is essential. Designers on the other hand like minimal design… so, a lot to discuss during the design stage. There are several challenges when asked to find a balance between design, technology and human user's preferences!"
COMMUNITY APPLICATION
AUB's key focus is on commercial projects including shopping malls, access to toilets in office buildings and hospitals where a high level of touchless barrierfree movement is required for hygiene and health considerations. The company is currently working with a very high focus on the most modern hospital project in Hong Kong and supports the architects with their recommendations and specifications. When considering institutional clients then certainly on top is the Hong Kong International Airport where AUB recently completed a refurbishment of public toilets at T1 and the 3rd Runway project is also progressing with detailed design works. AUB is involved with the continuous rolling-out of barrier free solutions with new and existing public toilets at MTRC Stations all around Hong Kong.
"Public spaces are the key focus in our current discussions. Yet, you might be surprised, we are currently working on an industrial project in Hong Kong which requires barrier-free access for AGV's, moving robotic vehicles. Our high-speed shutter is sensing the approaching robot to give way for him fast and touchless… an exciting application of an advanced industrial touchless barrier-free solution which will be implemented over the next year or so."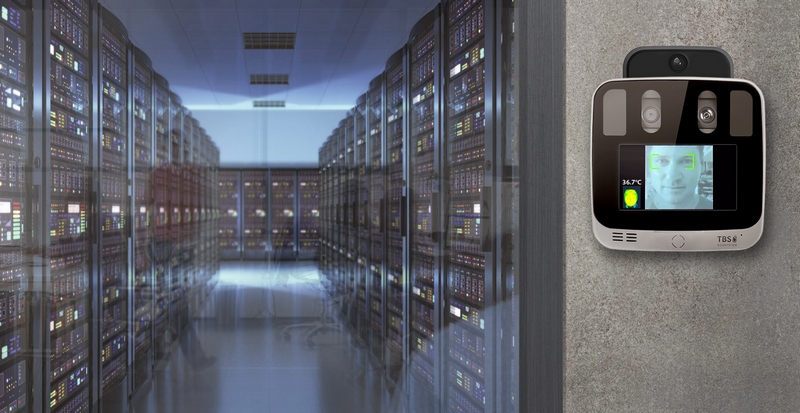 THE FUTURE
Brechbuhl adds: "Very striking solutions are now available with the integration of Access Control via biometric data from 3D Fingerprints as well as Iris & Facial scanning with the reading of the body Temperature. These are outstanding solutions to provide Touchless Access Control where high-security must meet the health requirements during pandemic times. We expect typical applications at airport operational centres, health care facilities, data centres and specific government facilities."
On the Residential side, AUB works on projects where owners prefer a window which is automatically opening on the touch of a button or even with voice control. Smart home solutions are leading the way to make the consumers feel relaxed and enjoyable.
"AUB aims to engage in a deep review of the project requirements and loves to share our experience in Touchless Barrier-free and our capabilities to integrate products and components into a combined solution."