In Hong Kong's busy and bustling Central district, skyscrapers stand inches away from each other almost rubbing corporate shoulders. In short, Hong Kong is running out of space and with escalating property prices in Central district; the financial sector is in dire need of more land.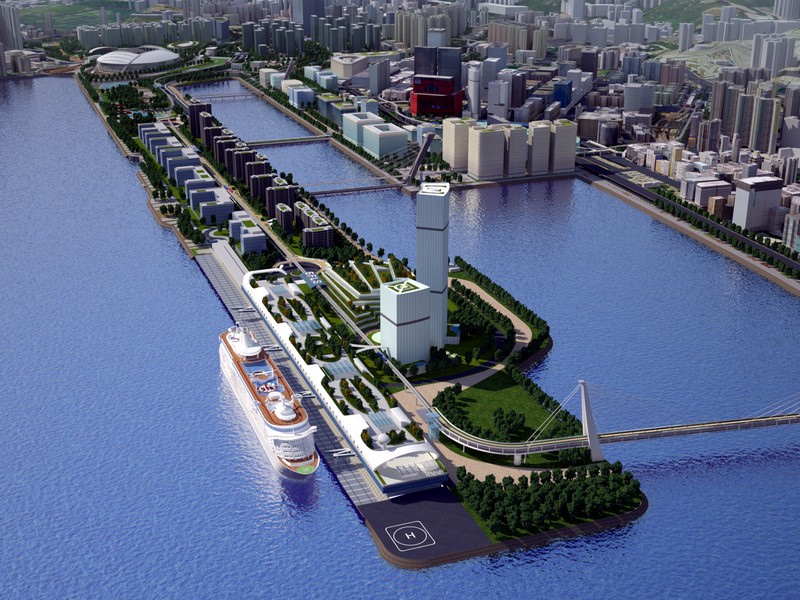 In 2010, then-HKSARG Chief Executive, Donald Tsang Yam-kuen, dubbed the project "CBD 2" as an alternative strategy for developers looking for office space in Hong Kong's evolving cityscape. He outlined the initial plans for developing Kowloon East during the 2011 Policy Address in which he stated that the Government would initiate development of the then-vacantKai Tak airport industrial area into another central business district.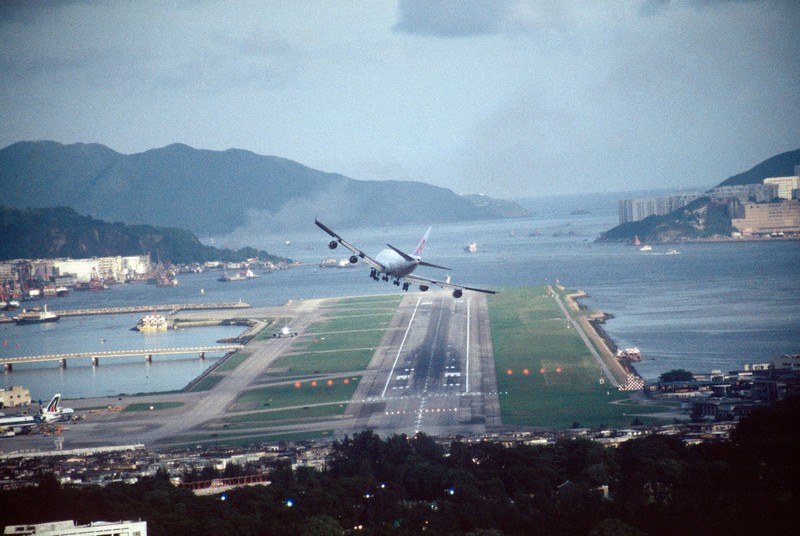 A current lack of office space in Hong Kong could cause a serious threat to Hong Kong's global competitiveness. According to Jones Lang LaSalle (JLL), the global real estate firm, the government's plan to transform Kowloon East into Hong Kong's next generation CBD will complement the pipeline of potential predicted developmentin Kowloon East district.
The key point to Hong Kong's future CBD extension is to ensure a sufficient supply of Grade A office space. A total of 1.02 million square metres of commercial space is forecast to be built on the site of the Kai Tak development area. JLL expects about half of this space to be taken up by the private sector.
The Government has indicated that an approximate allocation of a further 2.88 million square metres of commercial space can potentially be made available in the long run through either green field or brown field developments in Kowloon Bay and Kwun Tong. According to JLL, it will take CBD2 more than 10 years to reach a total level of Grade A office stock that would equate to being roughly on par with the size of Central as a commercial district.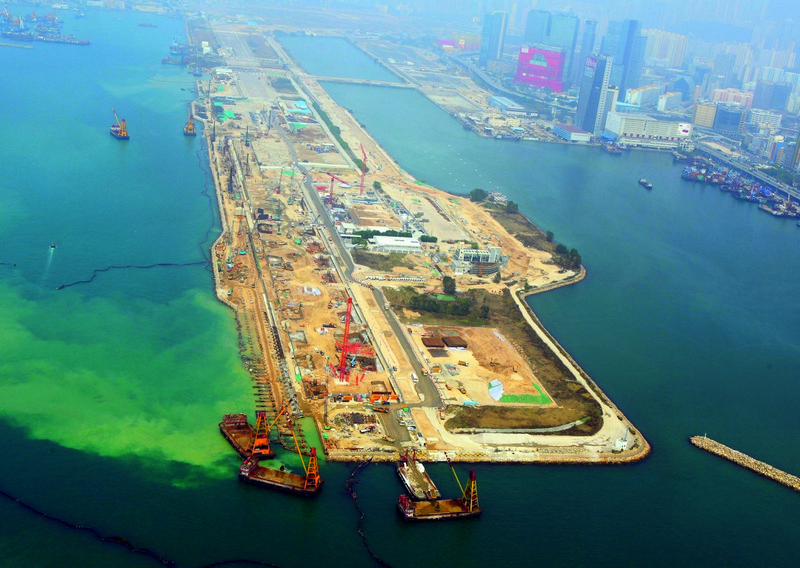 While the development timeline is uncertain, what is acknowledged is that a vast amount of space will be freed up for both local and international businesses to expand in Hong Kong. In addition, the proposed Shatin to Central Link (SCL), the railway link connecting the two central business districts, will provide the solution for overcoming the perceived remote location of CBD2.
There's also a monorail route proposed (An additional monorail link has also been proposed) to connect Kwun Tong, Kowloon Bay and Kai Tak.
However, as the name suggests, Central Business District 2 should also be able to facilitate business in the best possible way by providing a wide variety of quality hotels, serviced apartments, conference venues, retail outlets, eateries, a variety of transportation modes and ample open space.
A liveable and people-friendly environment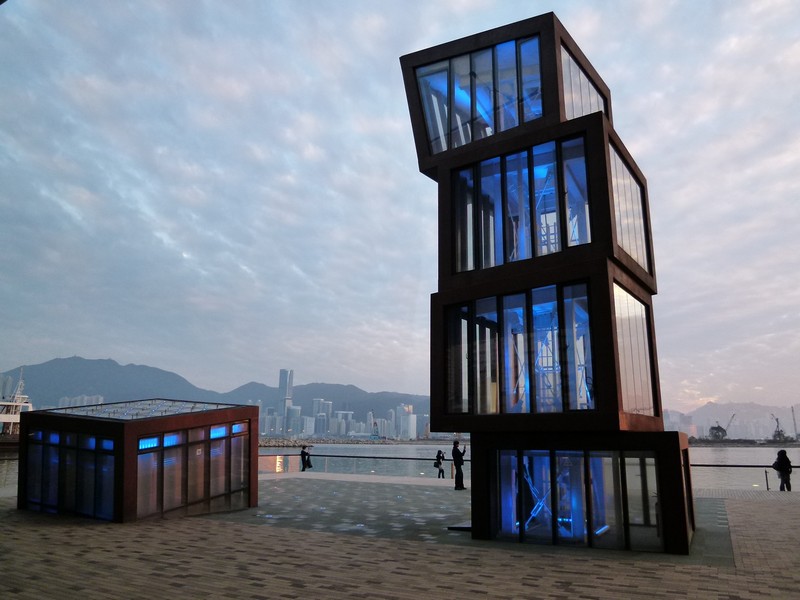 The Kwun Tong Ferry Pier Waterfront is also in development. It's the first open space project under the Kai Tak Development which commenced in March 2009 and is expected to be completed by the end of 2014. "Our main intention is to make the area walkable," said Winnie Ho, Deputy Head, Energizing Kowloon East Office (EKEO). "You can imagine the potential of this waterfront. You can have restaurants, parks, water facilities and much more."
The Kai Tak Cruise Terminal is part of the first phase of a three-stage development slated for completion in the third quarter of 2013. Another component includes public housing. A stadium, park and hospital along with commercial and residential properties have also been scheduled for completion by 2021.
In November 2012 the Kai Tak Water Sports Centre also got the go-ahead from two government bodies further adding to the reinvigoration of Kowloon East. The water centre will be used for paddle sports that include rowing, dragon boating and canoeing.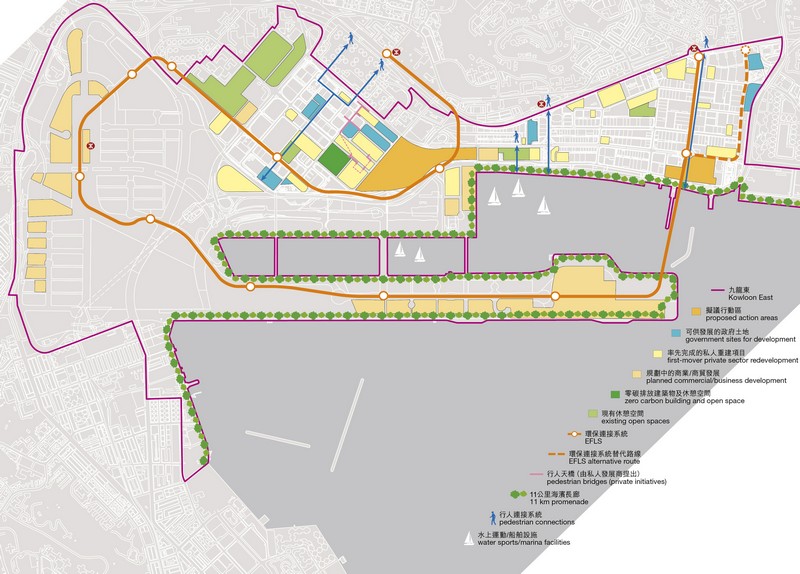 The creation of an area that is a blend of both commercial and residential property is also a bid to prevent this new commercial district from becoming a desolate, ghost town at night. However, as is the case with reinvigorating most areas, one challenge to the development of the Kwun Tong and Kowloon Bay area is addressing the issue of existing factories and buildings under this transformation.
Winnie Ho addresses the issue by saying that the area has been left to the private market.
"We will re-energize Kowloon East by improving the infrastructure, the traffic conditions, the greenery, the waterfront and if people seize this as an opportunity, they will react to it. We have to do a lot of reaching out so people share the same vision as us and are therefore willing to invest in and fill in the area. We know we have to handle this area carefully because it's a large plot of land and none of the buildings are empty, most are occupied. We have to be very careful and not disturb this equilibrium abruptly. The only way to do it is to allow time for this organism (East Kowloon) to react in the private market and let the area evolve on its own. It's a very organic, bottom-up approach."
Heritage Preservation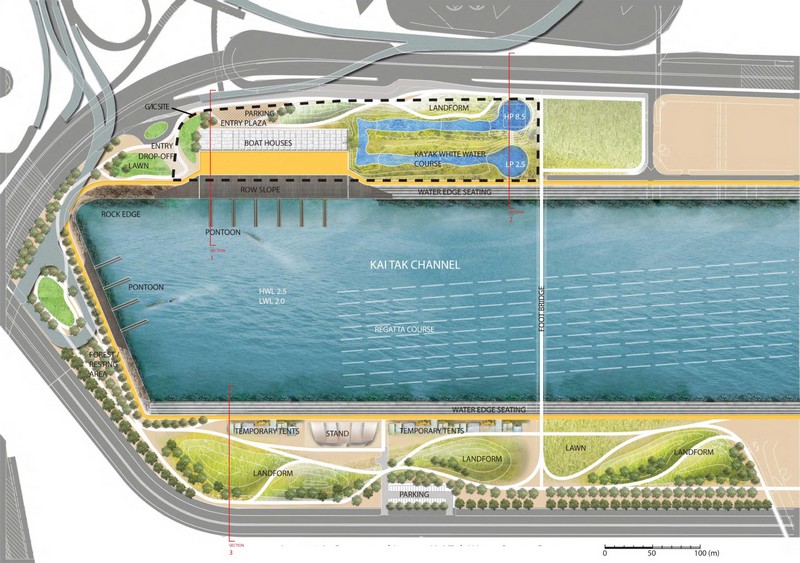 The Development Bureau's Energizing Kowloon East Office has also expressed a strong intent to preserve industrial heritage of both Kwun Tong and Kowloon Bay.
"The unique industrial heritage of this area will become a reference point in improving public spaces and private redevelopment projects through urban design guidelines and public art," stated a Development Bureau spokesperson. "We hope the heritage of the area will be integrated into its urban transformation process."
EKEO launched a public engagement campaign  – "Sharing Memoirs and Extending Legacy in Transforming Kowloon East" inviting people to share stories and donate photos, products and machines with interesting industrial heritage value related to Kowloon East. In doing so, EKEO hopes to create a seamless transition between the old and the newly transformed area with its existing residents too.
"We want to understand the history of Kwun Tong and understand how we can bring back its roots and its spirit with the help of a group of consultants that include professors and architects," Ho said. "We think the younger generation of industrialists are key and it's important to understand them also. We've done this by setting up various organic farmers' markets and some art performances for 12 weeks and to date have attracted more 40,000 people. So you can see that there is potential as a city gathering place."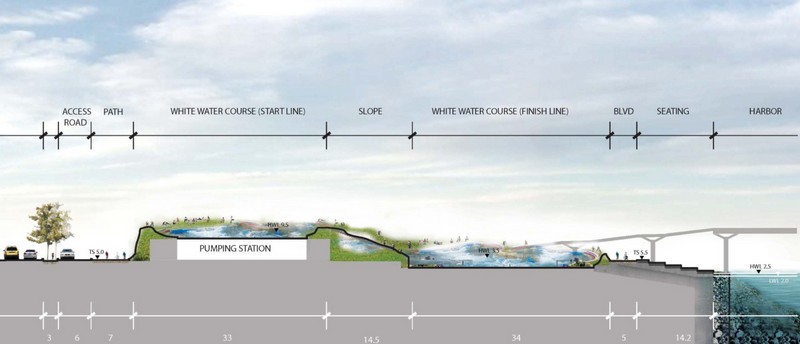 Embracing the future
In the 2013 Policy Address on 16 January, 2013, the Legislative Council showed renewed optimism in completing the project soon, recognising its potential to provide "an additional office floor area of about 4 million square metres."
Hong Kong sits as the financial hub of Asia and competes alongside major finance capitals around the world, such as London and New York. To maintain this position, Hong Kong will need a wider platform given its geographical makeup. The development of the new CBD2 district with its all-encompassing plan to provide Hong Kong with a larger platform for its commercial cityscape provides a long term solution to its current lack of space.
Industry Insider
"Hong Kong is in need of a credible alternative commercial location for occupiers and investors to meet the requirements of international and local businesses," states CBRE Senior Managing Director, Hong Kong, Mr Craig Shute.
"The CBD2 redevelopment project, which covers 488 hectares of land including 320 hectares on the former Kai Tak site, 91 ha in Kowloon Bay and the 77 ha in Kwun Tong, offers the Hong Kong Government a major opportunity to create a world-class destination meeting commercial as well as retail and leisure needs and further supporting the city's position as Asia's leading financial and business centre."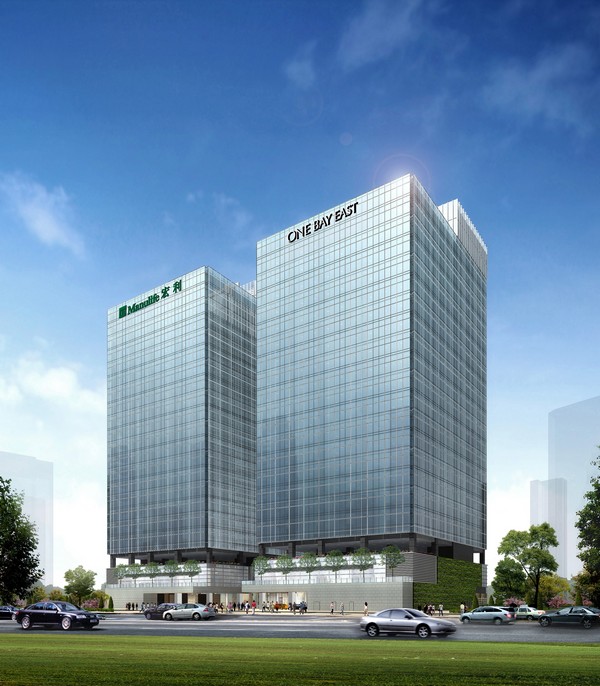 "If an international corporate were trying to enter or expand in the Hong Kong market today there are limited options due to the lack of available space. Even within Kowloon East, occupiers are unable to find an abundance of opportunities since the district's current vacancy rate is only at 3.3% (27,000m² Net) – a dramatic change from the 34% vacancy recorded in December 2008. That helps to explain why rentals recorded a 34% increase during 2011 and 11% increase during 2012 and helps highlight the importance of the CBD2 project, as a key new area which, alongside Central and other existing commercial areas in Hong Kong, can offer corporates a wider selection of viable choices."
"Central will remain Hong Kong's core business district and companies who need to be there will remain there. CBD2 will in fact complement Central by providing a viable location for back office space and main offices for those sectors which do not show a preference for Central, such as insurance, retail and product sourcing."
In a deal completed by CBRE Hong Kong, Manulife International Ltd. has signed a HK$4.5 billion sale-and-purchase agreement with Wheelock Properties Ltd. for the 21-storey West Tower at the One Bay East commercial centre in Kowloon East due to be completed by the end of 2015, marking the largest single office tower purchase in the Kowloon real estate market history.
Shute comments, "This is a significant purchase by a major company that highlights the increasing importance of Hong Kong's CBD2 project. Manulife was a pioneer within the insurance sector to secure flagship premises in 2010 at Manulife Financial Centre in Kwun Tong with many others in the industry following.  The area has since evolved dramatically, becoming not only an acceptable location for major companies, but in fact, a key focus for the future development of Hong Kong's business capabilities under the Government's CBD2 plans."
Kai Tak Cruise Terminal
At a media visit to the Kai Tak Cruise Terminal (KTCT) on 5 June, the Secretary for Commerce and Economic Development, Mr Gregory So, said: "KTCT, a major tourism infrastructure project in Hong Kong, is substantially completed and the terminal operator as well as relevant departments have worked hard to prepare for the berthing of Mariner of the Seas on 12 June."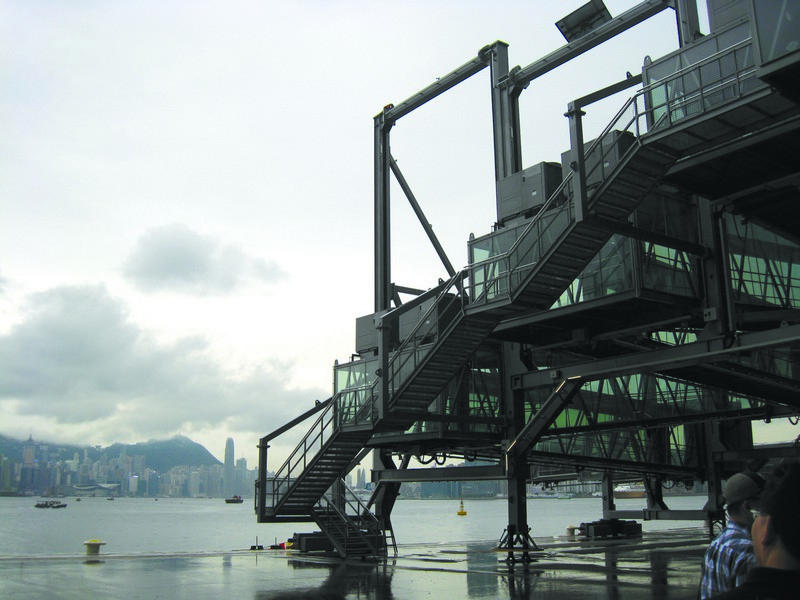 Mr So pointed out that the HK$8.2 billion infrastructure project is key to developing Hong Kong into a regional cruise hub in Asia and enhancing our position in tourism.
The first berth of the KTCT has been completed and the second one will be due for completion in 2014. Both berths can accommodate the largest cruise ships (up to 220 000 gross tonnes) in the world.
The terminal building of the KTCT provides world-class port facilities. For example, it will offer ample area for passenger check-in/waiting and baggage handling so that cruise guests can check in and collect their baggage efficiently and comfortably. Five boarding bridges, manufactured in Spain, can be flexibly used along the two berths. The highly efficient customs, immigration and quarantine facilities will be able to clear 3 000 passengers per hour.
The terminal building also provides flexibility for conversion of the waiting halls into other uses during the non-peak season, such as for exhibitions and meetings. Another feature is the landscaped deck of about 23 000 square metres, one of the largest public roof gardens in Hong Kong. To be named Kai Tak Cruise Terminal Park, it is ideally located beside the centre of Victoria Harbour for cruise passengers and local residents to enjoy a spectacular panoramic view of the harbour. Mr So noted that depending on the works and the planting progress on the landscaped deck, the terminal building and the landscaped deck would be open to the public in the third quarter of 2013.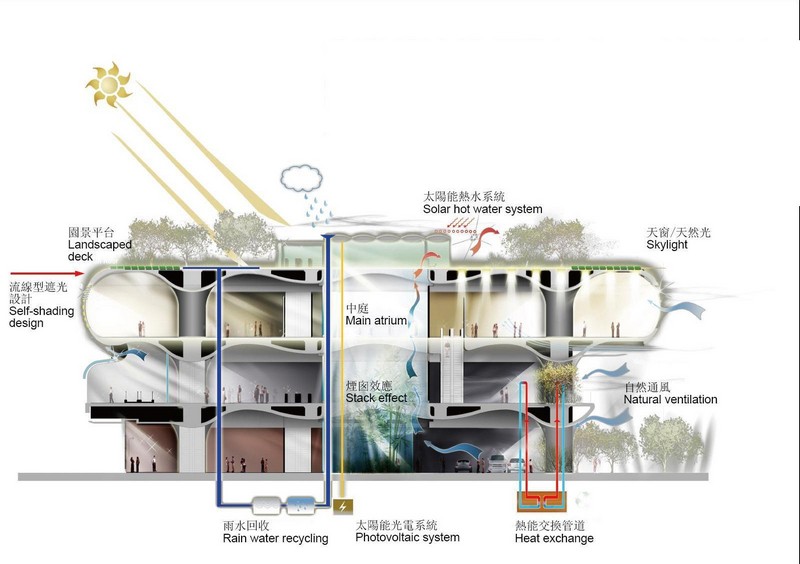 "The KTCT is an important tourism infrastructure project, and is the first completed project within the Kai Tak Development. Together with the two existing berths at Ocean Terminal, the completion of the KTCT will greatly enhance the berthing capacity for cruise ships in Hong Kong, thereby enhancing our competitiveness and attractiveness," Mr So said.
With the new terminal, the estimated economic benefits brought about by the cruise industry may range from $1.5 billion to $2.6 billion per annum, and the additional jobs generated may be around 5,300 to 8,900 by 2023.
In his welcome remarks on 12 June Commissioner for Tourism, Mr Philip Yung said: "You have just witnessed the inaugural berthing of Mariner of the Seas at this brand new Kai Tak Cruise Terminal. Kai Tak was the site of our legendary airport and it is now turning a historic page by connecting Hong Kong with the rest of the world through the seven seas."
Information supplied by Development Bureau, Energise East Kowloon Office, Information Services Department, Architectural Services Department and Water Sprts Council.