(22 September 2020, Hong Kong) Hong Kong's overall Grade A office rental market is declining at a more moderate level in August as the COVID-19 pandemic's third wave recedes, according to JLL's latest Property Market Monitor released today.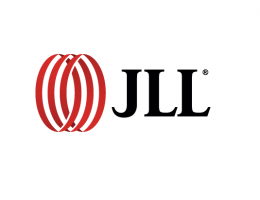 Momentum in new lettings also picked up modestly, with an increase of 10% month-on-month in August. Net take-up improved, albeit still in negative territory, amounting to -147,500 square feet, the least negative figure so far in 2020. Outward movement from Central continued as tenants remained firmly in cost-saving mode. Among the more notable transactions, Hong Kong Mortgage Corporation reportedly leased 73,000 sq ft (gross floor area or GFA) at Two Harbour Square in Kwun Tong to relocate out of Central.
Alex Barnes, Head of Markets at JLL in Hong Kong, said: "Rental decline in August was relatively modest compared to the first half of 2020. Overall office rents dropped 1.7% month-on-month last month, while on average, office rents fell more than 2% per month in the first six months. More businesses are actively in the market looking at their real estate needs in the second half of the year, albeit cost saving remains a key consideration. The reduction in rent has encouraged some isolated upgrading activity in Central, and is likely to continue to do so towards the end of 2020 and in 2021."
In August, the greatest rental drop was recorded in Central at -2.5% month-on-month as the vacancy rate rose to 6%, the first time since December 2005. New lettings were limited, with some transactions coming from cost-saving tenants relocating to incentivised options within the submarket. Surrender space in the submarket continued to increase, amounting to about 520,000 sq ft NFA (2.2% of the Grade A office stock), breaching 500,000 sq ft mark for the first time since October 2002.
In retail market, Nelson Wong, Head of Reserch at JLL in Greater China, said: "The leasing market was generally slow, with rental value of high street shops under pressure with hiking vacancy in prime locations."
According to market sources, Bauhaus leased two connected street shop units (1,266 sq ft) at Sun Kong House in Mongkok with a monthly rent of HKD 260,000, paying 68% less than the previous tenant, Nature Republic.