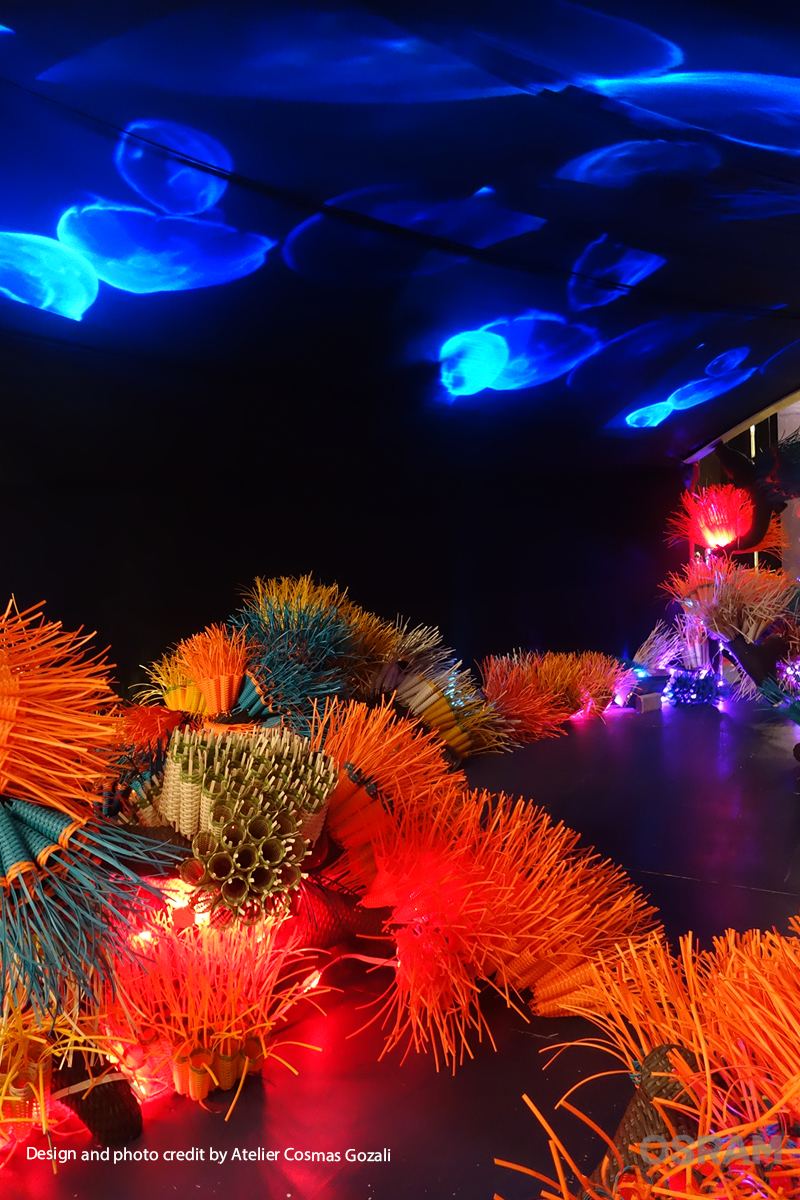 Osram Lighting Solutions collaborated with Atelier Cosmas Gozali and Dots Studio to design the marine installation named as "No Boundaries – Dream of Space" that was exhibited in Casa by Bravacasa 2016 at Pacific Place Hotel – Jakarta in June, 2016.
Thanks to the state-of-the-art LED lighting solutions from Osram, the installation glamorously demonstrated the beauty and harmony of marine life.
"Human's egoism and greediness, wars and natural disasters destroy natural resources and cause conflicts and boundaries among the human beings. With the design concept of 'No Boundaries – Dream of Space', we want to convey the message of coexistence between man and nature.
We hope visitors can immerse in the harmony of natural life by creating the underwater sea life environment", said Sahala Sibarani, Faber, Sales Head of Osram Lighting Solutions Indonesia at the exhibition. To demonstrate the marine life into a real vision, Atelier Cosmas Gozali contacted the specialists from Osram Lighting Solutions and Dots Studio to co-create the light installation.
With the Traxon dynamic product spectrum, Osram Lighting Solutions provided flexible and customized lighting solutions by sponsoring Traxon Dot XL connected with e:cue Butler S2 to showcase the sophisticated and gorgeous marine installation, creating a harmony and heart-warming experiences to the visitors.
With 50 exhibitors and over 20,000 visitors from the world, Casa by Bravacasa 2016 was the largest and comprehensive art, architecture, design and living exhibition that embraced the beauty of Jakarta's art through the various forms of awe-inspiring installations in the exhibition.