(Hong Kong, 30 October 2015) – The Construction Industry Council (CIC) and the Hong Kong Green Building Council (HKGBC) today concluded its two-day Main Conference of the WorldGBC Congress 2015 Hong Kong (Congress 2015) themed on "Thinking Beyond: Pathway to Future Sustainable City Development".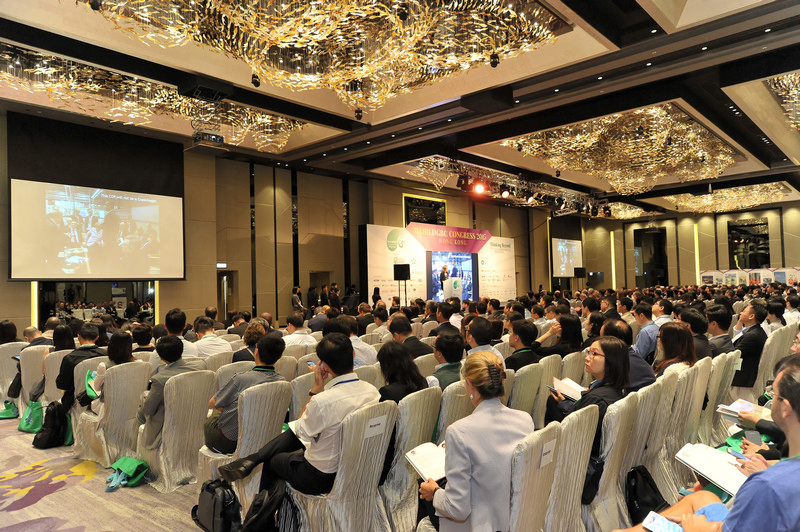 With more than 400 government officials, industry leaders and practitioners from over 30 countries attended the event in the past two days (29-30 October), Congress 2015 was a resounding success gathering views and fostering in-depth discussions around critical issues and regional case sharing. The event also provided extensive networking opportunities for key leaders in the green building sustainability field. A strong line-up of 49 international and local speakers were invited to speak in three plenary sessions and twelve parallel sessions spanning over the past two days, while various topics in respect to government policy, technology and research, rating system and best practices of the green building industry in a global context were covered.
Key discussions today began with two plenary sessions on "BIM for Sustainability" and "Housing Design for Sustainable Community". Discussions were centred on sustainability design and its impact to the communities.
In the first plenary session on "BIM for Sustainability", Ms Ada FUNG, Deputy Director of Housing (Development and Construction), Hong Kong Housing Authority, Government of the HKSAR, participated in a panel discussion with two other speakers from the private sector. She shared the Housing Authority's experiences in using BIM to enhance design efficiency, quality and safety for the entire building development life cycle, while Mr Tomohiko YAMANASHI, Executive Officer, Deputy Head of Architectural Design Department of Nikken Sekkei Limited, Japan, commented on the practical application of BIM coupling with several case studies. Dr Benny CHOW, Director of Sustainability of Aedas, Hong Kong, remarked that BIM technology helped industry practitioners to draw solutions when faced with different site constraints during his presentation on "Green BIM as Sustainability Tool to Support Integrative Design Process".
The second plenary session saw insightful exchanges among four speakers sharing views from different geographical perspectives on the theme of "Housing Design for Sustainable Community". Dr Stefanos FOTIOUS, Head of "Cities and Lifestyles" Unit of United Nations Environment Programme, delivered his presentation titled "Social Housing and the New Urban Agenda" and elaborated on the main preconceptions which slow down investments in sustainability of affordable housing. Mr Sundaresan RAGHUPATHY, Executive Director of Indian Green Building Council, discussed the Indian experience in promoting green affordable houses. Prof. MU Jun, Director of Wu Zhi Qiao Research and Development Centre, shared his insights on how technology advancement could enhance traditional building techniques. As the last speaker of the session, Ms Chinwe OHAJURUKA, Chief Executive Officer, Comprehensive Design Services, delivered the presentation titled "Small but Mighty": Affordable Green Housing for Nigeria", putting emphases on green building being the solution to housing, energy and water crises in Nigeria.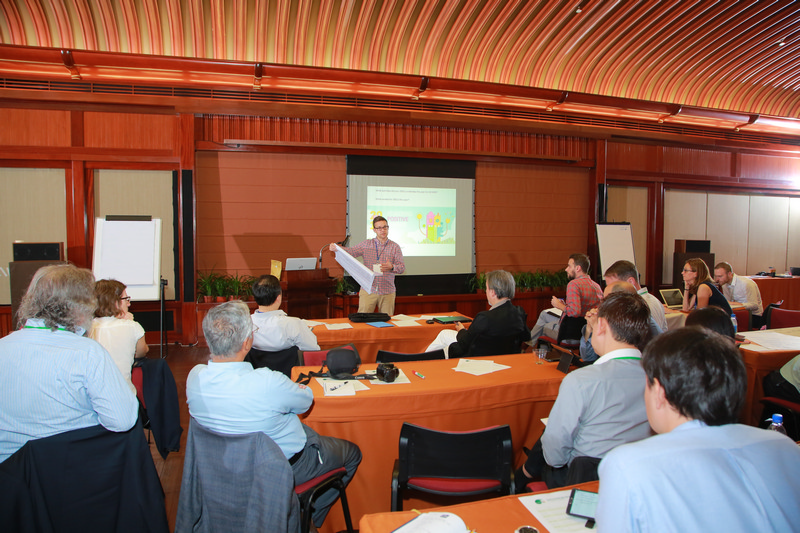 Other key areas being discussed at the parallel sessions included financial strategies of urban regeneration, smart growth and sustainable city challenges, transport oriented development and sustainable communities, sustainable building operation and management, regional and global successful programmes, initiatives and achievements.
A Gala Dinner was held on 29 October evening as one of the highlights of the conference to honour green building projects that have achieved BEAM Plus Platinum ratings for their dedication and outstanding achievements. Mrs Carrie LAM CHENG Yuet-ngor, GBS, JP, Chief Secretary for Administration, Government of the HKSAR, presented the prestigious recognition of "BEAM Plus Final Platinum Project with Highest Score" to the Hong Kong Science and Technology Parks Corporation and the "BEAM Plus Final Platinum Project with International Recognition" to Holiday Inn Express Hong Kong SoHo and Hysan Place respectively.
Mr WONG Kam-sing, JP, Secretary for the Environment, Government of the HKSAR, and Ms Christine LOH Kung-wai, JP, Under Secretary for the Environment, Government of the HKSAR were also the VIP guests of the Gala Dinner. Mr WONG Kam-sing, Secretary for the Environment, presented more recognitions to commend the contribution from BEAM Plus project partners from different sectors of the building industry.