(1 November 2015, Hong Kong) – The Hong Kong International Lighting Fair (Autumn Edition), Eco Expo Asia, Hong Kong International Building and Hardware Fair and World of Outdoor Lighting & Lighting Accessories (WOLLA) came to their successful conclusions over the past couple of days. Together these events attracted more than 73,000 buyers from around the world, creating a vibrant atmosphere for business discussion and networking.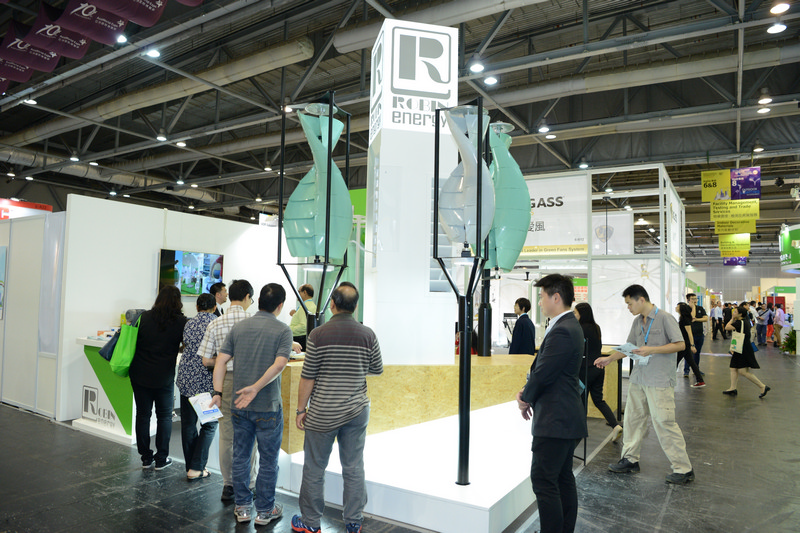 For the fairs as a whole, double-digit percentage growth in buyer numbers was recorded in developed markets such as the United States, the United Kingdom and France. Buyers from emerging markets were also very active: double-digit percentage growth in buyer numbers was also recorded for India, the United Arab Emirates as well as ASEAN countries including Thailand, Malaysia and the Philippines.
World's largest lighting marketplace
The Autumn Lighting Fair has long been a major event for the global lighting industry. To build a more effective international sourcing platform and give the fair more room for development, the WOLLA was organised by the HKTDC for the first time at AsiaWorld-Expo this year.
The two events welcomed a total of 2,727 exhibitors from 35 countries and regions, forming the world's largest lighting marketplace.   WOLLA was held from 28 to 31 October concurrently with the Hong Kong International Building and Hardware Fair and Eco Expo Asia at the AsiaWorld-Expo so as to provide buyers with a one-stop sourcing platform. HKTDC Deputy Executive Director Benjamin Chau said: "The lighting industry and the building material and hardware industry are closely related to each other as lighting is a key element in building design.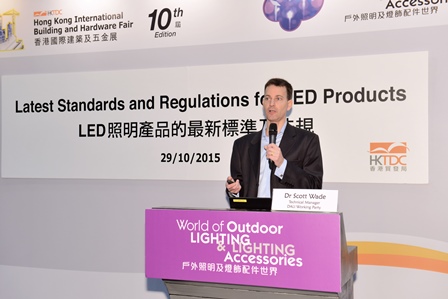 Buyers such as real estate developers, contractors, engineering companies and construction companies can now look for related lighting solutions when they are sourcing building materials and hardware products and services. So the fairs create synergies and more cross-sector business opportunities for the industries involved."   Dipal Madlani, Manager of Madlani Associates of India visited both the Autumn Lighting Fair and WOLLA and said the two fairs together offered him a wider range of products to choose from. New World Dynamics, a Hong Kong company that offers one-stop lighting solutions, hoped to boost its brand recognition through participating in WOLLA. Brad Au, Controller – Special Projects, said that the running of the three fairs concurrently at the AsiaWorld-Expo allowed exhibitors to connect with more potential buyers and created a good atmosphere for business discussions.
Lori Zhang, sales representative of WoQinFeng (Hong Kong) Industrial, an outdoor lighting manufacturer, noted, "The concurrent staging of WOLLA and the International Building and Hardware Fair allows us to meet customers from different sectors. On the first day of the fairs, we received buyers from Switzerland, New Zealand and India. Our existing clients have also visited us to see our new products and told us that they will do their sourcing in the Autumn Lighting Fair as well in WOLLA."   Jörg Fey, Founder of Jörg Fey Industrieanlagenmontage from Germany said: "When it comes to sourcing, streetlights always top our priority list. The European governments plan to replace traditional streetlights with LED models and that would boost the demand of energy-saving outdoor lighting. Three events concurrently held at the AsiaWorld-Expo share the same theme of energy-saving and environmental protection. Strolling through the fairground gives me new ideas and inspiration."   
Smart products in demand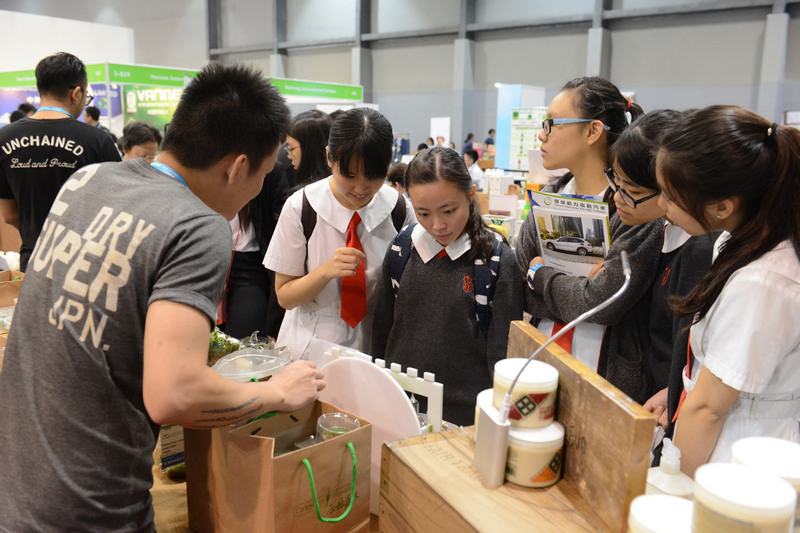 During the fair period, an independent research agency was commissioned to interview 645 exhibitors and buyers of the Autumn Lighting Fair and WOLLA to understand their views on product trends and market prospects. With the rapid advance of technology, all types of products are becoming more "intelligent", so much so that smart city/smart homes have become a major focus of future technological development. More than 80 per cent of survey respondents were convinced that such a technology development trend would benefit the lighting industry in the next two years. In particular, they believed that "household lighting systems that are compatible with or can be controlled by smart phone/tablet application" and "smart lighting systems primarily with energy-saving purpose for household/industrial/ commercial purposes" would have the most potential.   Amid keen competition in the market, a new generation of lighting products is capitalising on the trend towards smart homes and intelligent offices to seek market breakthroughs.
For this reason, the "Smart Lighting & Solutions Zone" was one of the highlights of the Autumn Lighting Fair.   Neonlite Electronic & Lighting (Hong Kong) (Megaman), a long-time exhibitor of the fair, this year showcased its latest LED innovations including the INGENIUM® BLU series that employs Bluetooth 4.1 technology and the INGENIUM® ZB series that adopts ZigBee technology. Since both series are capable of controlling light intensity through smart phone apps, they have caught the attention of buyers. Matthew Chu, General Manager of Neonlite, pointed out that smart lighting will bring immense changes to the lighting industry and, as intelligent lighting products constitute only about two per cent of the global market, there will be lots of opportunities to be tapped. "This year, visitor traffic has been heavy and we have already met with more than 200 buyers from all over the world on the first day of the fair. We have also identified potential distributors from Argentina, Mexico, the Middle East and Russia."   
Hi-tech green products in Eco Expo Asia gain popularity
High technology solutions are applied, not just in lighting systems but also in environmental protection. At Eco Expo Asia, a host of hi-tech environmental protection products were showcased, including the "iTrash Smart City Garbage and Recycling Integration System" from the Taiwanese company Hao-Yang Environment Science Limited. The system was well received by buyers for its e-money function: the garbage collection system has a weighing mechanism that can charge fees according to the quantity of garbage collected. On the other hand, the resource recycling machine can process rebates for plastic bottles and aluminium cans recycled. Jewel Liu, Vice General Manager of Hao-Yang, said, "The system is a breakthrough in garbage collection. We have met customers from Mexico, Russia, Hong Kong and the Chinese mainland, including cleaning and recycling service providers.
The visitors are professional market insiders who come to us with serious and useful inquiries, among them are government officials from Hong Kong and Singapore who have shown great interest in us."   The Autumn Lighting Fair, WOLLA and the Hong Kong International Building and Hardware Fair were organised by the HKTDC. The events welcomed more than 38,000, over 11,000 and close to 12,000 buyers respectively. Eco Expo Asia was jointly organised by the HKTDC with Messe Frankfurt (Hong Kong) Limited and welcomed more than 12,000 buyers. The Autumn Lighting Fair was held from 27 to 30 October at the Hong Kong Convention and Exhibition Centre, while the other events were held from 28 to 31 October at the AsiaWorld-Expo. These fairs provide a one-stop sourcing platform, which creates synergies and more cross-sector business opportunities for the industries involved. –