Not so many years ago, professionally qualified engineers would bemoan the fact that anybody could call themselves "an engineer", such as the person that fixed your washing machine or the person that serviced your car. I once threw a salesman out of my office when he presented his card with the post-nominals S.Eng. When asked what they stood for, he replied "sales engineer". It was a slap in the face for the hard-working professionally qualified engineers who spend years of time and intellect getting chartered and can then proudly display that achievement.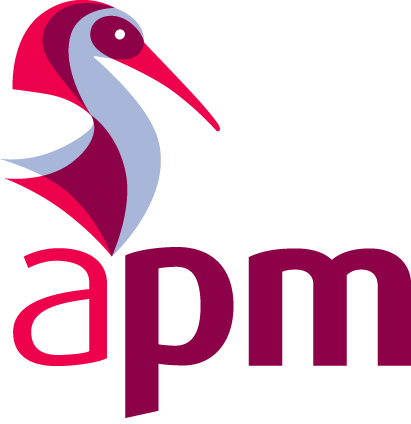 The same is now true of project managers, with increasing numbers of employers asking for project managers and many pm positions being advertised across all sectors. It seems that everybody wants a project manager. It is a profession whose time has come. 
However, drilling a little deeper into the stated requirements, it appears that a significant proportion of businesses do not really appreciate what project management is or can be. They may not appreciate whether a project manager is "good" or "bad", or that hiring a professional pm could yield better business results. 
There are companies in Hong Kong that do appreciate the value of a professional pm. Some have an in-house PMO (Project Management Office) and bring in accredited training providers to deliver pm-specific training to get their project managers at least to the APMP standard. Many have an in-house, bespoke and robust pm methodology, refined and tested across years of project delivery. However most of these companies do not have a complementary training and qualifications structure aligned to that methodology and these companies could be doing so much more. Whereas, in the UK, major businesses are now turning to the APM to come in and accredit their in-house methodologies. 
The Association for Project Management (APM) has been at the forefront of the development of project, programme and portfolio management for 40 years. APM's mission statement is "to develop and promote the professional disciplines of project and programme management for the public benefit" and APM is committed to doing so through its Five Dimensions of Professionalism – Breadth, Depth, Achievement, Commitment and Accountability. These five dimensions provide a framework for the development of a project manager's career. 
The Hong Kong Branch of the APM has been established for 20 years and provides a visible and accessible face of APM at a local level. The branch's primary role has been to provide high quality events that are accessible to all levels of our membership whilst serving the wider public good. These events offer opportunities for members to network, make connections and learn about the latest developments in project and programme management as well as helping them meet their Continuous Professional Development (CPD) requirements. 
However, project management is changing. As the profession grows and develops recognition of project management competence will continue to increase in importance for individuals and for employers. Professional project managers will demand more and APM must continue to be the provider of choice for all aspects of professional support. Businesses will need to align training and development needs, career paths and project delivery mechanisms if they are to attract and retain the best. 
The APM HK Branch is committed to continue providing high quality events, and to make available the wider range of services and products that professional project managers and project-based businesses need. These include training and qualifications, high quality publications and thought-leadership on all aspects of project management. 
APM qualifications are an essential part of the APM Five Dimensions of Professionalism and are designed to meet an individual's changing needs throughout their career. The benefits of choosing the APM qualifications include achievement, recognition, knowledge and support. Qualifications offer routes into APM membership and confirm a project manager's competence in a world that is increasingly demanding. 
The APM also produces cutting-edge thinking on all aspects of project management. For example, recent work on governance has been adopted by the Office of Government Commerce in the UK as the governance standard for their projects. 
What's next for the profession of project management in Hong Kong? It will become a career of choice for young professionals, it will move from "nice to have …" into "must have …", and it will become recognisably indispensable for all businesses that run projects. 
APM is a registered charity with over 19,000 individual and 500 corporate members. Find out how the APM could help your career or business. http://www.apm.org.uk/group/apm-hong-kong-branch  
Mark G Lomas is a project manager working for MTR Corporation. He has delivered numerous major infrastructure projects across Hong Kong over 17 years since moving from the UK. He is Chairman of the Association for Project Management Hong Kong Branch and is the first Hong Kong recipient of the Registered Project Professional designation.