Rocco Design Architects Ltd has claimed first prize in an international contest to build a trio of office towers in Shekou with a GFA of 80,000m2.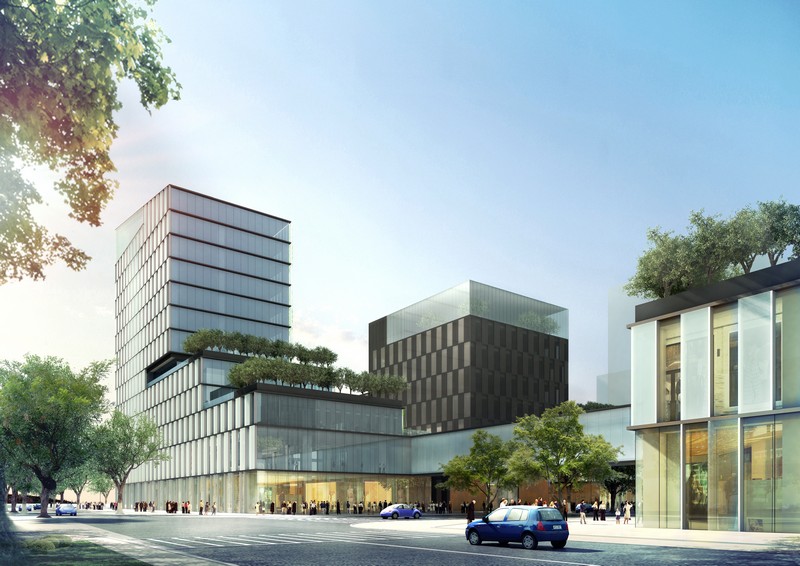 The design for China Merchants Shekou Industrial Zone Co Ltd aims to create an urban community with a distinct architectural setting, which can enrich the cityscape and offer a dynamic working environment. The 27,777m2 site area will feature three towers of different heights positioned across two lots, with the volumetric forms effectively defining the city's edge and establishing a lasting impression for the entire development.
Communal spaces of various scales in the form of streets, courtyards and plazas are designed to maximise public enjoyment. Terraces and green features are introduced at different levels to offer environmentally pleasant working spaces and additional amenities to the tenants. The proposed development will ultimately generate a sustainable, liveable, office and commercial precinct and energise this developing area of Shekou.