(10 August 2016, Shanghai) Joining forces with one of China's leading smart home industry organisations, the China Smart Home Industry Alliance (CSHIA), Shanghai Smart Home Technology (SSHT) will return to the Shanghai New International Expo Centre from 31 August – 2 September 2016. This year's edition will once again run concurrently with Shanghai Intelligent Building Technology (SIBT). The two shows are expected to attract 240companies to exhibit throughout an increased exhibition space of 16,000 sqm.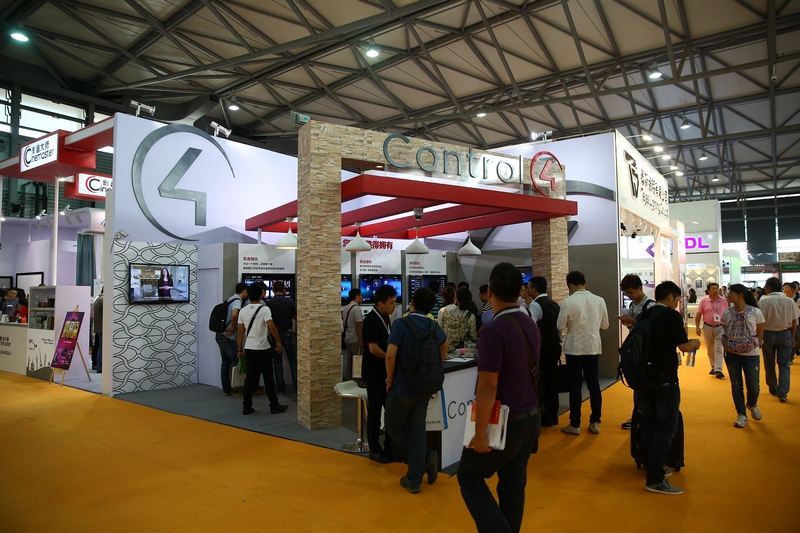 Ms Lucia Wong, Deputy General Manager of Messe Frankfurt (Shanghai) Co Ltd, outlined the significance of the exhibition. "Positioned as China's premier platform for smart home technology, the fair focuses on technical integration and cross-sector cooperation for the smart home industry. SSHT also aims to encourage industry players to develop innovative and practical smart home solutions to serve growing demand for smart living products. In addition, traditional companies specialising in home appliances, lighting, security, sun shading and electrical engineering are incorporating smart home strategies into their core businesses. The show will help to further promote integration of these traditional firms with innovative Internet and smart home companies to generate a comprehensive display of solutions covering the entire smart home ecosystem," explained Ms Wong.
In regards to the development trends of China's smart home industry, Mr Steven Zhou, Secretary General of CSHIA, commented: "Key trends for the smart home industry in 2016 include integration and business restructuring. The integration aspect involves realisation of the much-discussed 'Internet of Everything (IoE)' era where Internet companies, smart home appliance manufacturers, cloud platform enterprises and system integrators will work together as one. Such cooperation is not merely defined as technological integration but rather as complete integration and connection of technology, product and market elements in the smart home ecosystem. As for business restructuring, it is accelerated by China's national policies that emphasise concepts such as 'Internet Plus' and 'Industry 4.0'. I forecast that there will be a greater number of defined specialisations emerging from the smart home industry, while more small and medium-sized companies pop up. As such, more business opportunities will be created in the industry over the next 10 years."
Exhibitors to unveil total smart home innovations important to future industry development
SSHT successfully gathers well-known industry enterprises and the 2016 edition is set to bring in Midea, Honyar, Control 4, UIOT, SIIC-LongChuang, KNX, EnOcean, Z-Wave, ZigBee, Appollo, WRT, CRODIGY, DigBird, HDL, Hi-Champ, Sauter, Lierda, Miotlink, Konke, World-Linking, ALCATEL, Dr PENG, CnWise, Andson, ATTE, Cinemaster, TRI-SUN, Xinghuoyuan, LifeSmart, KEF China, TC Smart System, AbleCloud, L Best, POLYHOME, Shuncom, REXENSE and many others. The innovative technologies to be displayed by their providers at the show include: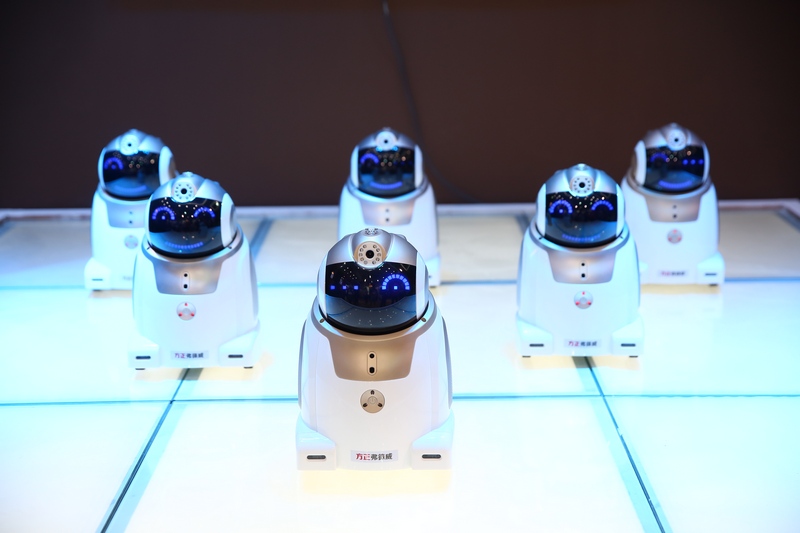 Total solutions for smart home control systems
Midea Smart Technology Co Ltd
Exhibiting at the show for the first time, Midea will present a comprehensive showcase of people-oriented smart home solutions. Smart home appliances, innovative smart hardware, communication modules, and more will be on display.
LifeSmart
LifeSmart makes use of its personalised software and cloud service systems to provide users with diversified smart home solutions.
A highlight item at LifeSmart's booth is its "FRAME" wireless smart camera that is controllable by a mobile application, has motion detection and voice control functions, and can be connected with the company's other products. The company's line of products also works seamlessly with third-party devices.
Smart home control interfaces
Loxone Electronics GmbH
As with other smart home technologies, control interfaces have been developing at a fast pace. Apart from improvements to the hardware and software of panels, open control systems are also becoming increasingly important. Loxone, an Austrian exhibitor, will showcase solutions based on its Miniserver that helps manage lighting, shading, temperature, energy consumption, security, entertainment and more. The key
advantage of the company's products is that they are compatible with other major branded devices from around the world.
Hangzhou Honyar Electrical Co Ltd
Honyar, also a first-time SSHT exhibitor, will display personalised smart control solutions. Their panels centralise control of smart security, health, energy, lighting control, home entertainment, home appliance and other subsystems.
IoT sensor technology
China Security & Fire IOT Sensing Co Ltd
Various sensor technologies, which transmit data in IoT systems, are a key component of the IoT sector and help connect people and devices. As a professional ODM manufacturer of IoT sensors, China Security & Fire IOT Sensing's business covers cloud platforms as well as a wide selection of IoT motion sensors, temperature sensors, environmental sensors and more. At SSHT 2016, the company will showcase sensor solutions for use in smart home, hotel, health, elder care services, agriculture and other industries.
Audio and visual integration
Elite Screens China Corp
Audio and visual integration is an important part of smart home technology. This year, SSHT partners again with the Custom Electronic Design and Installation Association (CEDIA) to organise the Home Technology Zone where a number of renowned home technology brands will gather. One of the exhibitors, Elite Screens from the US, will showcase its "DarkStar9"theatre screens that feature panoramic sound, anti-reflection properties and 4K projection. The screens are also capable of ultra-high colour reproduction and visual effects to enhance users' experience.
Cinemaster Shanghai Ltd
As a Chinese distributor to several international renowned brands, Cinemaster will showcase it's "7+1" home audio and visual entertainment total solutions. The company's solutions divide users' homes into seven categories: multi-room musical system, private home theatre, family concert hall, living room A/V, bedroom A/V, outdoor garden and karaoke. Each functional area offers a variety of customised audio and video solutions, along with advanced intelligent control systems.
Smart shading
Hangzhou Wistar Mechanical & Electric Technology Co Ltd
Smart shading is important to conserving energy and controlling temperatures. Hangzhou Wistar Mechanical & Electric Technology Co Ltd will showcase, for the first time at SSHT, its smart shading, smart safety roller shutter, smart electric window and smart fire exhaust systems as well as its smart control terminals. These systems can be accessed and controlled remotely by a mobile application to offer users' more convenience.
Smart home technology standards 
The participation of international standard associations is an important element of SSHT. This year, the AllSeen Alliance, Bluetooth SIG, EnOcean Alliance, LonMark International Association, KNX International Association, Z-Wave Alliance, ZigBee Alliance and other related associations will participate in the fair. Besides showcasing their latest products, they will also address international network technology standards and future development trends through concurrent events in an attempt to promote integration of different standards and systems.
Regarding the development of smart home technologies, Ms Wong stated: "Smart home technology is not a single application but a combination of the application of Internet, communication and automation control technologies. SSHT will continue to deepen its technological offerings by inviting industry experts to share ground-breaking ideas and insights. Furthermore, CSHIA, a show co-organiser and leading industry organisation, has strong interests and a deep understanding of the industry's development. By joining forces with the alliance, we will work together to create a forward-looking smart home technology platform and promote smart living."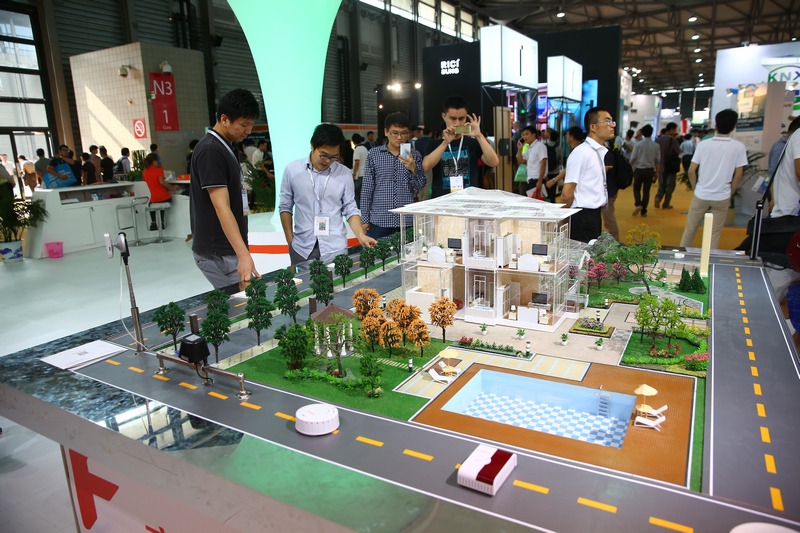 SSHT is jointly organised by Guangzhou Guangya Messe Frankfurt Co Ltd, the China Council for the Promotion of International Trade – Shanghai Pudong Sub-Council, Shanghai Hongshan Exhibition Service Co Ltd and the China Smart Home Industry Alliance (CSHIA). SSHT and SIBT are both headed by the biennial Light + Building event which will take place from 18 – 23 March 2018 in Frankfurt, Germany.
In addition to the above exhibitions, Messe Frankfurt's series of building technology and lighting exhibitions in China also include the Guangzhou International Lighting Exhibition and Guangzhou Electrical Building Technology. The company's series of building technology and lighting exhibitions also covers markets in Argentina, India, Russia, the UAE and other countries and regions.
For more information on Light + Building shows worldwide, please visit www.light-building.com/brand. To learn more about SSHT, please visit www.building.messefrankfurt.com.cn or email [email protected].