China has seen phenomenal developments of its building industry over the past few decades, mirroring the frenetic growth of the domestic economy. Along with the rising skyline, both homegrown and international architectural design firms have found a wealth of opportunities to capitalize on their expertise, though the challenges they face are no less challenging.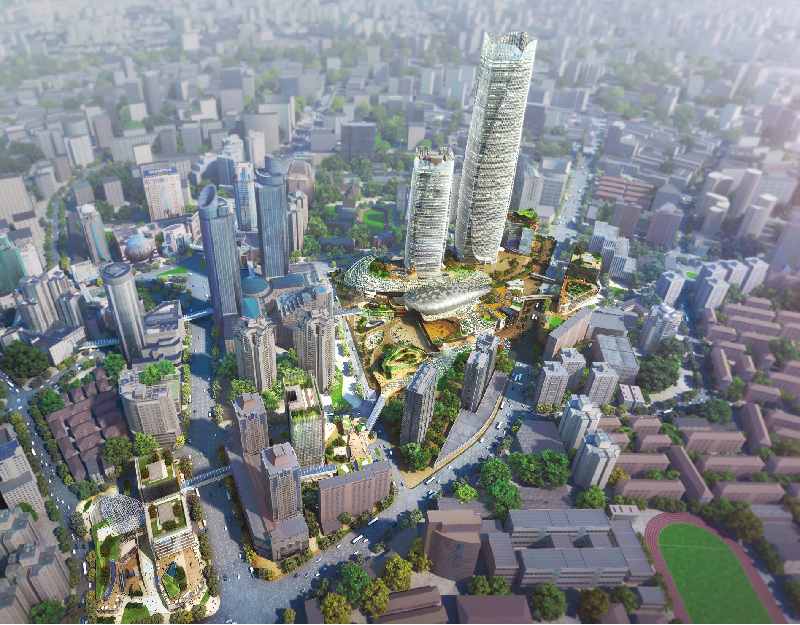 Lead 8, an international design studio with award-winning experience in architecture, interiors, masterplanning, branding and graphics, has made considerable foray into the China market, where it recognizes the need to be agile and open to new ways of doing things, given how the architecture and construction sector there is evolving dynamically at breakneck pace and in greatly diverse ways.
The Rise of TODs
According to David Buffonge, co-founder and executive director of Lead 8, Chinese architectural design has been reshaped by a host of mega trends. "Epic economic growth in China has had the biggest impact on the built environment. Super connectivity, from roads to rail and air travel, has also resulted in an incredibly positive impact," he said. Although Lead 8 was formed only in early 2014, its founding partners have worked together for over 15 years in Asia, including China.
Significant progress of modern Chinese architecture is clearly manifested in the emergence of Transit-Oriented Developments (TODs), which are compact and vertical projects seamlessly connected to public transport with more public space and are integrated with the arts, culture and landscape. Calling TODs the most sustainable form of development, Buffonge explained that "they offer a variety of uses within easy reach of each other, connects well to public transport, reduces commuter reliance on vehicles and encourages walking."
Technology Disruptions
Technology is another driver of continuous change remolding the Chinese architectural landscape. It has given rise to online retail, which many see as a threat to bricks-and-mortar shops, though Buffonge does not share such a view. "Many businesses have seemingly suffered due to online shopping trends and the new shopping habits of millennials. Instead, we see opportunities and are tapping into the etail market to create new destinations using the concept of shared space to create a more immersive retail experience, "he said, noting that there will be more variety of merchandise at one's fingertips, retail businesses sharing space with cafes and cafes operating their own co-share workplaces.
"I am also talking about how we work and share space with each other. Starbucks, for example, will probably operate their own co-share workspace in the future. More creative office space is now in demand and not only from startups. Financial firms also want to exist in co-working environments."
Building Mixed-Use Communities
More mixed-use projects that incorporate residential, commercial, office and retail buildings are being developed in strategically selected urban settings throughout the major Chinese cities and as part of transit-oriented developments.
Converted from a dated department store into a new mixed-use landmark in the Sanlitun district of Beijing, the Pacific Century Place stands as a proud edifice of Lead 8's design excellence in TODs. The project was awarded "gold" for "Best Refurbished Building" at the MIPIM Asia Awards in 2017. Highlighting a "mini blocks" concept of experiential space, Lead 8's design strategy is to blur the boundaries of indoor, outdoor, work and play at this LEED Gold-certified property.
"Mixed-used TODs are popular with the local governments not only because they are seen as more sustainable but they also provide better financial models with their better returns, flexibility and phasing opportunities. Reducing traffic is a high priority with most municipal governments in China, so TODs are highly encouraged," he added.
Lead 8 also runs a number of aviation-related mixed-use projects outside some Chinese cities. Mixed-use airport developments are on the rise because over 50% of the revenues generated by airports in Asia come from retail, commercial, office and hotel developments located there.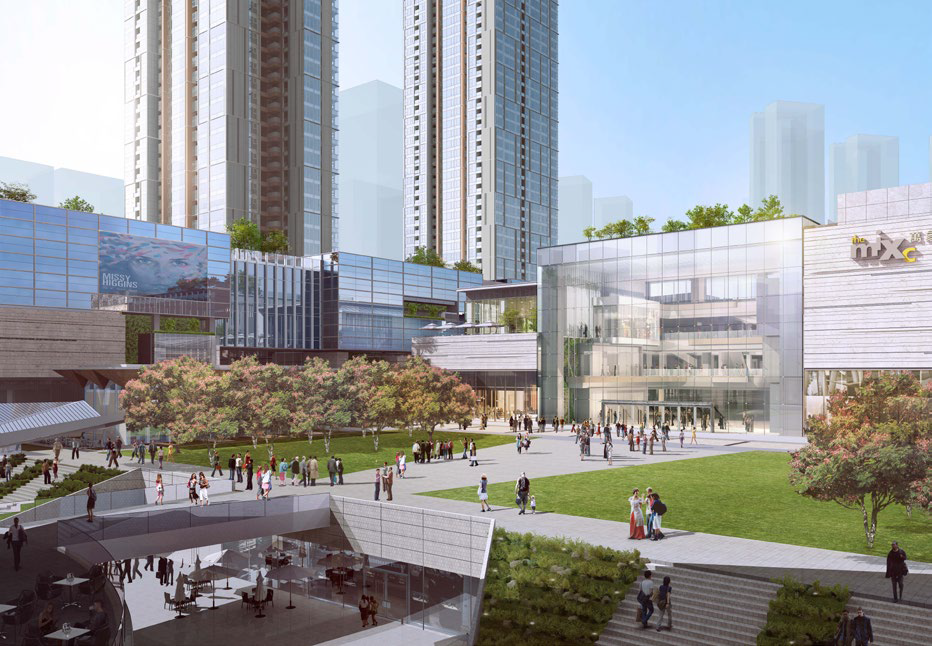 Sustainability vs ROI?
Even though TODs generally come with a heavier sustainability commitment in China, building them does not undermine the interests of developers principally focused on returns on investment.
"Developers usually have a long-term or short-term approach to optimising returns. But branding is also important especially over the long term and how they are perceived by the city authorities is important if they intend to continue bidding for land. So, many developers are now looking beyond immediate ROI," said Buffonge.
Solving the pollution problem has long dominated the agenda of Chinese cities. "Sustainability has become mandatory in all presentations by architects to government authorities. They have found that a sensitive and responsible approach to design can determine how fast they get planning permission. Developers also know that speed of approval has a big impact on ROI and doing the right thing will be of great benefit to them," he said. "But developers are getting smarter and smarter in finding ways to comply, without sacrificing ROI and construction efficiency. Office property developers are especially aware that they need to obtain the key sustainability certifications in order to attract Grade-A tenants."
Policy stringency has also spread rapidly to other areas of architectural design – building codes, for example. "For architecture designers like us, it has been a challenge working with the new regulations but we believe it is for the betterment of the environment and the safety of everybody," he said.
As the architectural scene of China stands ready for more changes, the mantra underlying future developments in the next 20 years will be, as Buffonge put it, "sustainability, sustainability, sustainability."