(3 July 2017, Montreal) SNC-Lavalin Group Inc. (TSX: SNC) ("SNC-Lavalin" or the "Corporation") is pleased to announce that it has completed its acquisition of WS Atkins plc ("Atkins"), one of the world's most respected consultancies in design, engineering and project management, with a leadership position across the infrastructure, transportation and energy sectors. Headquartered in the UK, Atkins is a geographically diversified global company with approximately 18,000 employees in the US, Middle East and Asia, together with a leading position in the UK and Scandinavia.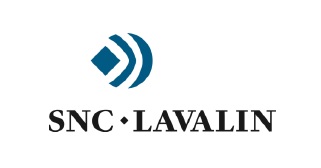 "SNC-Lavalin is continuing to deliver on its strategy of establishing itself in the top 3 in our industry globally. By combining our two highly complementary businesses, we are solidifying SNC-Lavalin's position as one of the largest fully integrated professional services firms in the world, while improving our margins and balancing our business portfolio," said Neil Bruce, President & CEO. "We are now a true global player that is in a stronger position to offer clients complementary and a wider breadth of expertise, capabilities and services. We are thrilled to welcome the employees of Atkins and the tremendous talent they will bring to our combined company. Together, we will become part of a larger global organization that will open the door to new opportunities for further growth and development."
The acquisition of Atkins creates a global fully integrated professional services and project management company – including capital investment, consulting, design, engineering, construction, sustaining capital and operations and maintenance. Together, we will have over 50,000 employees and annual revenues of approximately C$12 billion. This acquisition increases our customer base, geographic reach and scale, making us a true global player with more balanced revenue coverage worldwide, while strengthening our position globally to develop and capitalize on the infrastructure, rail & transit, nuclear and renewables markets.
The acquisition is expected to improve SNC-Lavalin's quality of earnings, adding approximately C$3.5 billion of consistent comparatively high-margin revenue, with ongoing revenue from framework and master service agreements, providing long-term repeat business. It further reduces our business risk profile and is expected to improve overall margins, as Atkins operates a consultancy business model, adds a significant amount of reimbursable projects, and fixed-price lump sum contracts do not carry any procurement or construction risk.
Heath Drewett, Group Finance Director and Executive Director of Atkins, now becomes President of Atkins, SNC Lavalin's fifth business sector, and a member of SNC-Lavalin's executive committee, reporting directly to Neil Bruce.
"Joining SNC-Lavalin will provide us with the ability to offer our clients and employees the enhanced scale, capabilities, expertise and other benefits that come with being part of a larger and stronger global company," said Heath Drewett, President of Atkins. "At the same time, we look forward to bringing our own unique project management, design, consulting and engineering capabilities to SNC-Lavalin's clients. The result will be a more agile and responsive company that better meets client needs and creates cross-selling opportunities."
Over the coming months, teams from both organizations will work together to integrate both companies in order to create value for all stakeholders and realize expected synergies from the acquisition. SNC-Lavalin has a strong record of successful integrations and is committed to leveraging the best practices from each organization to ensure that the two companies are combined with speed, diligence and efficiency.
The acquisition is expected to deliver approximately C$120 million in cost synergies – approximately C$30 million from SNC-Lavalin and C$90 million from Atkins – by the end of the first full financial year. These synergies would mainly include eliminating corporate and listing costs, optimizing corporate and back-office functions and shared services, streamlining IT systems, and real estate consolidation where appropriate.
As previously announced by Atkins, Atkins shareholders voted in favour of the acquisition at a meeting convened by order of the High Court of Justice in England and Wales (the "Court") and a general meeting, both held on June 26, 2017. The acquisition was structured as a scheme of arrangement and the Court sanctioned the scheme on June 29, 2017. Following the sanction of the Court, the acquisition became effective in accordance with its terms on July 3, 2017 (the "Effective Date").
Watch below video for Neil Bruce and Heath Drewett discuss the acquisition.