(21 October 2021, Hong Kong) Swire Properties' ongoing and pioneering sustainability efforts have once again been recognised at both the international and local level by the world's leading indices.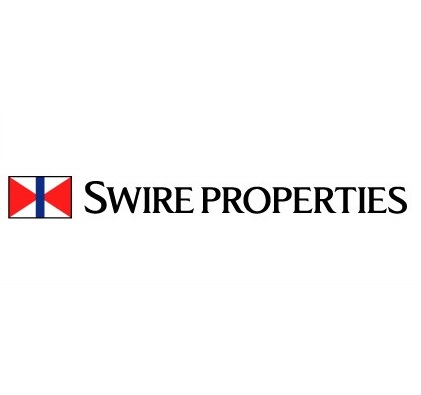 (按此瀏覽中文版)
For the fifth consecutive year, the Company retained its Global Sector Leader title in the Global Real Estate Sustainability Benchmark (GRESB), and ranked No. 1 in the Hang Seng Corporate Sustainability Index (HSSUS) for the fourth year in a row – achieving the highest total score among approximately 500 assessed companies.
Tim Blackburn, Chief Executive of Swire Properties said, "These recognitions by GRESB and HSSUS are hugely encouraging as it means we're on the right path in terms of making our vision of becoming the leading sustainable development (SD) performer in our industry globally by 2030 a reality. More importantly, it means that Swire Properties is doing its part to create a more sustainable world for future generations.
"At this critical time in the fight against climate change, we're set to do even more in terms of SD and bring further positive change through our recently-approved 1.5°C-aligned science-based targets. People will continue to be the deciding factor in this journey, and we'll partner with our key stakeholders, especially tenants, to continue to push the boundaries in our industry."
2021 Global Real Estate Sustainability Benchmark
Swire Properties was named Global Sector Leader (fifth consecutive year) and maintained its Global Development Sector Leader title (second year in a row) in the Mixed Use Developments category. These two titles affirm the Company's leading sustainability performance, in terms of existing and new developments, around the world.
What's more, Swire Properties achieved the highest "A" rating in Public Disclosure for the fourth consecutive year, making it the top performer in Hong Kong in this category.
This year, there was a 24% increase in global participation in the GRESB Real Estate Assessment; and despite this growth, Swire Properties continued to be recognised by GRESB for the exemplary sustainability performance of its buildings in the areas of carbon, energy, water, waste and green building certifications, as well as management practices including established policies, target-setting and reporting.
Hang Seng Corporate Sustainability Index
Swire Properties once again topped the Index, maintaining the highest rating of "AAA" which was only awarded to two companies this year. The Company also achieved the highest scores among all assessed stocks in four core assessment areas out of seven including "Environment", "Corporate Governance", "Community Involvement and Development" and "Fair Operating Practices".
Swire Properties was also listed in the Hang Seng Environmental, Social and Governance (ESG) 50 Index for the second consecutive year, showcasing it as one of the top 50 ESG leaders in Hong Kong.
In September 2021, the Company became the first real estate developer in Hong Kong and the Chinese Mainland to have its 1.5°C-aligned science-based targets (SBTs) approved by the Science Based Targets initiative – meaning Swire Properties is dedicating even more resources to decarbonisation, to achieve net-zero emissions.
To find out more about Swire Properties' SD efforts and its SD 2030 Strategy, read the Company's latest SD Report at https://sd.swireproperties.com/2020/en.